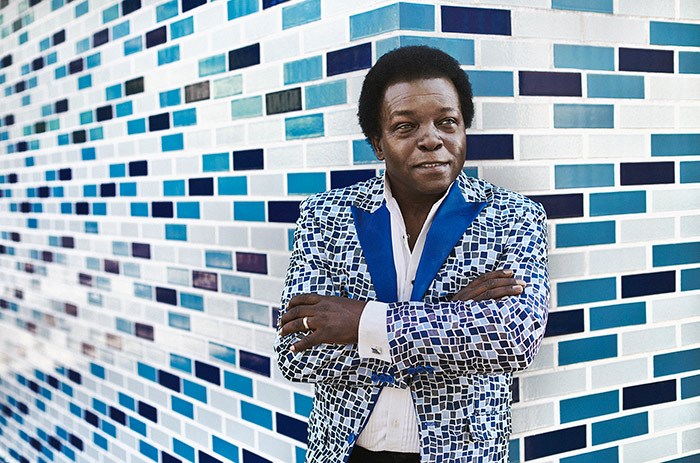 Wrapping up a summer of excellent concerts (Cut Copy in June, Drake White in July), the final Truck Stop Concert Series of the season is this Saturday at Red Truck, and with Lee Fields and The Expressions headlining the lineup of excellent blues and soul artists, it's guaranteed to be a barn burner! Hope you got tickets, this show is sold out. If you didn't, we've got one pair to giveaway. Enter to win them here.
A-Wa
at Biltmore,Tuesday August 8
Israeli trio who are making waves internationally.

The Decemberists
at The Orpheum, Tuesday August 8
The Decemberists bring their irresistibly likeable music to town.

Temples
at The Fox, Wednesday August 9
If you like Tame Impala, you'll love Temples.

The Matinee
at The Fox, Thursday August 10
Local stars celebrating 10 years of making music gold, plus it's their Dancing On Your Grave record release party!

The Roxy Launch Project Showcase #4: Cassandra Maze, High Love, The Stacks
at The Roxy, Thursday August 10
It's night 4 of 5 of The Roxy Project Showcase, where 20 up n coming bands are playing for their shot at the $10,000 Artist Development Scholarship!

Make Them Suffer
at Biltmore, Thursday August 10
Australian metalcore band Make Them Suffer are going to destroy the Biltmore. Get it while you can. Kinda reminds us of Canadian faves Fucked Up!

Puff Puff Beer
at The Roxy, Friday August 11
This Oakland based band puts their six members to the test, stretching across more genres than imaginable.

Ron Artis II
at The Railway Stage, Friday August 11
Bringing positive and conscious music to downtown Vancouver this Friday.

Vancouver Mural Festival
across multiple venues in Mount Pleasant, Saturday August 12
Yukon Blonde, Louise Burns, Carousel Scene at the Street Party
Basia Bulat with Twin Bandit at The Fox
We Are The City at The Biltmore
SG Lewis with Cotis at Fortune
Not just Vancouver's biggest free and public arts festival, Vancouver Mural Festival brings you tons of top notch musical choices too!

Truck Stop Concert Series
at Red Truck, Saturday August 12
Look at this lineup! Lee Fields & The Expressions, Harpoonist and The Axe Murderer, The Jay Vons, Year Of The Wolf, and more. It's no surprise the final Concert Series of the summer has sold out.

Aazar, Point Point, and Dombresky - the Filet Mignon Tour
at Celebrities, Saturday August 12
Take your late night raver to Celebrities for a wicked lineup of French EDM artists.

Two Feet
at Fortune, Sunday August 13
Wrap up your weekend with a show that will not disappoint: NY-based multi-instrumentalist Two Feet will bring the house down at this all ages show.

This Week's Playlist - listen to who we're recommending!
https://open.spotify.com/user/do604/playlist/3JZh1e5yI2WQI5zTZPLZ9s
Subscribe to the playlist, or return back at the beginning of every week to hear who's the best of the best playing Vancouver.
For a full list of Vancouver Pride events, check out Do604's Pride Guide.
At anytime check out our Vancouver Events calendar, powered by Do604, to see the best of what's coming to our city. Never miss another great show!