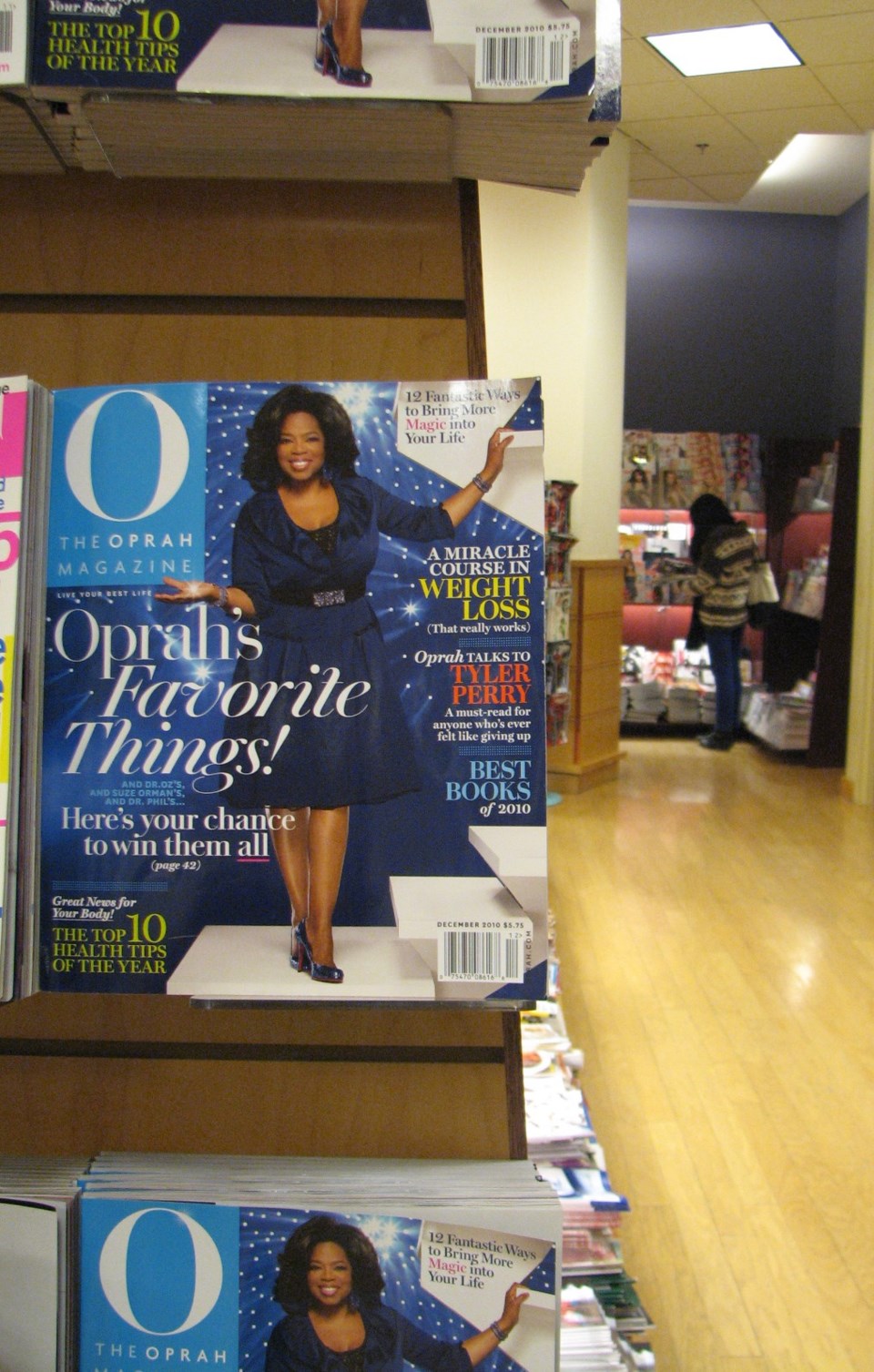 Oprah is everywhere. Including Chapters on Robson.
Bob enjoys his brew all festive-like, with ye olde Egg Nog.
And if that wasn't enough to convince you to get your paws on Vancouver's own Ethical Bean, then perhaps the seal of approval from Oprah will.
Ethical Bean coffee is featured as a "Favourite Thing" in this month's O Magazine, which is actually a really huge thing. They are the only coffee company and the only Canadian company to be included in this influential edition, which is awesome!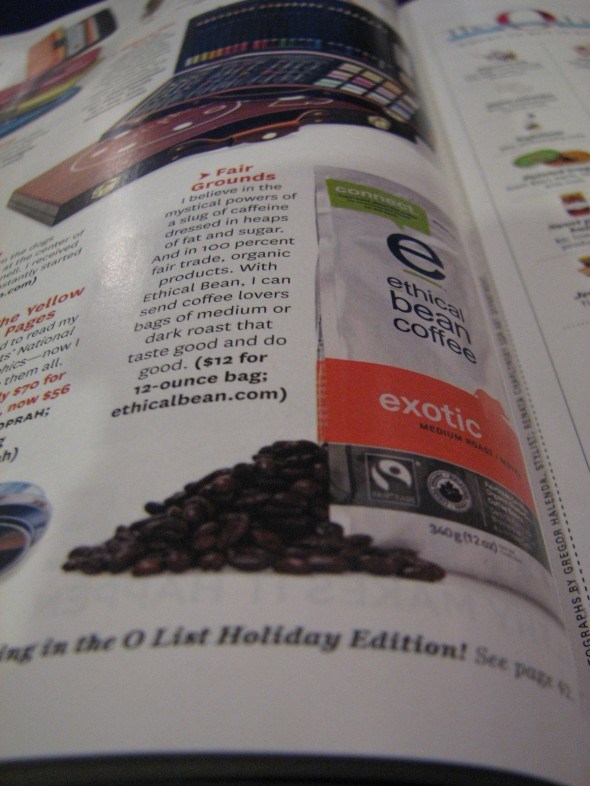 What the heck is a "slug" of coffee?
Earlier this year, the Vancouver staple became one of the first Canadian companies to include emarks on an item you can purchase in a grocery store, thus allowing you to actually track the history of your beans - including where they were grown and who picked them. Ethical Bean is "committed to quality, fairness, and transparency" in addition to supporting local and international NGOs like compassionfruit.org and child-aid.org and even ... Vancouver is Awesome!
Go HERE to read more about our donor drive and how you might be able to win your own year's supply of Ethical Bean!