There's a food truck in Vancouver that serves candy. Take a moment to let that sink in. If you happened to try out the Vancouver Christmas Market this past December, you probably saw the hordes of people vying for a taste of German candies from Candy Meister. Their success warranted trying their hand at a food truck, and it is definitely worth your time.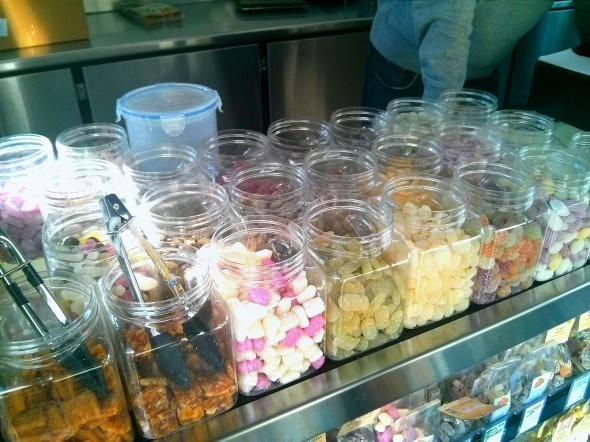 If you stop for a moment to look at the colours of the candy on display, the friendly foreigners will invariably offer you a sample of anything you like. Most of what's on display is hard candy, but there are also coconut-based treats, and some peanut-filled caramels. I've got a soft spot for berries and citrus, so they suggested the Vitamin C Slices, which tasted like a pleasant blend of grapefruit, orange, lemon, and something vaguely exotic. To satisfy my berry craving, they suggested the Sweet Raspberries. Definitely a winner. The Honey Sage candies are soothing, not unlike this gif. Throat Fire was sort of like a candy version of Fireball Whisky.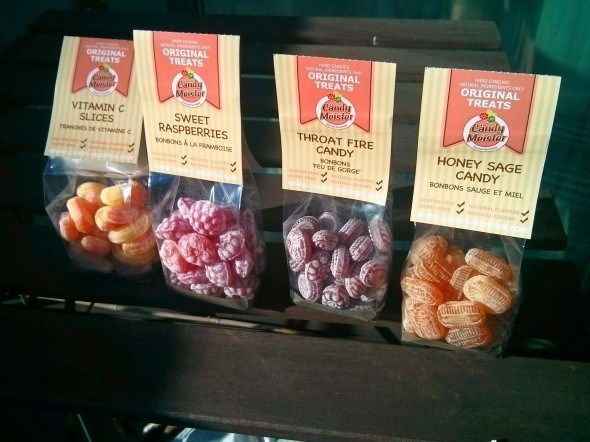 This is one of the few food trucks that I returned to within a week of first trying it. Buying four bags of candy might seem like a lot, but sharing them with everyone at work meant that they wouldn't last that long. When I came back for more, instead of buying what I thought I wanted, I tried the Mulled Wine and the Woodruff hard candies, and I was hooked. They said that green woodruff is an herb native to Germany that's used in candy, beer, sausages, ice cream, and so on, but I had never even heard of it before. It is difficult to describe as a flavour, but to me, it seemed like a combination of cotton candy, sweet mint, and lemon herbal tea. Mulled Wine was also pretty interesting. I would have never thought to make a seasonal hot alcoholic drink into a hard candy, but, well, here we are.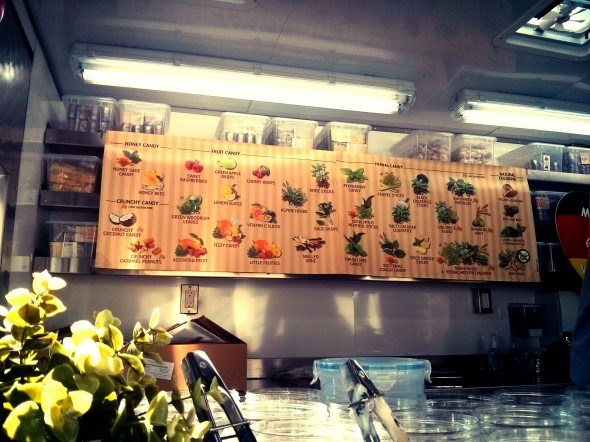 If you want to find out where their truck will be, check out their website (linked above) for daily locations. Sometimes they'll sit outside the Broadway-City Hall Skytrain station, then they'll move over to Commercial and 1st for a few hours. If you ask nicely, they might even come directly to you. In the next little while, you'll find them at the Richmond Night Market. Try it. Love it. Try it some more. Let me know how it goes. @tonyhajdu