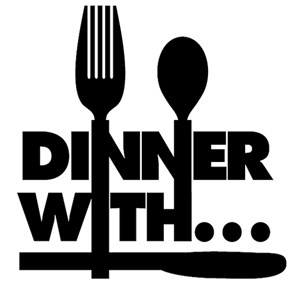 DINNER WITH... pairs interesting Vancouverites with top notch restaurants. We want to showcase the minds and menus of some of our favourite people and establishments.
We'll pick their brains, while they devour their dinner, and hopefully YOU will come away inspired, enlightened and hungry...
Back with another Dinner With...and this time I got to take out the cutest blogger here at VIA. May I present my...
DINNER WITH... ARLO!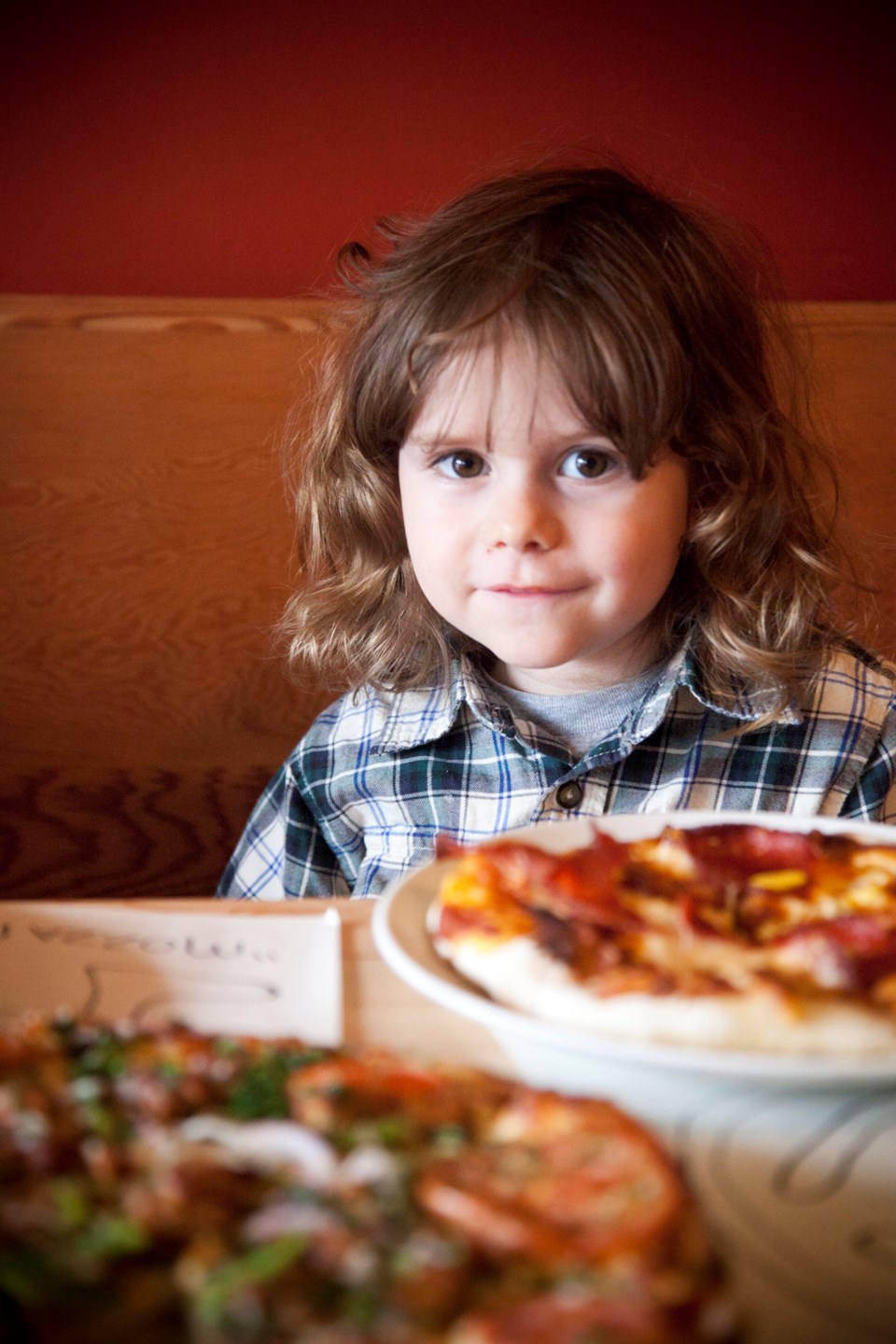 Arlo is VIA's youngest blogger and pretty much the coolest kid ever. I took him and Bob to one of Arlo's favourite restaurants, Rocky Mountain Flatbread Co., at their brand new location on Main Street.
As a special treat, Arlo got to make his own pizza, which kids can do at their locations on Sunday and Monday nights!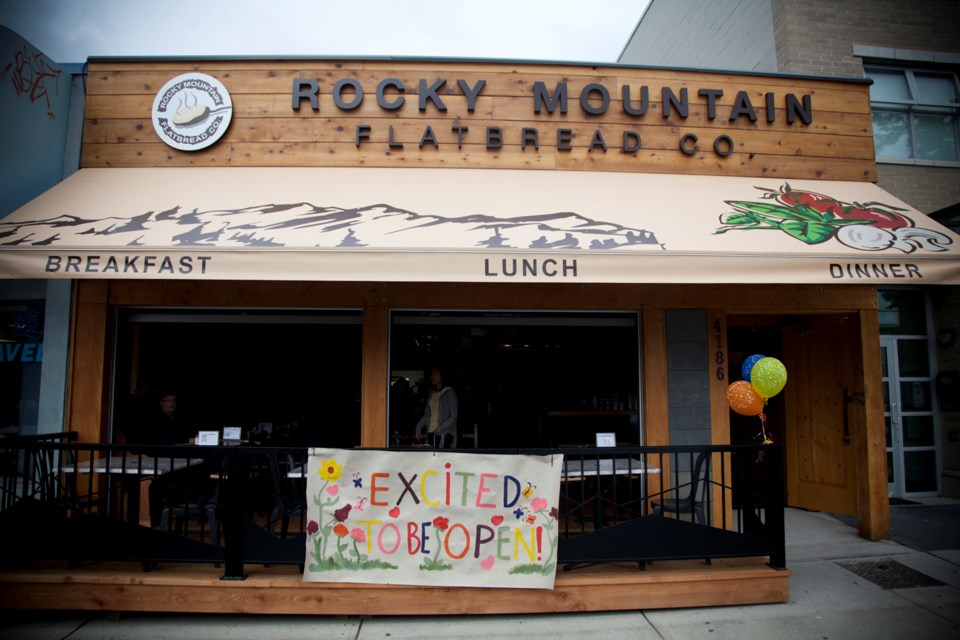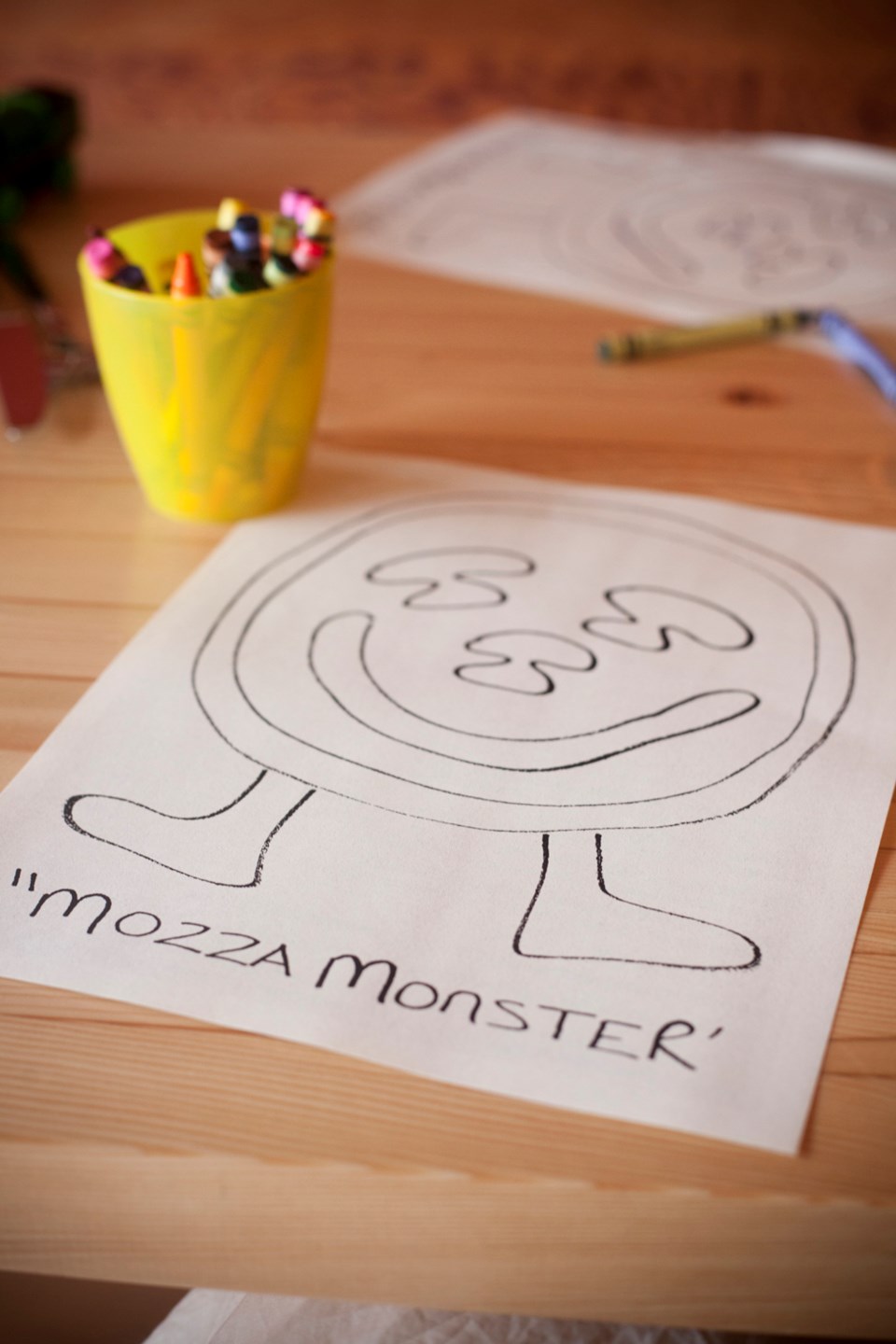 RMFC is super kid-friendly, they have colouring sheets (which I ended up colouring in under Arlo's direction) and a super cool play area with a fake, wooden kitchen. Arlo fried me up some lettuce...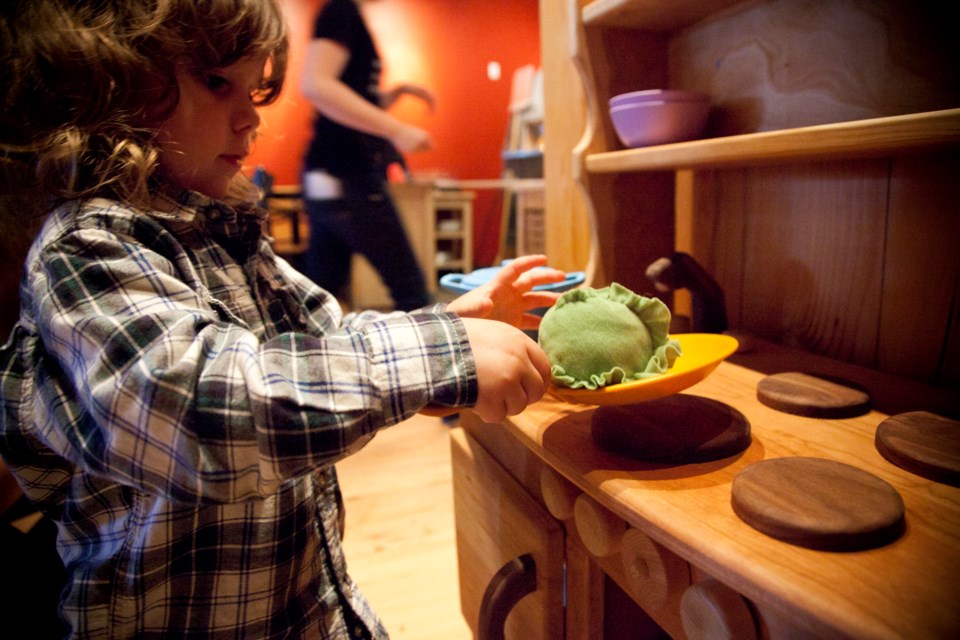 Bob and I ordered our pizzas and then the ingredients for Arlo's were brought over while we waited...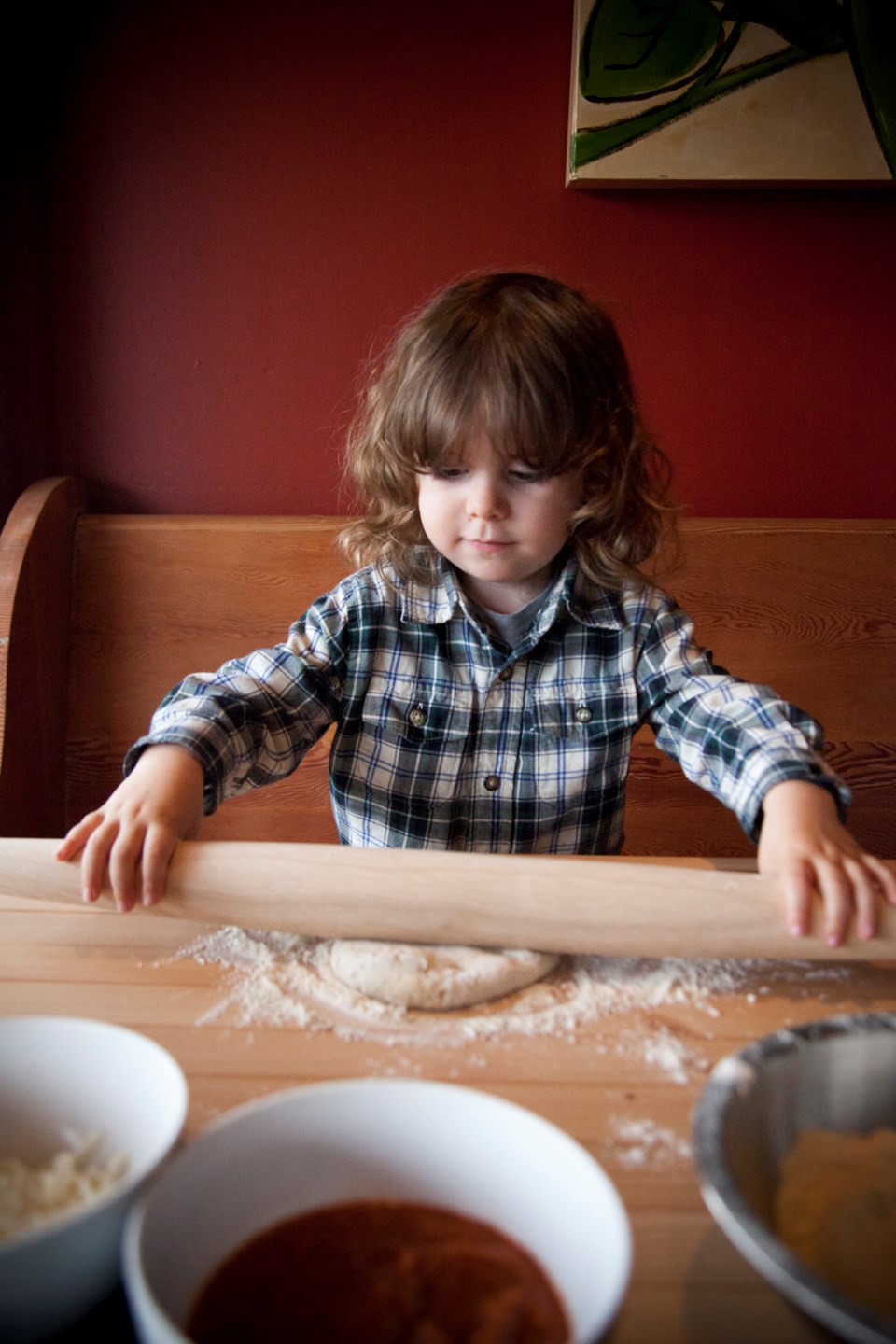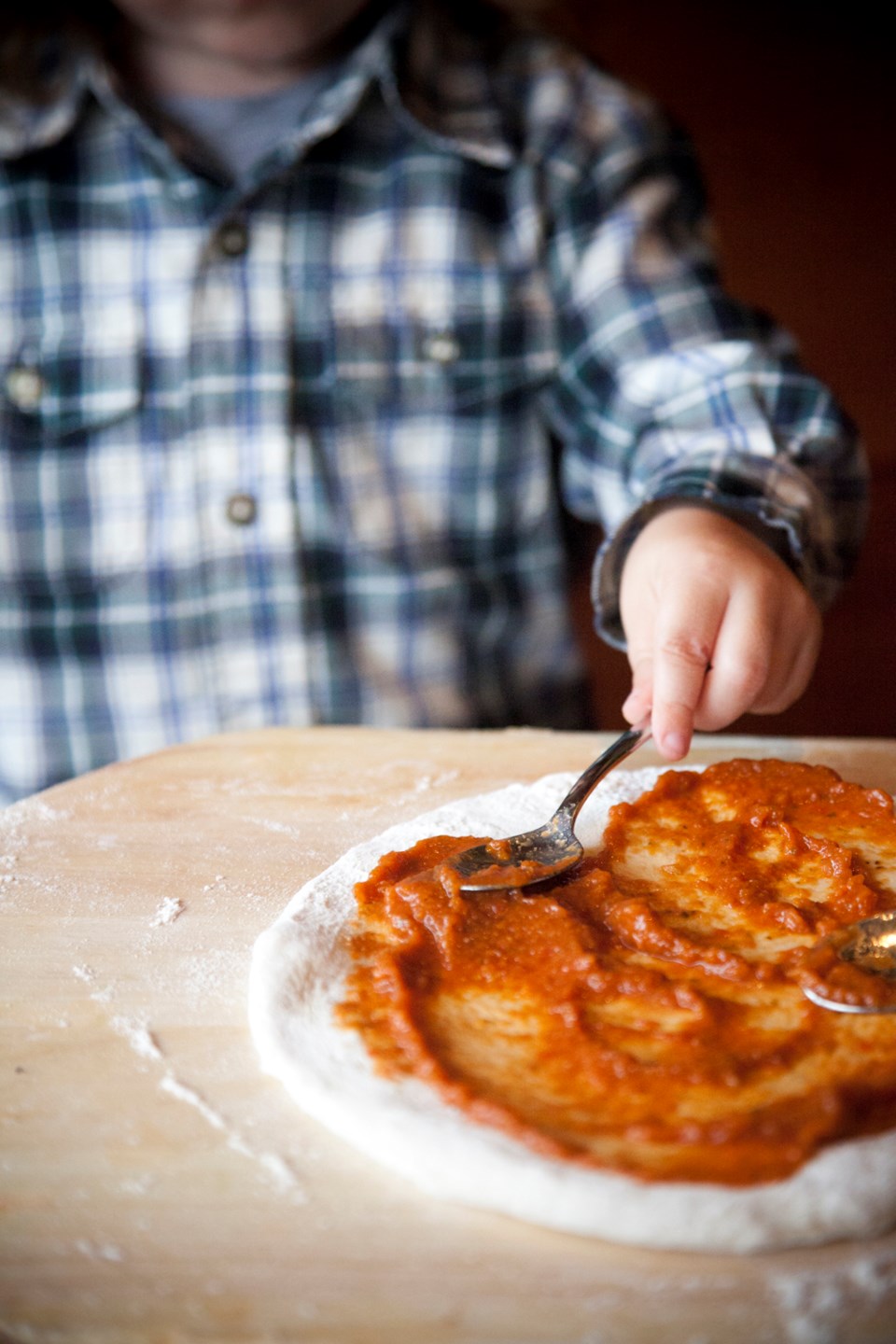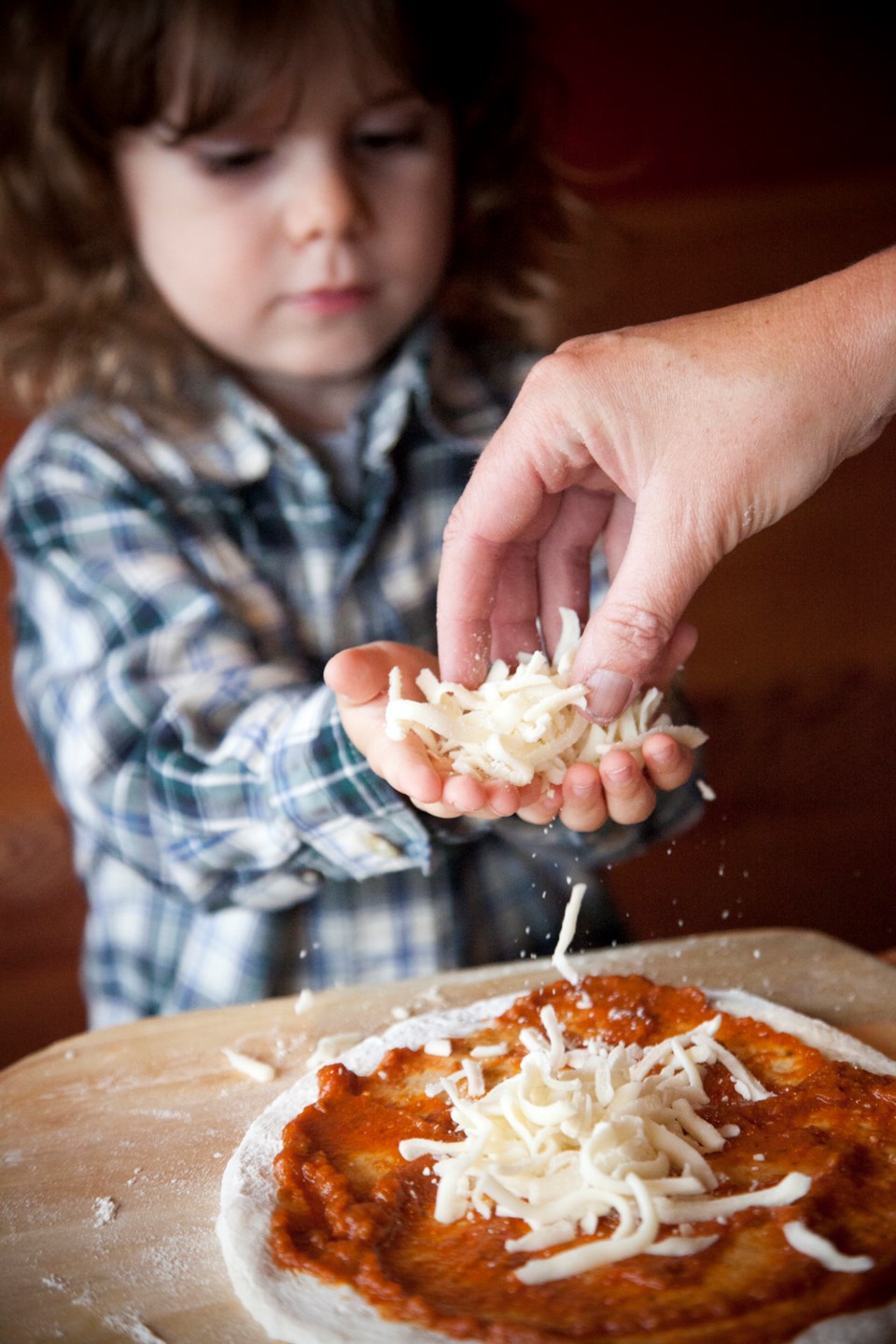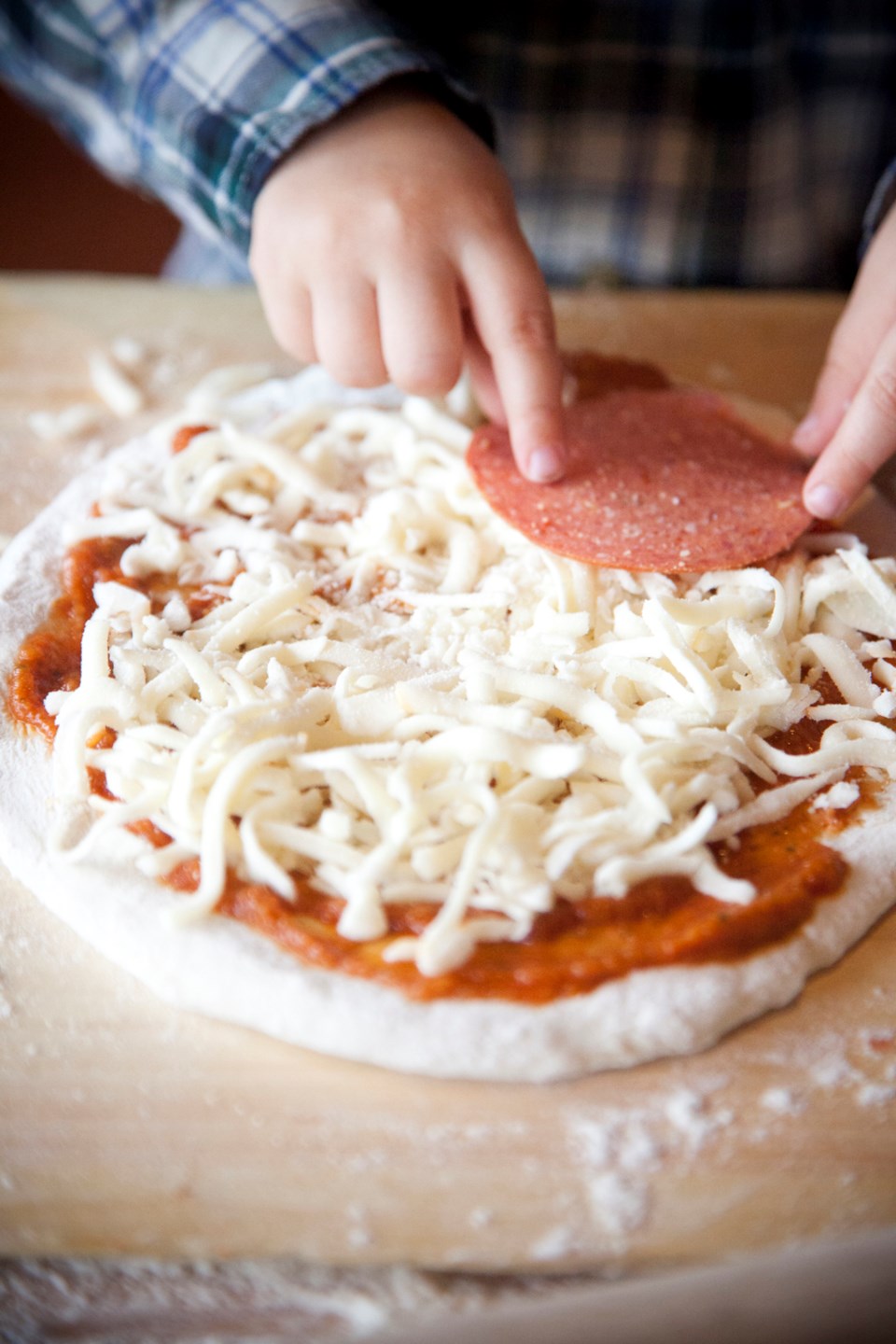 TA DA! Pepperoni, cheese, sauce and some mango!...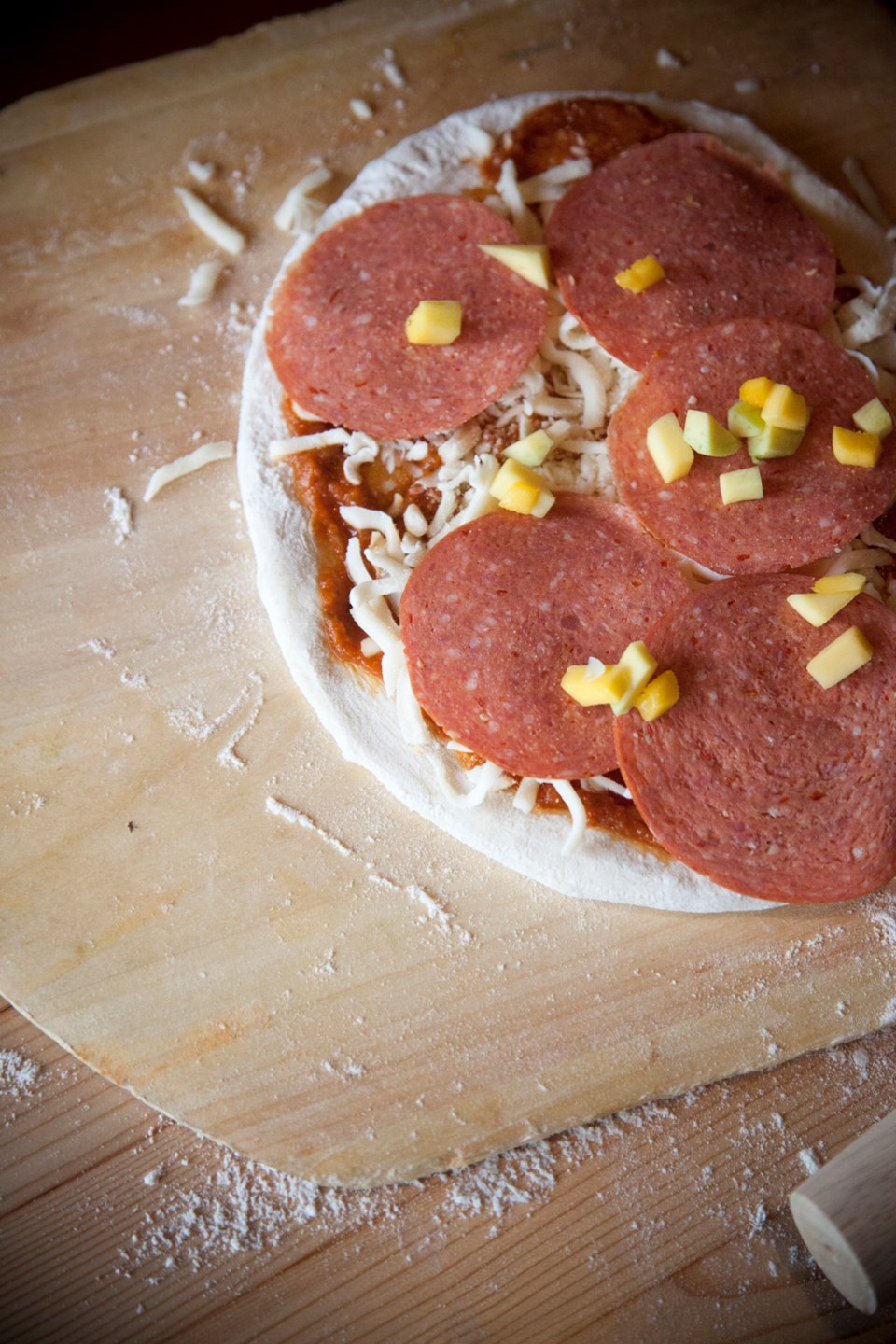 Then they let us watch it being put into the wood stove, pretty cool.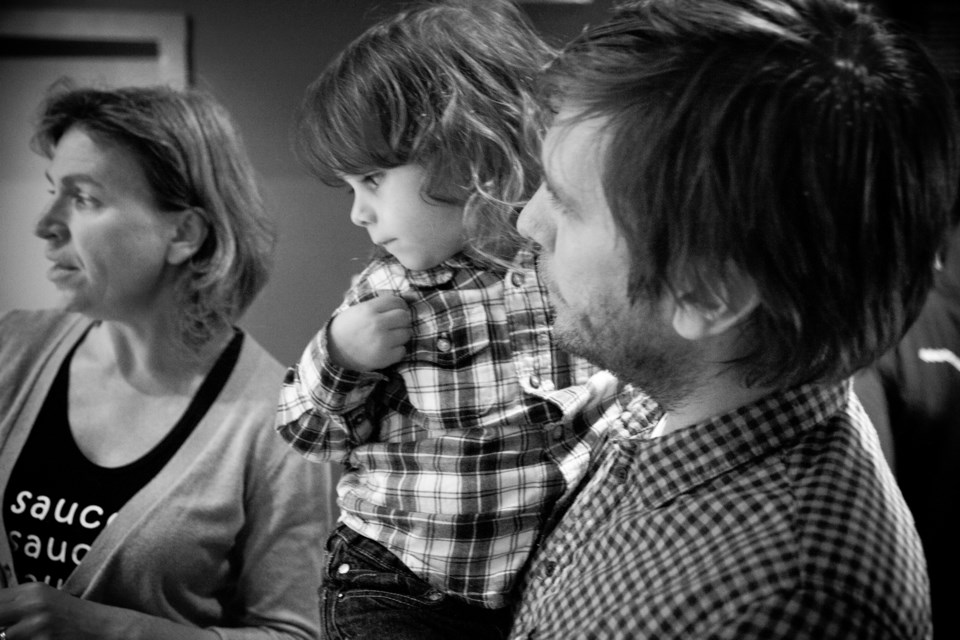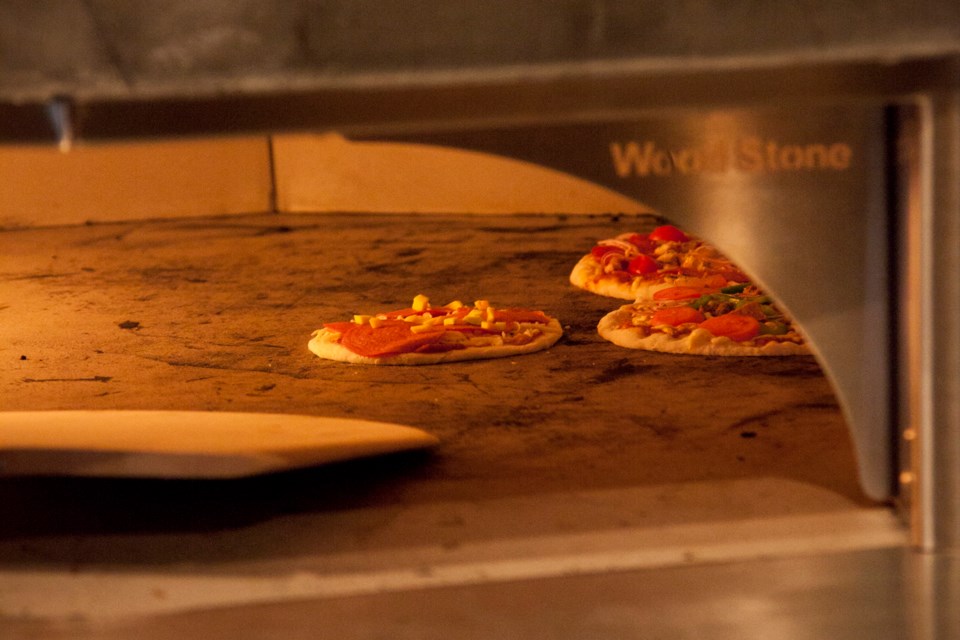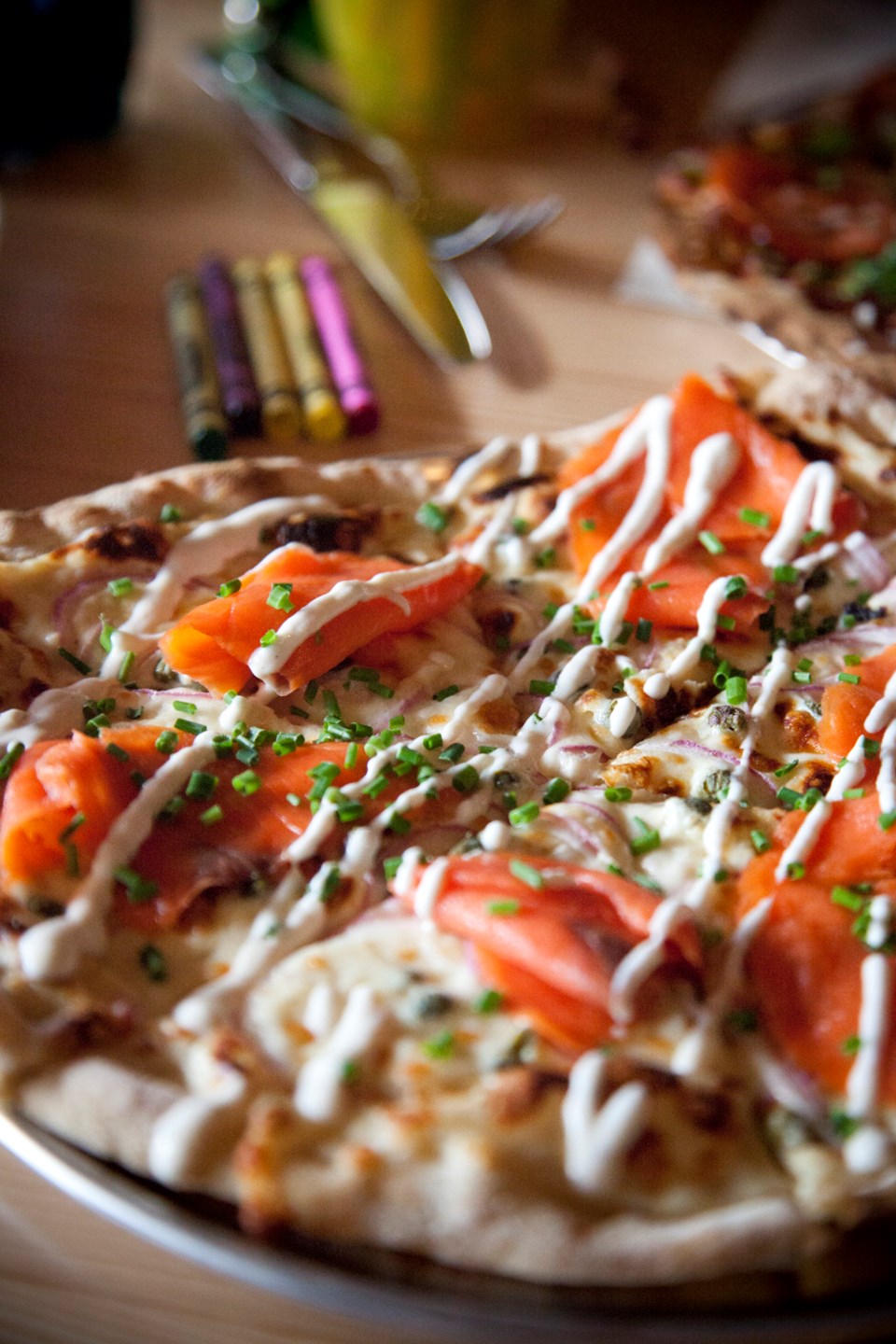 This was the pizza that I chose/devoured...West Coast Smoked Salmon (Ocean Wise!) Thin Crust Pizza -
brushed with roasted garlic spread, sprinkled with Quebec mozzarella, shaved onions & capers, topped with wild smoked salmon, lemon horseradish drizzle & fresh chives. Yum!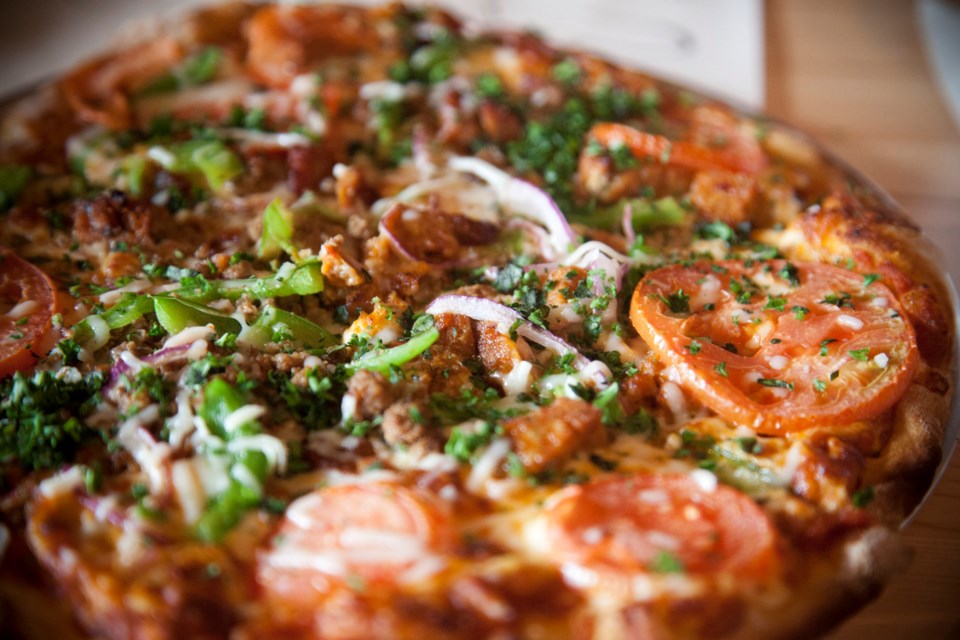 Bob's pizza was the "Naturally Meaty" - spicy certified organic beef, sulphate free Italian sausage, ripe tomatoes, green peppers, red onions, asiago cheese & fresh herbs.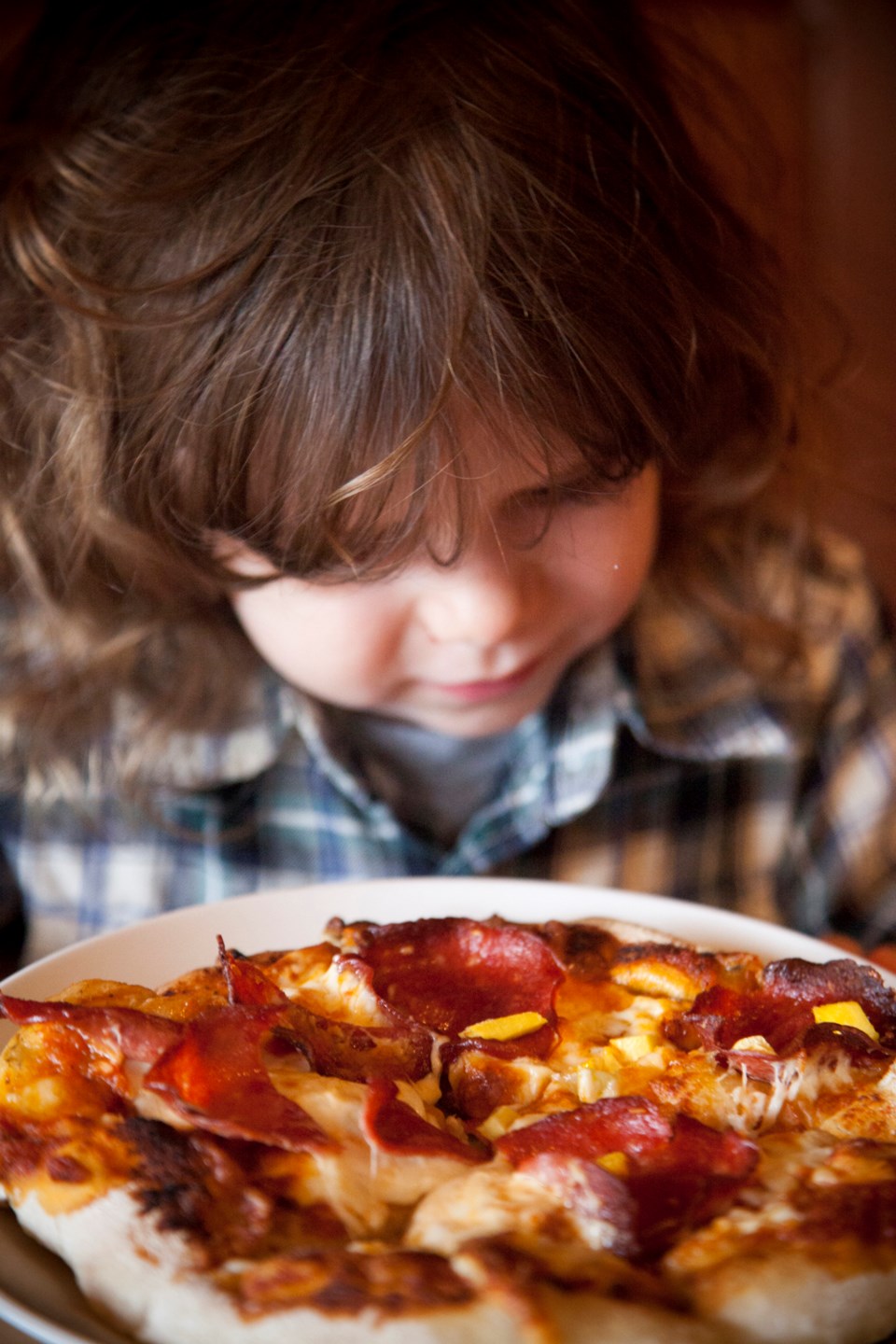 Here's Arlo's pizza right out of the oven!
So I asked Arlo the "Dinner With..." standard questions and even though he was shy to share, I got some awesome answers:
If you could have dinner with one person, who would it be…? "Me...", Pizza, Dad, Superman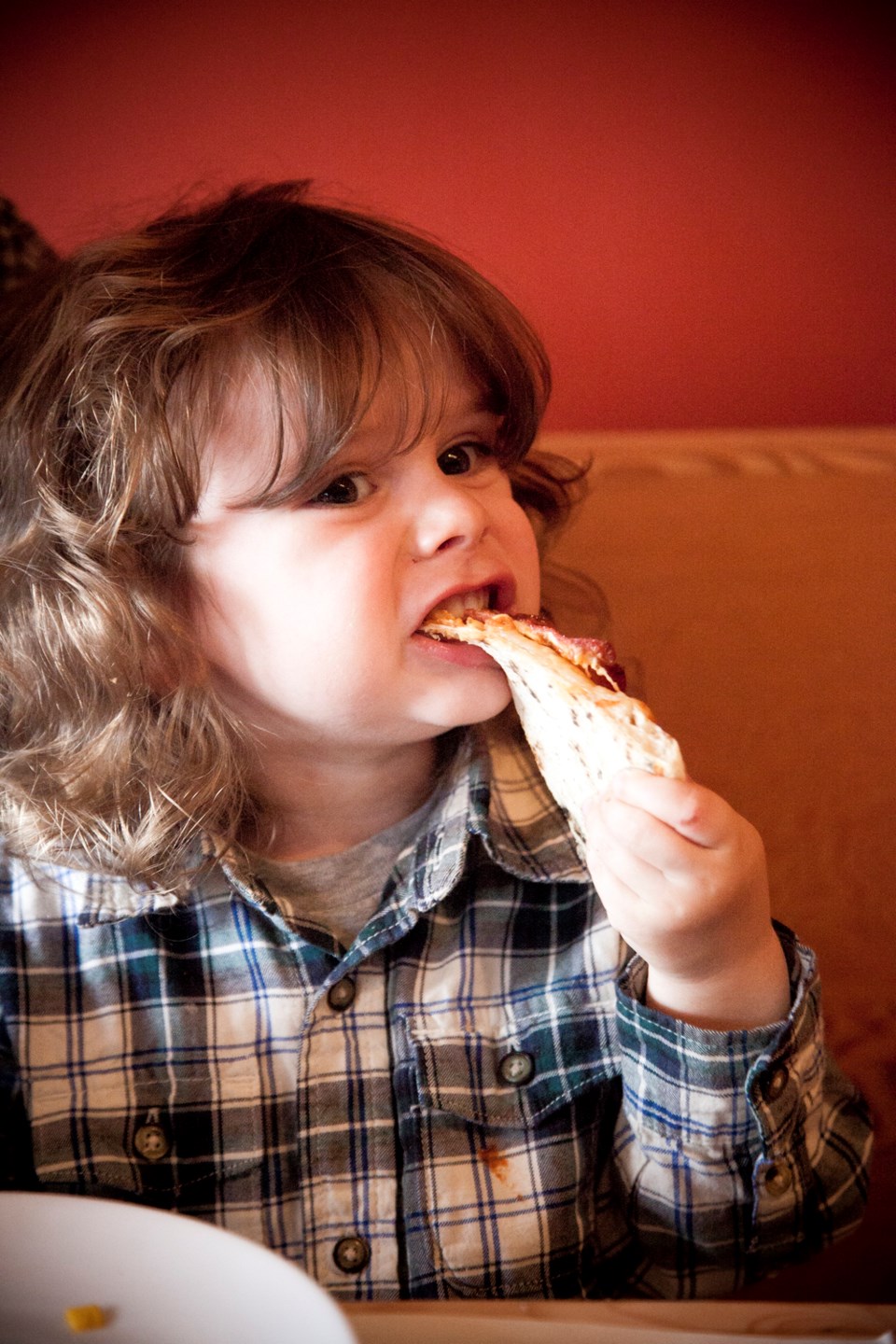 Favourite Vancouver Restaurants?: Rocky Mountain Flatbread Co, Foundation, All India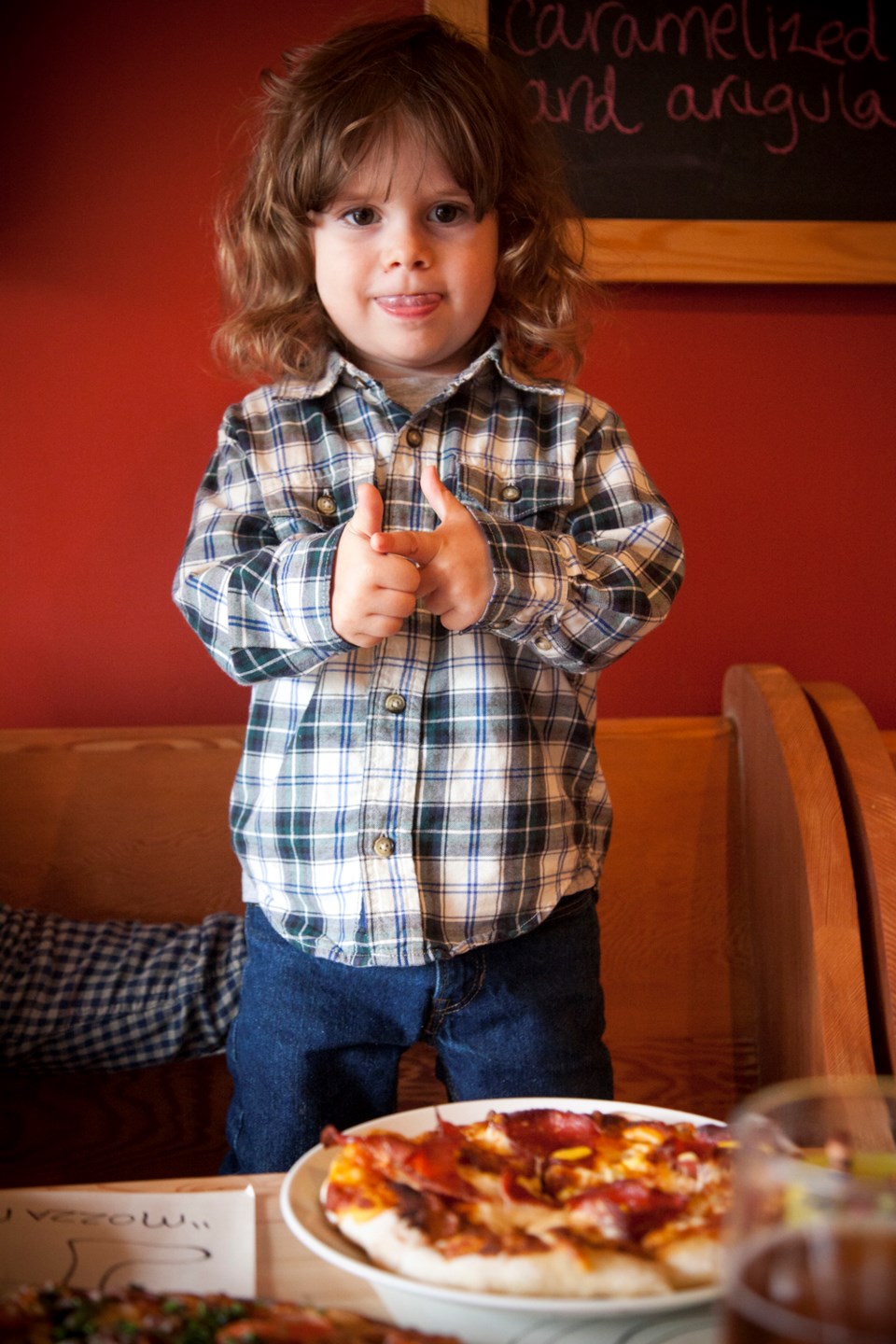 (a Shooter McGavin AND a thumbs up? must be good...)
Favourite Foods: Pizza, cheese, cereal, sushi, fish, salmon
Thanks to Rocky Mountain Flatbread Co. for having us...we had a wonderful time!
Stay tuned for the next installment in our Dinner With… series, set at another one of Vancouver's best restaurants with another one of Vancouver's best humans.