Vancouver's proudly rough around the edges, sandlot style, adult hardball (read: wood bats, hard balls, steel spikes) beer league kicked off their 2017 season over the weekend with five wet and wild ball games at the league's home diamond, Strathcona Park. In true East Van Baseball League spirit, Friday night's season opener was broadcast on over FM airwaves courtesy of 101.9 CiTR with play by play commentary by local loud mouths Sean Orr and Trevor Risk.
Taking it next-level in their sophomore year, EVBL has partnered up with fellow burgeoning upstart, and good neighbour, Strathcona Beer Co., and to lead 2017 off with a home run, the two have launched a pop-up shop at the beer company's brewery and tap room in Strathcona.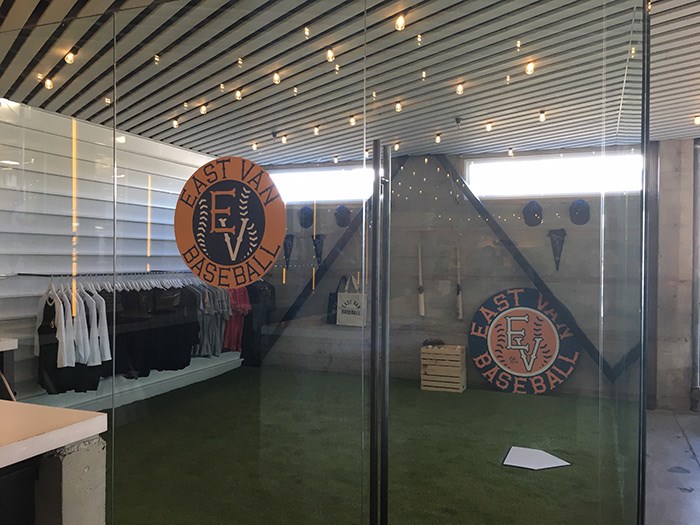 Off the bat, both organizations have turned heads with their extremely legit branding and merchandising so an EVBL X STRATH pop-up only seems like a natural fit.
The retail space itself is very appropriately carpeted in astro-turf, and fully stocked with a sharp line of EVBL merchandise, as well as collabs with Strathcona Beer Co., Ebbets Flannels, and Pennants Of Canada.
Next time you're in the neighbourhood be sure to pop thru for a 40 and some swag. The shop runs until mid-May.
For game schedule, online shop, and more visit: www.eastvanbaseball.com