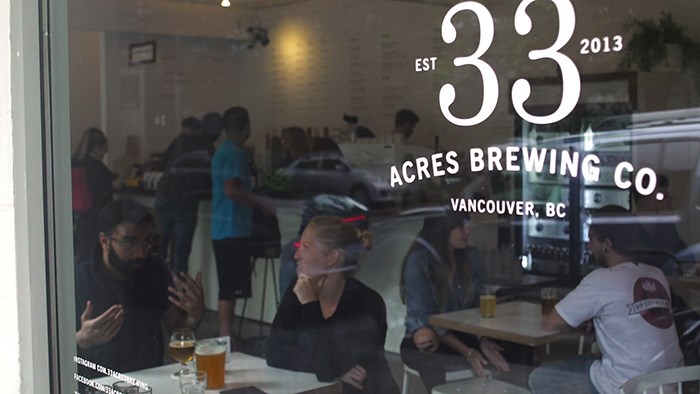 The first time I visited 33 Acres I was a little confused. There were no signs. There was nothing on the walls. There were just two men standing behind a counter offering me a choice of two beers.
33 Acres has changed a lot since they first opened their doors in 2013. They have a menu now and a unique selection of food, beer and coffee. There's food trucks out front, tacos on Thursdays and always a great space to hang out. In short they have more beers, more accolades and many nights a line out the door. Regardless of the growth, the walls are still white and unadorned; it's all part of the design.
Coming from a background in design, owner Josh Michnik knew from the start what he wanted to create with 33 Acres. It was more than a brewery. It was an idea, a blank canvas and "a catalyst for others to create". He wanted to start a conversation. That's why there's nothing on the walls. The beer is inspiration enough.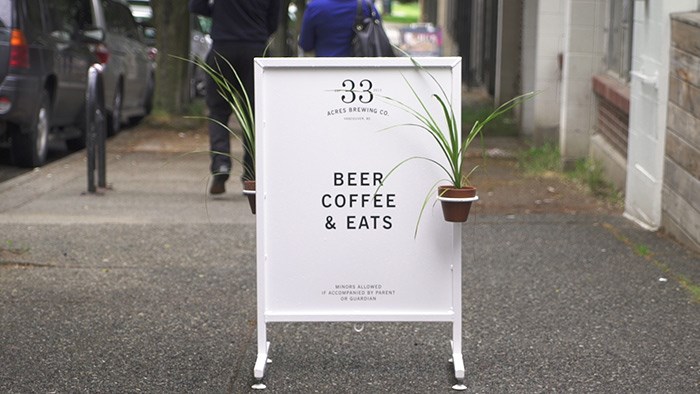 As brewmaster Dave Varga told us, it was important for the beers to work alongside the aesthetic they were trying to create, "it seemed natural that… there's a little more subtlety towards the styles of beer that are being made. A clean character was pretty important." This is evident whether you're enjoying their crisp California Common or the fan favourite 'Ocean' a West Coast Pale Ale with plenty of hops. While the styles might not surprise you, the depth of flavour will. Varga and his team have found a way get the most out of every beer they make. Their menu is diverse enough to keep the craft heads coming back but simple enough to appeal to even the most novice drinker. They're good at what they do.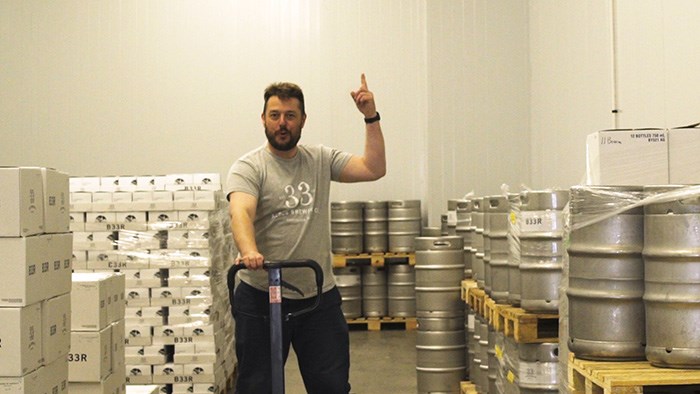 There's a certain mystique about the brewery that extends from their tasting room out. When you pick up a six-pack of their beer it feels special. With the minimal design and classic styles, consistency coincides with creativity. Where else can you get a bottle of 'Life', of 'Sunshine', of 'Darkness'. You can find a write-up of each beer on their website which takes you deep inside the minds of it's makers. Michnkik might rather you come up with your own ideas though.
At 33 Acres everything seems planned, but nothing feels forced. The brewery is open from sunrise to sunset and whether you're there for brunch at 9:00am or a late night drink, you'll find yourself in one of the most interesting tasting rooms in the city. The atmosphere changes but the idea stays the same: great beer, great food, and a space to create whatever's next.