On Sunday, April 17th from 2pm to 4:30pm, The Garagiste North Wine Festival returns to East Vancouver's Wise Hall. Enjoy an afternoon meeting 25 of BC's artisan winemakers along with live music from Chicken Like Birds and tasty bites from Chicha Restaurant. The price of admission is $49.00 per person and includes all wine tastings as well as small bites and live music. Outstanding value!
Garagiste pronounced gar-ah-jeest orginated in France in the 1990's when a small group of winemakers, tired of the restrictive old world industry laws, decided to secretly make small lot wines outside of the traditional red Bourdeaux style. These wines soon became highly sort after, with many achieving cult status. In 2011, the movement travelled to the United States and the first Garagiste Festival was organized in Paso Robles to celebrate Californian artisan winemakers making under 1500 cases per year. The Garagiste Festival become a huge success and continues to grow each year with events now held in Paso, L.A and Santa Barbara.
In 2014, Jennifer Schell and Terry Meyer Stone, saw the opportunity to celebrate the small artisan winemakers of British Columbia and created the Garagiste North Wine Festival. They held their first event at Meyer Vineyards and immediately became a sold-out success. In 2015, they took the festival on the road and included events in Kelowna and Vancouver. The festival received international recognition when the UK's Financial Times included Garagiste North in their selection of "Five of the best wine festivals in the world".
Excitedly, The Gargagiste North Festival returns to Vancouver and is a rare opportunity to meet BC's small lot artisan winemakers as well as trying their wines. All wines showcased at the event are made from 100% Canadian grapes with less than 2000 cases produced annually. A full list of wineries participating can be found here. Discover the passion behind the wine. Tickets are on sale now.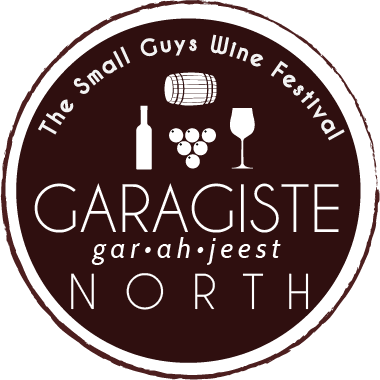 Sunday, April 17th, 2016
Wise Hall-1882 Adanac Street
2:00pm-4:30pm
Price: $49.00 inclusive.
Buy tickets here.