La Vida Local is a feature aimed at connecting you with some of the best foods and goods within Vancouver while raising awareness of how buying local benefits everyone involved. When you buy local, you're not just supporting these individuals but helping to grow and sustain the local community. 
For the next few months, I'm volunteering with Growing Chefs in their Classroom and Gardening Program. During this time, I'm in a team with a few food and gardening aficionados and we teach our primary grade classroom we're paired up with about growing food, where it comes from, and making healthy choices.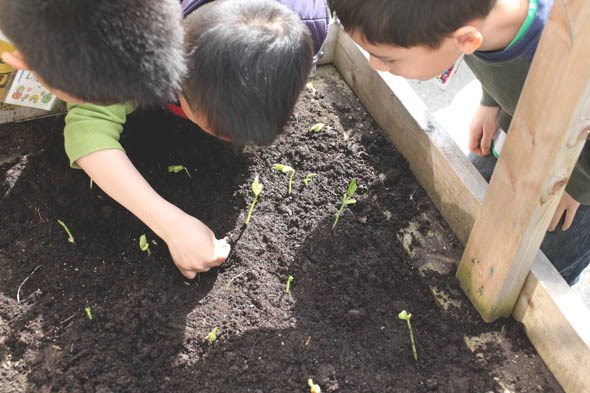 We wrapped up  lesson 2 of Growing Chefs' Classroom Gardening and Cooking Program this week with my team's grade 2 class. Here's a recap of our first lesson in case you missed it. When we first walked into the class we were astounded at how much the garden had already grown! And really, I was relieved this amateur gardener (me) didn't mess up! Before we tended to our gardens, we brought in some vegetables that we thought might stump the class.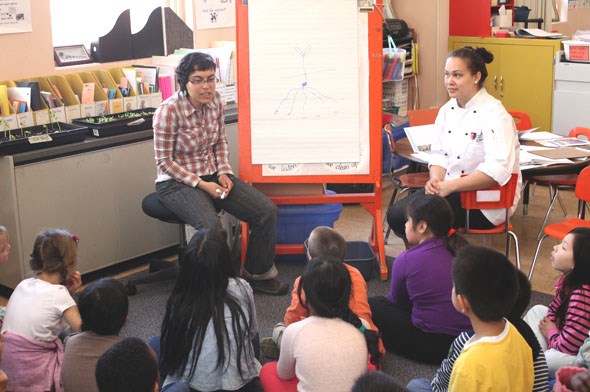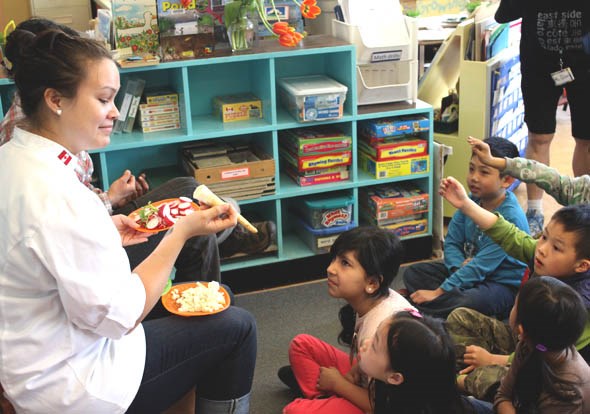 As you can tell by some of the looks on their faces, we stumped them with the parsnip.
I'm going to attribute the freakishly fast growing garden to the kids' enthusiasm and the seeds feeding off of those vibes. We decided it'd be best to transplant most of what had grown so far as we won't be seeing the kids for a few weeks due to holidays and scheduling. I also did not know what transplanting was until recently...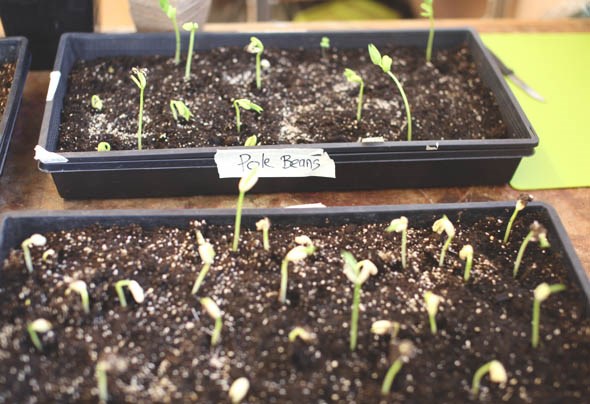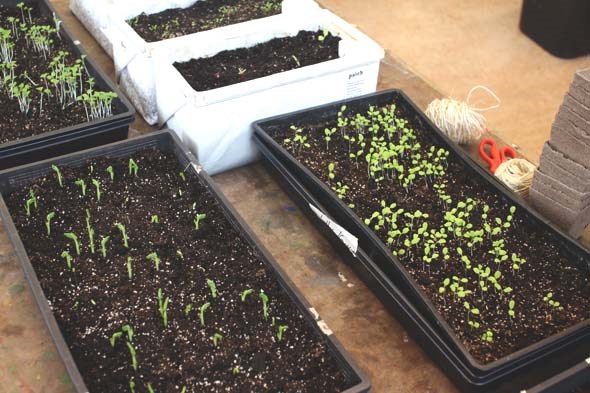 The lettuce and peas were put into larger pots as well as a section of an outdoor plot that the school was kind enough to provide us. The kids were more than excited to get their hands in the dirt and we had to be very diligent in reminding them to be gentle with moving the plants. Once they got the idea, they were amazed that they had managed to grow the beginnings of food from the little seeds they had just planted last week. I think what really stuck with them was that these plants are living and growing just like them. Except in the end they get to eat them. But it's still really cool!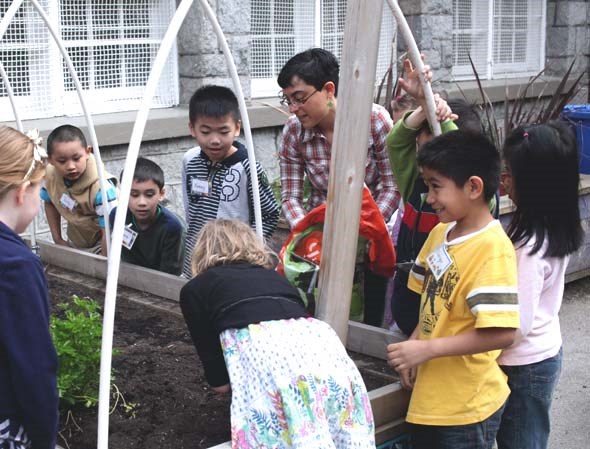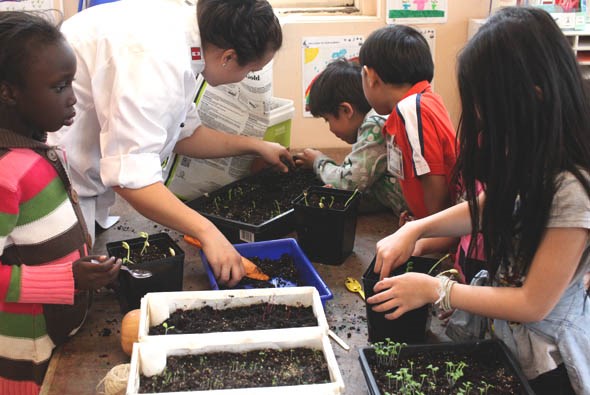 Stay tuned in a few weeks for Lesson 3 of the program, which will include each kid bringing a vegetable for Show and Tell!