La Vida Local is a feature aimed at connecting you with some of the best foods and goods within Vancouver while raising awareness of how buying local benefits everyone involved. When you buy local, you're not just supporting these individuals but helping to grow and sustain the local community. 
For the next few months, I'm volunteering with Growing Chefs in their Classroom and Gardening Program. During this time, I'm in a team with a few food and gardening aficionados and we teach our primary grade classroom we're paired up with about growing food, where it comes from, and making healthy choices.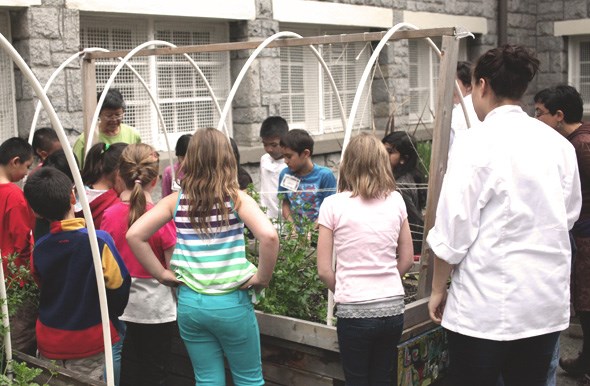 So far in the Growing Chefs Classroom Gardening and Cooking Program, we've taught our Grade 2 class we're partnered up with about seeds and how to plant them, plus how to transplant once the veggies start to grow too big for their pots. For Lesson 3, we covered the very important topic of composting! These kids were blown away that the food they were growing could be made back into food for other veggies to grow. And even things like pencil shavings, hair, and tea bags can be added to their very own Compost Stew.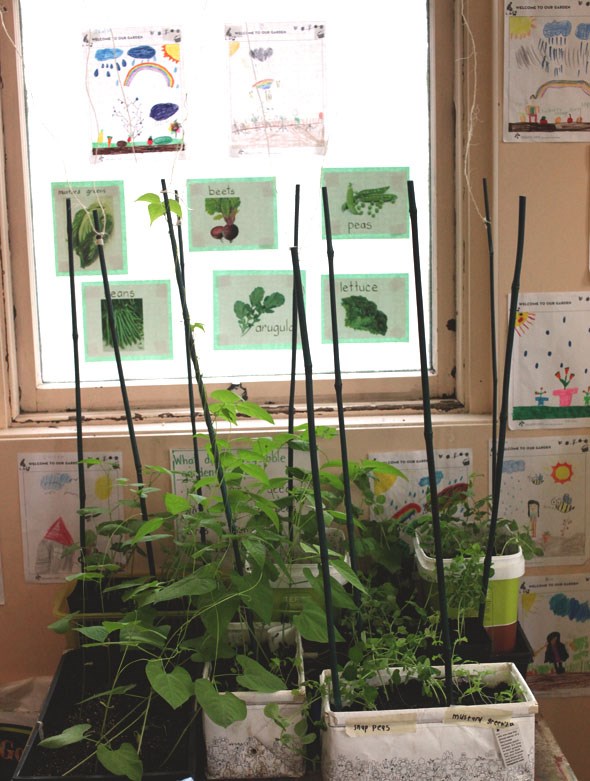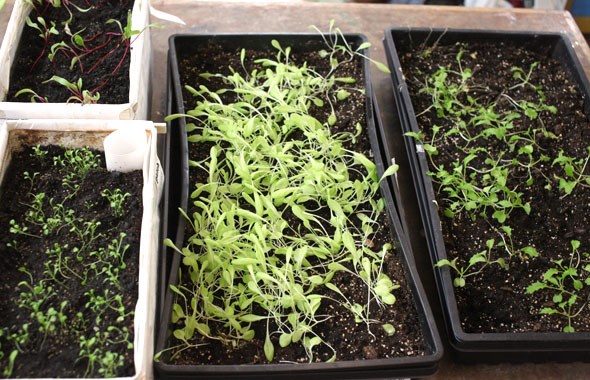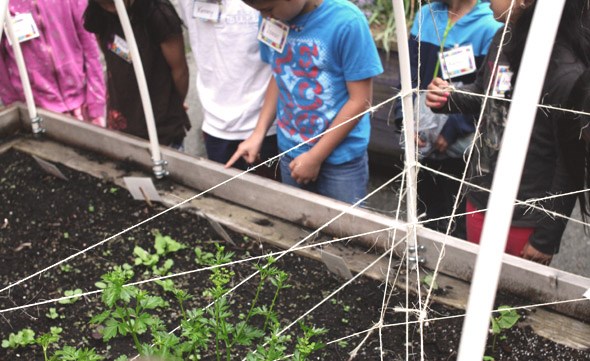 We were lucky enough that the school has their very own compost bin, so after throwing in some orange peels, tea bags, hair, and pencil shavings, we headed over and showed them exactly where to put these things instead of throwing them in the garbage.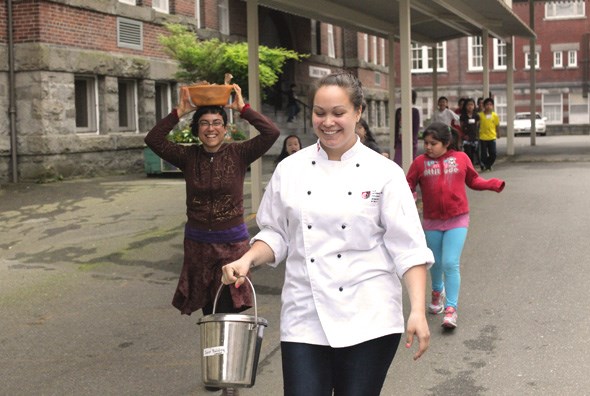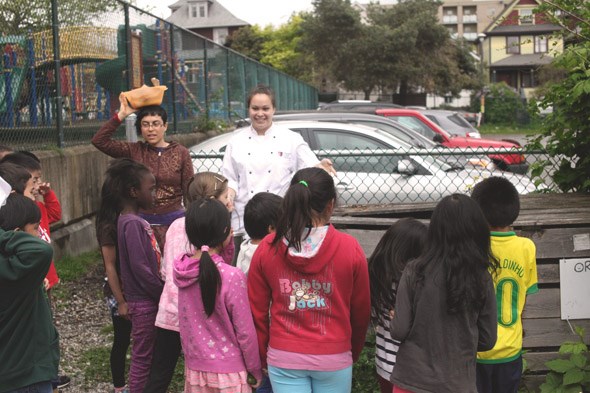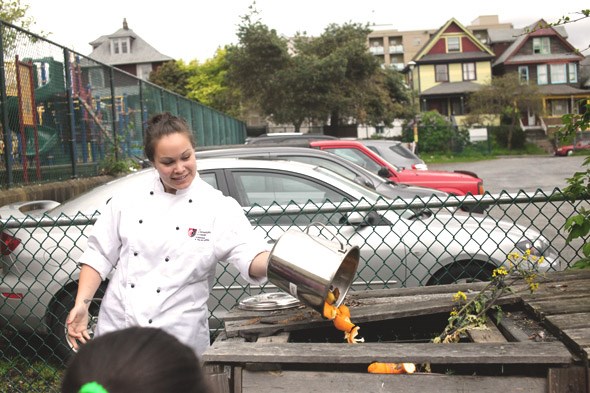 After learning about composting, the kids each brought in their favourite vegetable from home and if there was enough, we cut each one up for the other kids to try. It was cool to see a sharing of cultures as well. Some kids brought in bok choy or cilantro that was used commonly in their home cooking and for many of the others it was their first time trying these things. To my surprise, the kids really dug the bok choy. Cilantro? That was more of a 50/50 split, but I feel that's the case even with adults.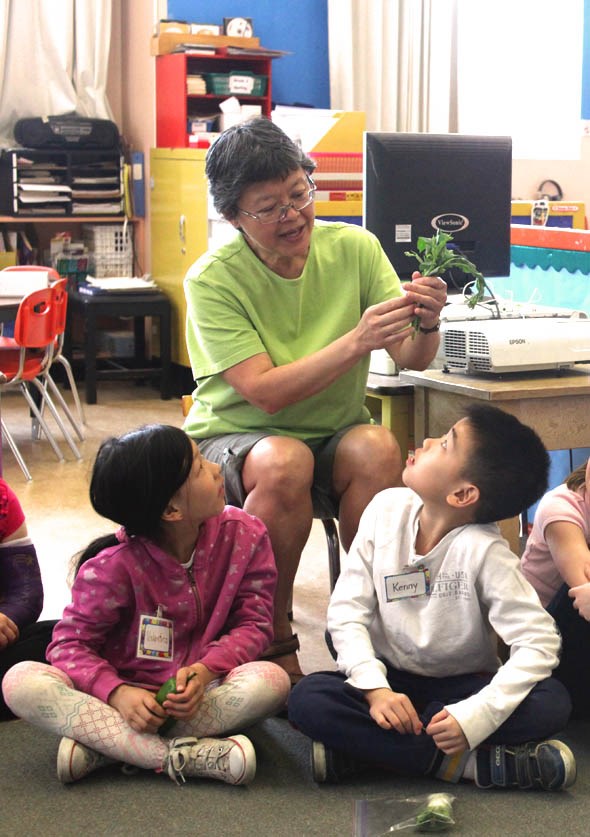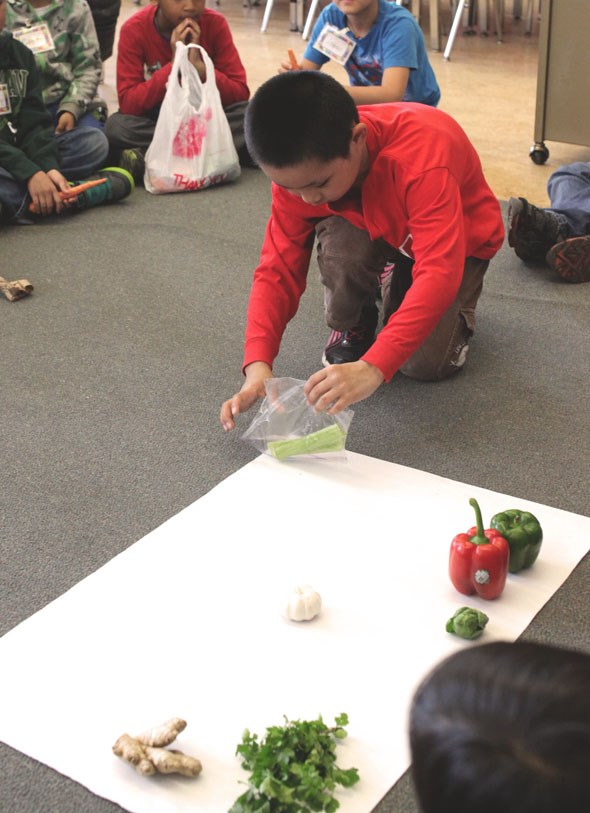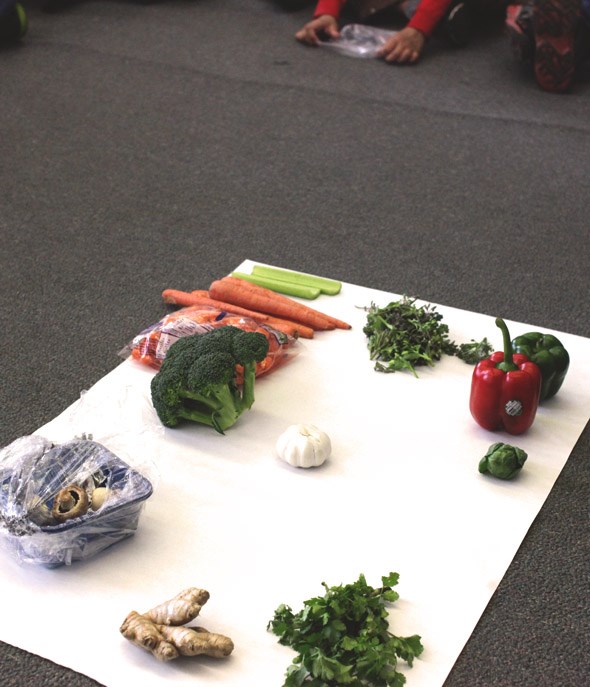 Stay tuned for a recap of Lesson 4 this week where we make edible food crafts with our class!