La Vida Local is a feature aimed at connecting you with some of the best foods and goods within Vancouver while raising awareness of how buying local benefits everyone involved. When you buy local, you're not just supporting these individuals but helping to grow and sustain the local community. 
For the next few months, I'm volunteering with Growing Chefs in their Classroom and Gardening Program. During this time, I'm in a team with a few food and gardening aficionados and we teach our primary grade classroom we're paired up with about growing food, where it comes from, and making healthy choices.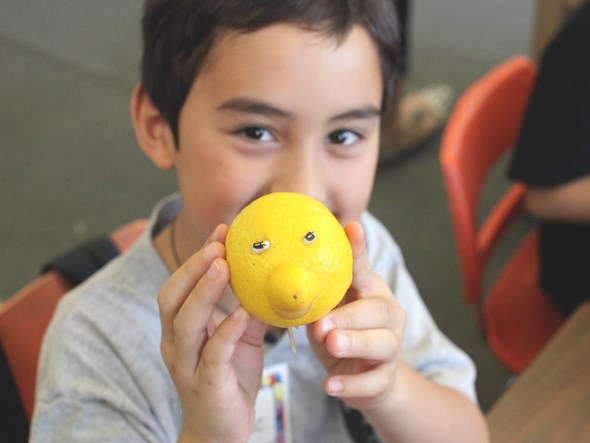 I continue to be amazed week after week at the enthusiasm of the kids in our classroom. Their garden is doing freakishly well, and our latest visit we gave them all a lettuce taste test and indulged their inner creativity. We kicked off our fourth lesson by showing the kids how to transplant their vegetables. While we transplanted what we needed to in Week 2, we never gave them an in depth lesson about it and we wanted to be sure they could see it firsthand so they could do it themselves.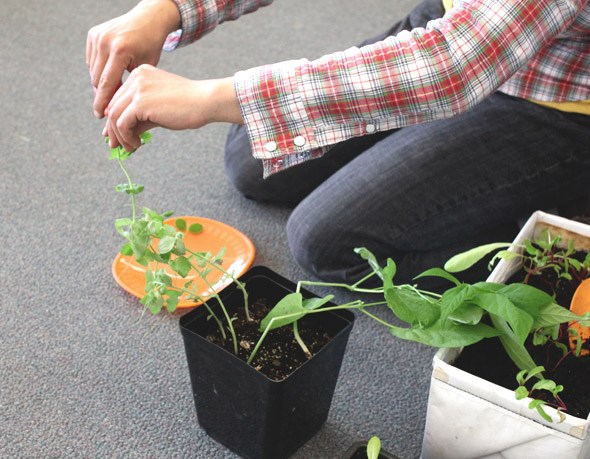 From there, we offered them a lettuce taste test of four different types of lettuces from one of the team member's friend's farm, as well as a taste of the pea shoots from the peas they're already growing. When we asked what was their favourite at the end, majority of the class chose the pea shoots. Growing your own food really does taste better!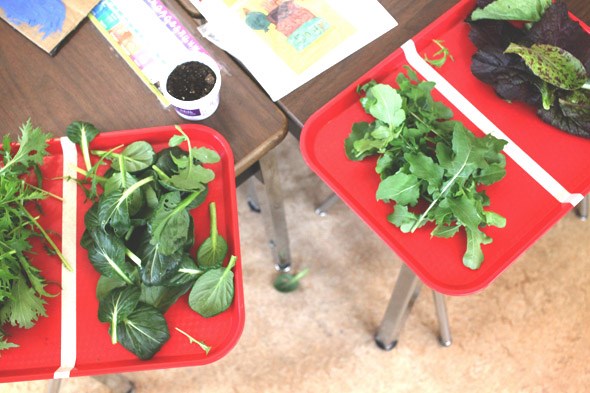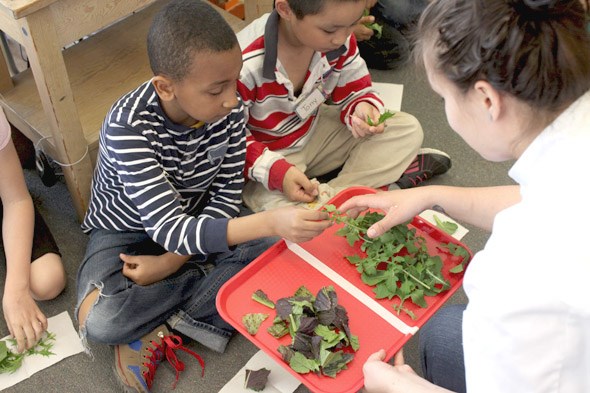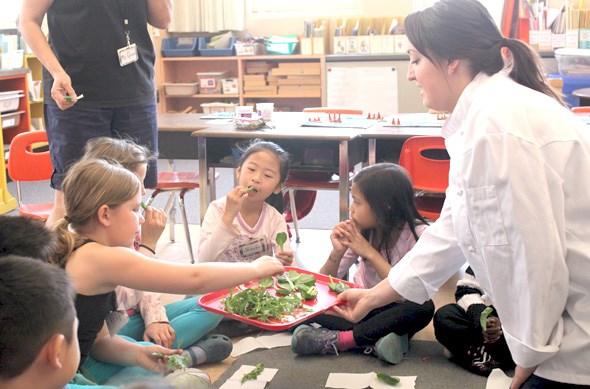 I already had one of the kids eye the book "How Are You Peeling?" before the lesson began and giggling at the cover photo.  As soon as it was story time, the whole class burst out laughing at the cover. Seriously, the sound of about twenty kids laughing is one of the most adorable sounds you will ever hear. The book illustrates the many different shapes fruits and vegetables grow into and with just a couple black eyed peas and cuts, can be magically transformed into a face!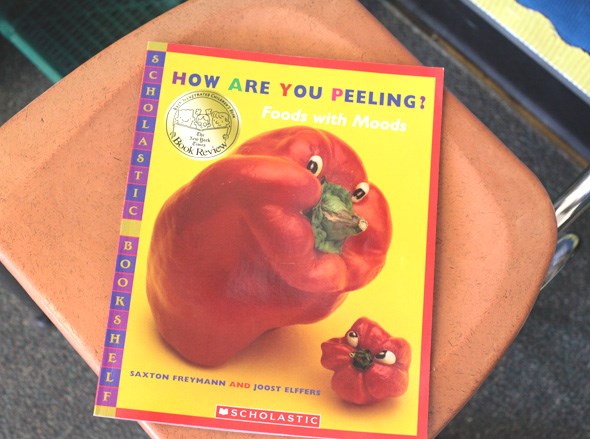 The task we gave them was to create a face out of the various fruits and vegetables we brought for them only using black eyed peas and raw macaroni. The class went from laughing to intense gasps of excitement. No markers or glue were used because we told the kids once they were done they could go home and eat their creations! We gave them a half hour to make their faces and join us again for a show-and-tell where each kid named their veggie and told us something about them.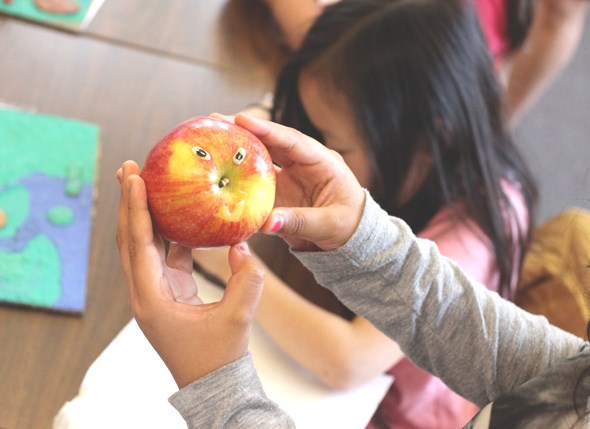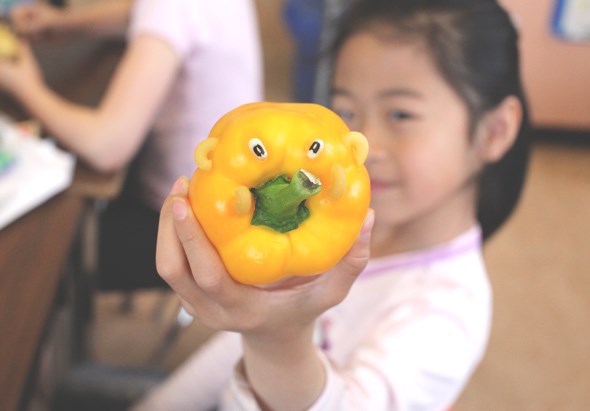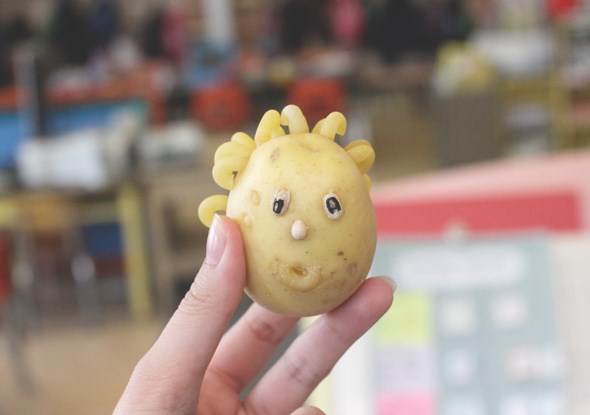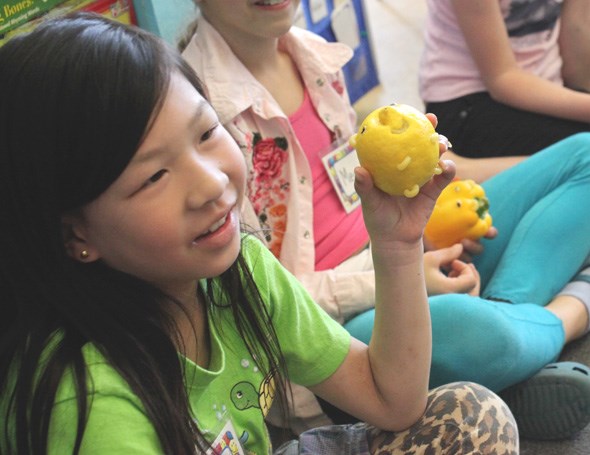 Thanks to the team and class for another fun-filled lesson. Join me in a couple weeks as we ease into cooking and make the kids a salad!