La Vida Local is a feature aimed at connecting you with some of the best foods and goods within Vancouver while raising awareness of how buying local benefits everyone involved. When you buy local, you're not just supporting these individuals but helping to grow and sustain the local community.
For the next few months, I'm volunteering with Growing Chefs in their Classroom and Gardening Program. During this time, I'm in a team with a few food and gardening aficionados and paired up with a primary grade classroom, where we teach kids about growing food, where it comes from, and making healthy choices.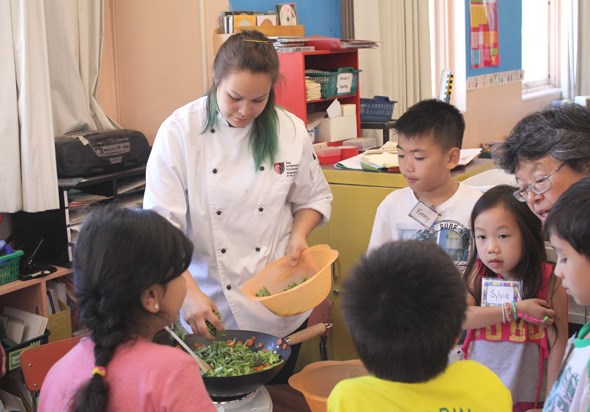 After a few months of visiting our classroom, growing a garden, and teaching these kids about healthy eating, we bid them farewell with one last epic lesson. All the previous weeks led up to this one: the cooking lesson! We had a lot to cram in to one hour, so we kicked it off by making some observations with the kids and their gardens and we discovered that pretty decent sized pea pods had grown! Then, it was off to start cooking and have the kids experience what it's like to be a chef.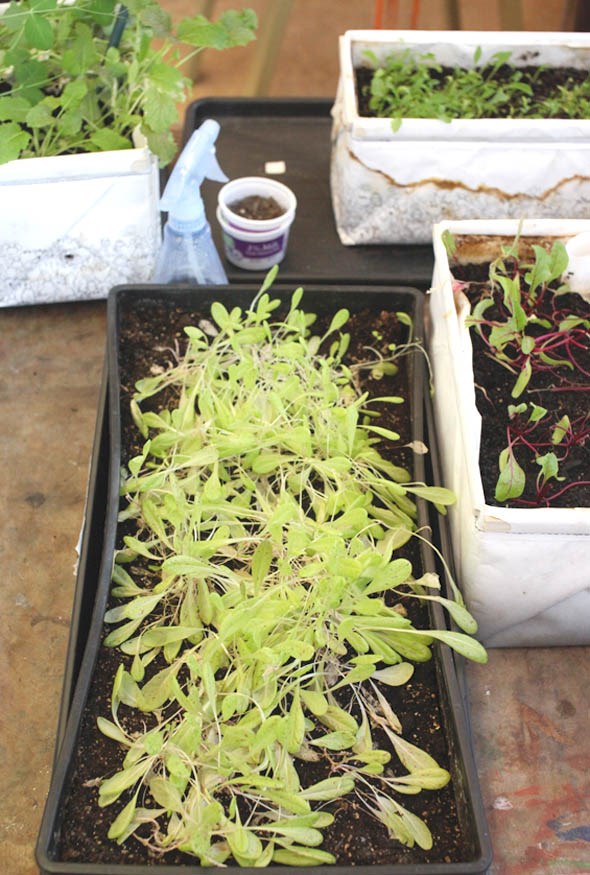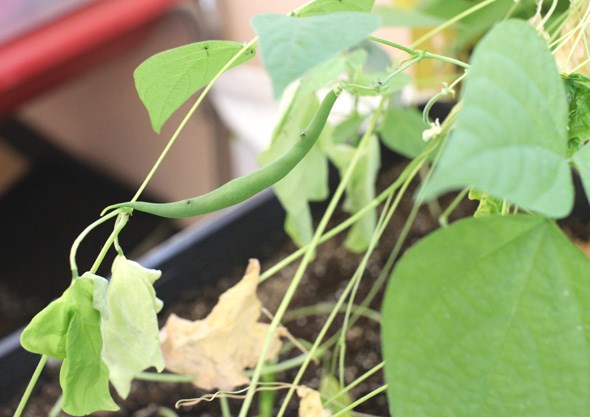 After thoroughly washing their hands, the kids were separated into groups and were in charge of clipping greens, shelling peas, breaking up the spinach and broccoli. The kids LOVED doing this and when they love doing something, they do it fast. It became a race to finish their chef duties.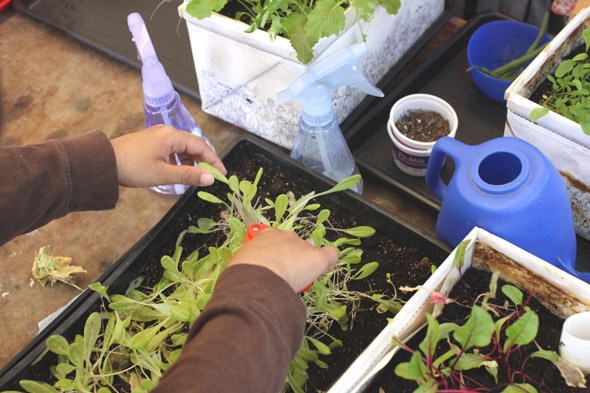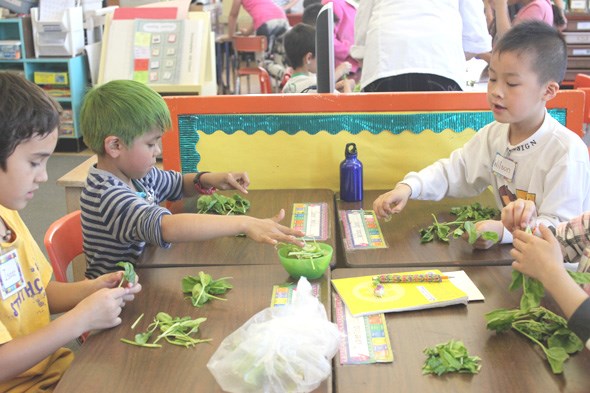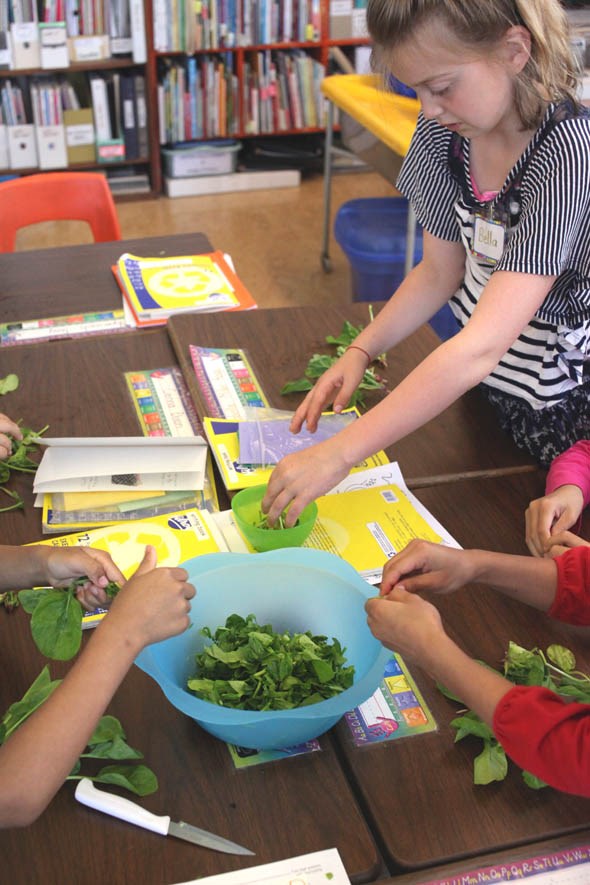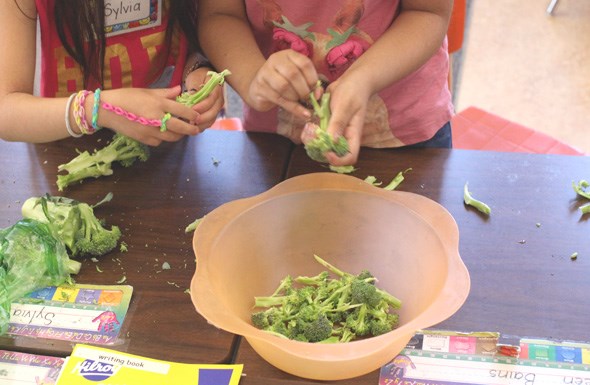 As the kids finished preparing the veggies for the soup and stir fry, they came up in groups to watch the cooking process. The smell of onion from the stir fry began to take over the room and an echo of "That smells so good!" came from the class. Good sign!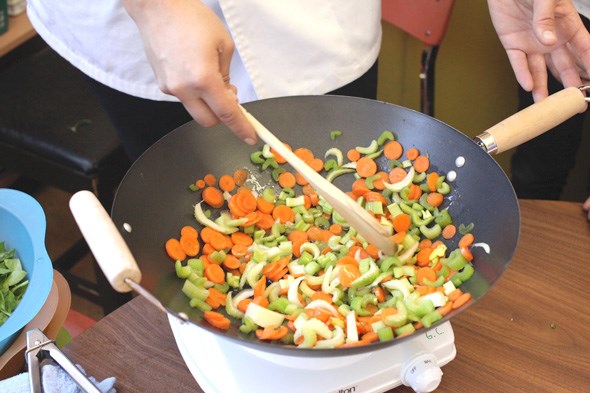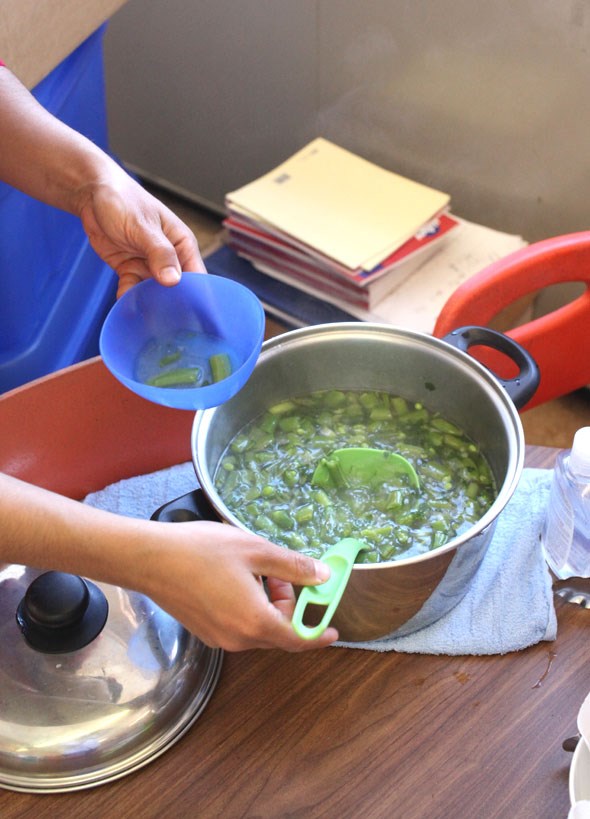 First course was ready! A simple pea soup with fresh herbs topped off with fresh greens from the class garden. Next up was the stir fry, which was a hit among the kids! They unanimously said it was their favourite and even when I tried some I thought, "Damn, this is good."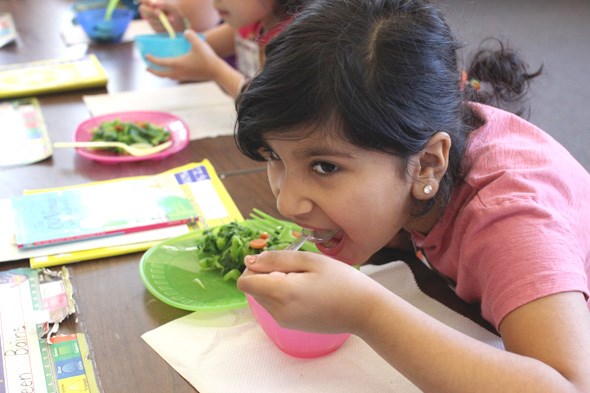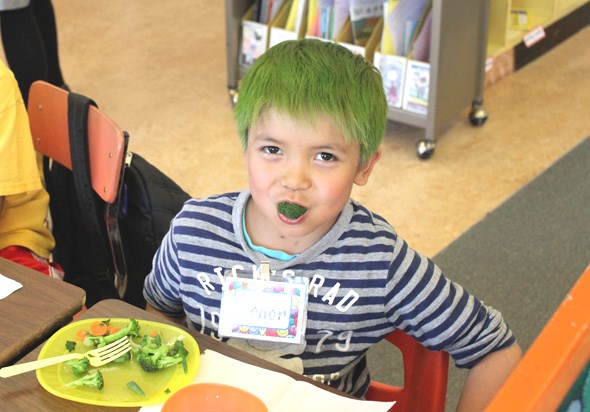 Their enthusiasm got me so giddy. They planted the seeds, watched their garden grow, helped us cook the final meal, and now they were enjoying the meal they largely had a hand in creating from beginning to end. If it wasn't for them, half the food on their plates wouldn't exist. Letting that sink in with them and leaving them in awe was a great feeling. To top it off, the class teacher sent our group this the next day with the caption "[He] called me over to our "play kitchen" to show me his "bowl of pea soup just like the growing chefs made yesterday"!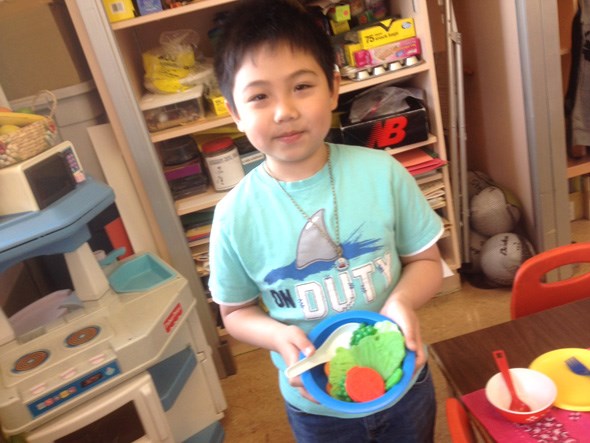 MY HEART! IT BURST! These kids were such a fun group to be with over these past few months. They met us every time with extreme enthusiasm and would always let us know they were excited for the next time we would come back. Now that we completely our final lesson, the kids presented us all with handmade cards they made for each of us (seen here on my Instagram) where they're little seeds in a garden! I almost cried at the kids presenting us with our cards and telling us how much fun they had and they were so happy how much we taught them.
Thank you to Growing Chefs, Executive Director Helen Stortini, my wonderful teammates Rachel and Nikoo, and the class for this wonderful experience.  It really dug into my yearning to teach kids and help them establish a healthy relationship with food while young to avoid unhealthy mistakes in the future. This was a great opportunity and I encourage everyone to learn more about Growing Chefs and support them in the many ways they help the community. Keep up to date with their events and programs on Facebook, Twitter, and Instagram.