Last week I had the great pleasure of walking through V.I.A. advisory board member Mark Brand's new spot with him at 7 Alexander, where Post Modern used to be. With the Portside he's turned a space whose previous tenant was a whitelight-lit dance club into a nautical-themed pub and music venue, complete with stage and all the craft beer you can handle (as in, 24 of them on tap). Mark and his team scoured the region for the decor which is made up of nautical artifacts from ships who made British Columbia their final resting place. They've even sandblasted through thick layers of heinous black paint on the bricks to being back the original feel of the space with exposed timber. It's fantastic.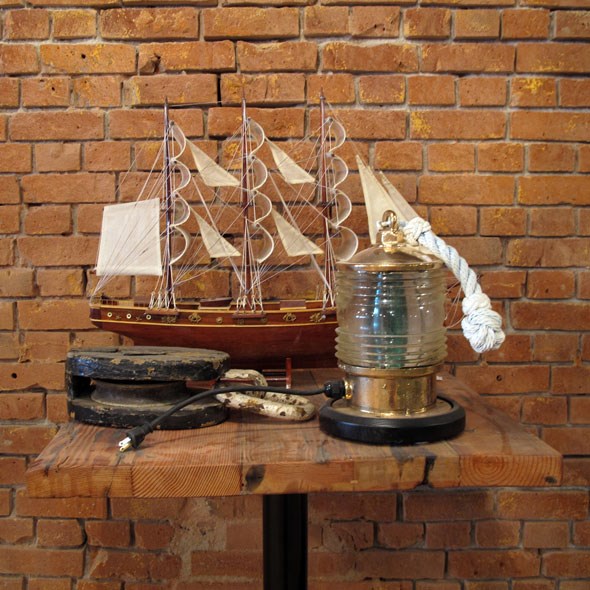 HERE is a more visual construction tour that Scout published. They're going to be pouring you a beer as early as January 28th and according to Mark their vision is "to make Portside the friendliest pub in Vancouver, where anyone and everyone feels at home. Simply put, Portside will be all about craft beer, local music, and great atmosphere.".
Visit fb.com/ThePortsidePub for more info.