OUR LOCAL CRAFT brings you the essential deets of craft beer brewed in BC.  The art of craft brewing is one that relies on creativity, quality ingredients, and industrious people who have a passion for great beer.  So raise a glass to the beer 'round here and get to know BC's brewing community.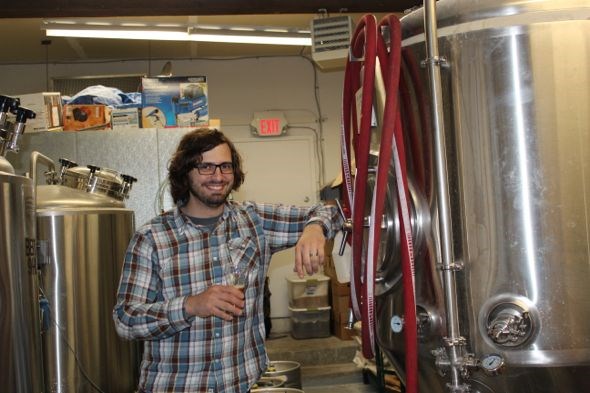 The Beer: Hopdemonium – A strong Indian Pale Ale weighing in heftily at 8% alcohol and 88 IBUs (International Bitterness Units).
This beer is made with Chinook, Cascade, and Centennial hops giving it a blended profile of floral, piney, and citrus flavours.  While some Indian Pale Ales pack an abrasive bitter punch, Hopdemonium is made with twice the malt of a standard beer, resulting in a smooth flavour and forgiving finish.
The Brewery:  Powell Street Brewing.
Powell Street opened its doors in December 2012 and brews three regular beers:  Hopdemonium IPA, Dive Bomb Porter, and Old Jalopy Pale Ale.  Due to their minuscule production capacity and high demand, they regularly sell out.   We chose to feature Hopdemonium, partly because they were sold out of everything else.
The People:  Husband and wife team David Bowkett and Nicole Stefanopoulos.
The Pairing:  David's advice is to drink it with "Spicy Thai food or a chocolate chip cookie, I love chocolate chip cookies."
The Locations:  Head to their tasting room at 1830 Powell Street to fill up your growler ($13.80) or sip a sleeve ($3.50)*.  Powell Street's brew can also be found at The Cascade Room, Alibi Room, and a selection of private liquor stores.
*At the moment, Hopdemonium is all sold out; it'll be back on tap in the tasting room on October 26th 2013.
Fun Fact: David brews by instinct, making tiny adjustments to improve his recipes batch by batch.  He says the ingredients are malt, hops, yeast and love.  Aww!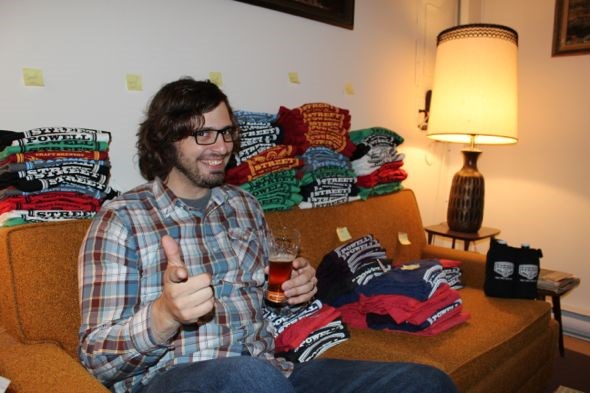 Learn more at powellbeer.com