Better question...what don't they deep fry at the PNE?  The cornucopia of food which the PNE offers is second to none, it will mess you up good.  The one strategic tip I'll offer is when you go to the PNE, go with a few people, this way you really can eat the minidonuts, a funnel cake, cotton candy, some fish and chips....etc...etc...etc....
My personal favourite this year was the deep fried oreos.  They're sort of like a donut or a fritter on the outside, and cookies and cream on the inside.  It's way better than I thought it would be but I don't know if I'm buying into their next creation...deep fried jelly beans?  Gimme a year to think about it....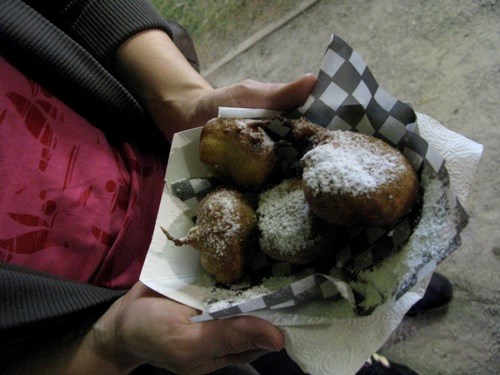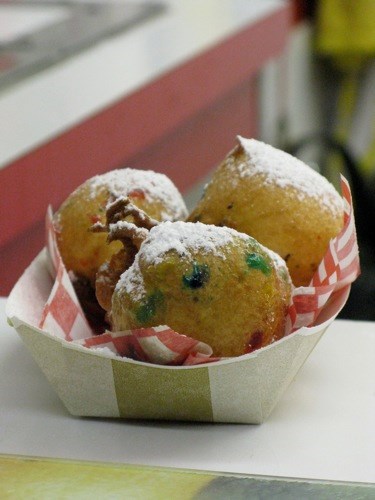 Here's the rest of the stuff that we ate...what's your favourite thing to eat at the PNE?