I was recently made aware of an awesome story brewing in the mountains of Pemberton. Produced out of local organic potatoes at one of only four artisan distilleries in all of BC, Schramm vodka is a high quality product of the hard work of three brothers, Tyler, Jonathan and Jake, who recently started up a company called Pemberton Distillery in that tiny little town just north of Whistler.
The Vancouver tie-ins abound as the Schramms are originally from West Van, the artwork on the bottle was created by Vancouver-based artist, Chris Ainslie, and of course you can get it at a handful of the finer liquor stores around town. Here's a LINK to their story on their site, and a video PIECE that you might have caught on Global News a couple weeks back.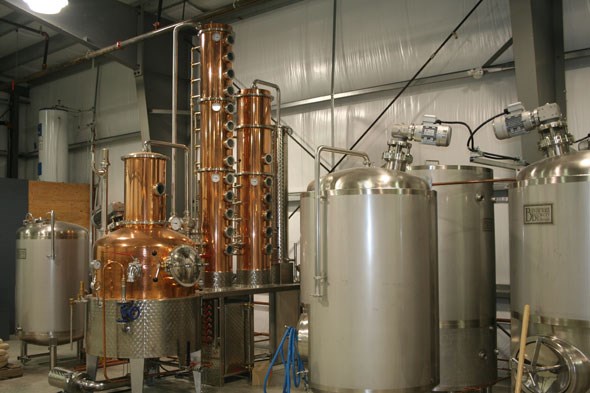 pemberton distillery's fancy german-crafted stills
The distillery was kind enough to provide us with a couple of bottles to sample and I don't drink so I've passed a bottle of this expertly crafted premium spirit on to V.I.A.er Jon Coleman who will be bringing you a report shortly. I could post a photo of the bottle that I'm keeping in my freezer for when company comes over but Jon's is going to have a much more interesting adventure, so stay tuned...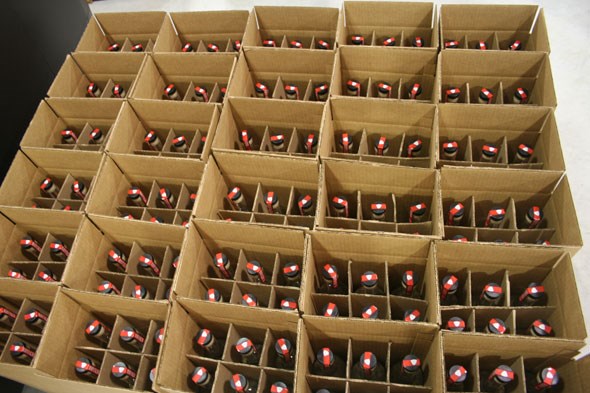 artisan crafted, this is not your average vodka
NOTE: I apologize for the halfassed pun in the first paragraph as vodka doesn't actually brew it distills! I promise to break out this pun again, at a more appropriate time, perhaps when we feature a local ale.