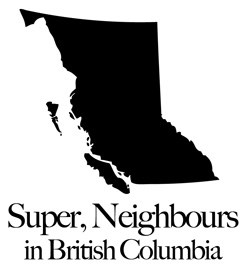 Welcome to the latest series of Super, Neighbours blog posts where we highlight incredible travel destinations in British Columbia!
Feast Tofino was back for it's fourth year and was bigger and better! Running throughout May, it featured "Stay and Dine" packages, as well as $29, $39 and $49 "Dine About" set price menus, special events, and celebrates "local, sustainable fisheries [and is a] collaboration between acclaimed local and regional guest chefs, restaurants, fishermen, foragers and farmers, all of whom celebrate in 'boat-to-table' food philosophy and great West Coast times..."
Throughout my series of posts I'm going to show you around...from travelling to Tofino, to the delicious food, fun activities you can try, places you can stay and people you can meet.
If you missed it, click here for: Part One - Getting There. Part Two - Where To Stay, Part Three - What To Do...and FINALLY, let's look at some delicious food in Part Four...
So the main reason for my trip was to experience some of the wonderful food events happening for the annual Feast Tofino festival, and my first stop, on my first night was the Beachside BBQ with RedCan Gourmet at Pacific Sands.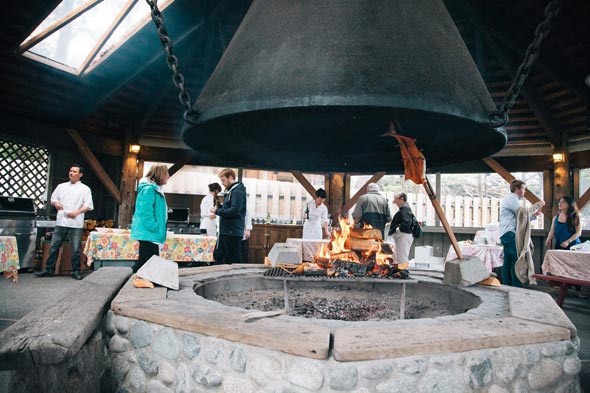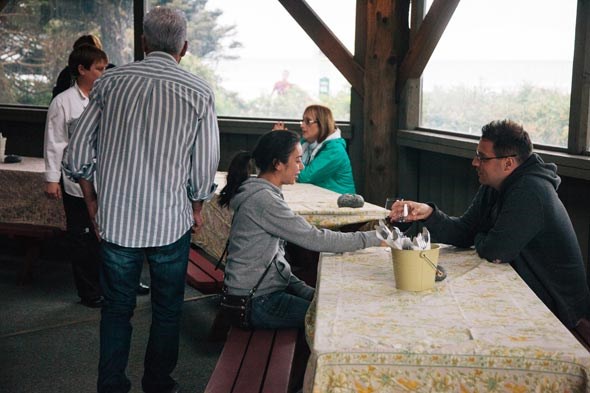 After a stroll on Cox Bay beach, I wandered up to the gazebo that sit on the Pacific Sands property to find salmon cooking over the fire, a HUGE selection of salads and a family style set up at the picnic tables all around.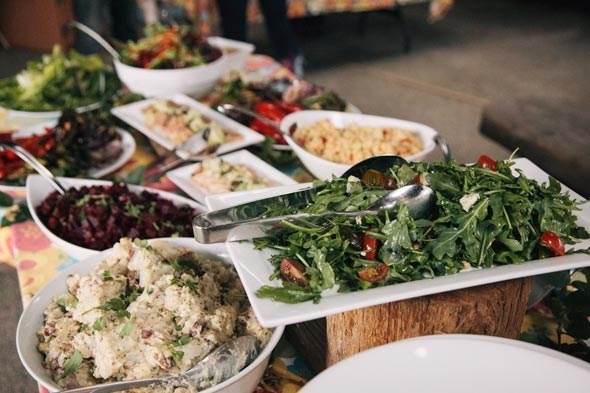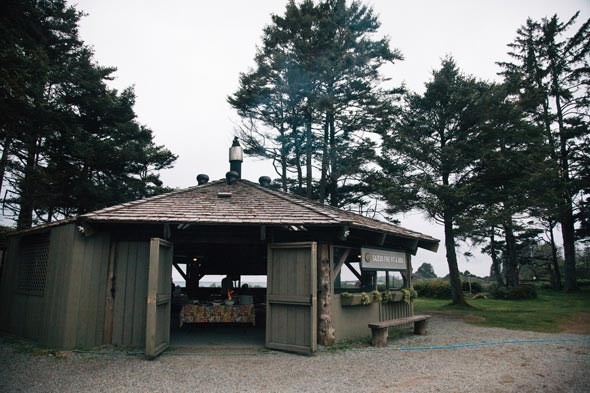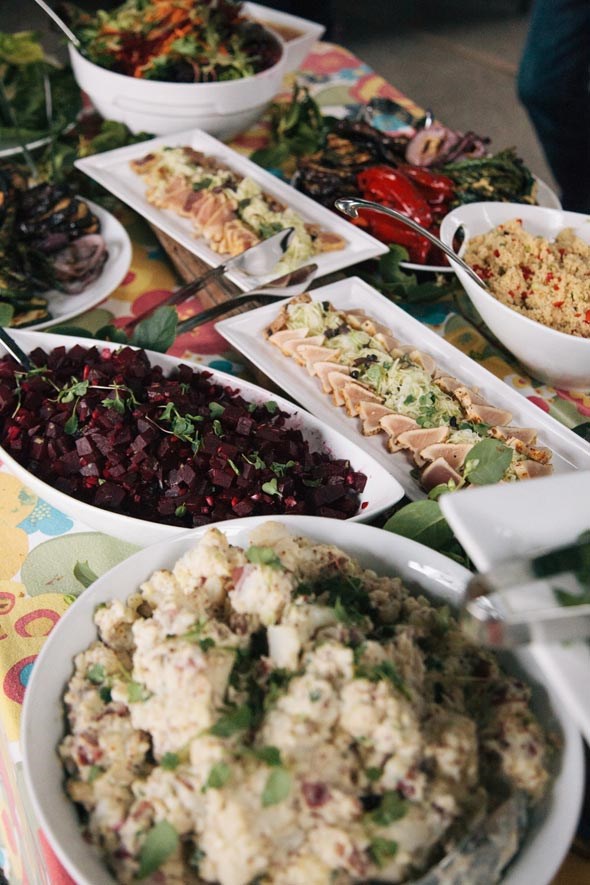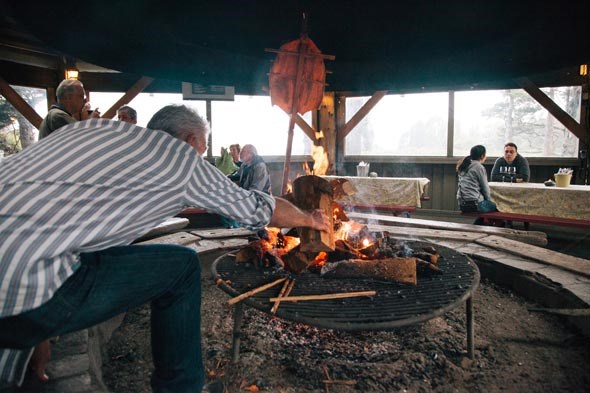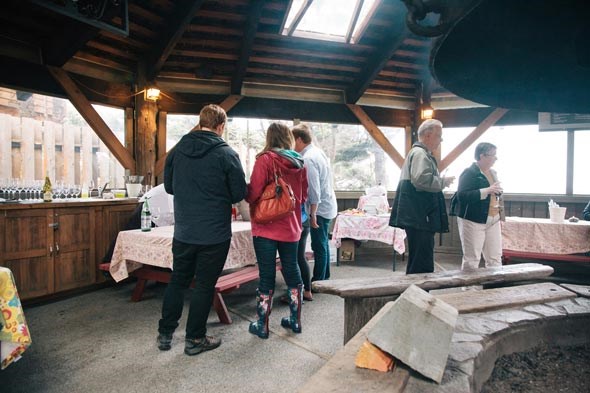 Chef Tim May of RedCan Gourmet was doing an incredible job feeding the hungry Feast-ers and everyone seemed to be enjoying themselves. The picnic table set up allowed for conversations with new friends between courses of salmon, sirloin, and then some incredible dessert selections.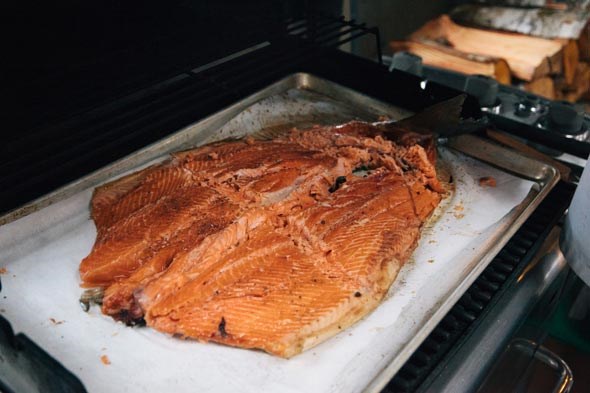 The salmon was cooked in the traditional First Nations fashion on the apparatus below; stretched wide over the open fire, the smell of campfire and cooking filled the room.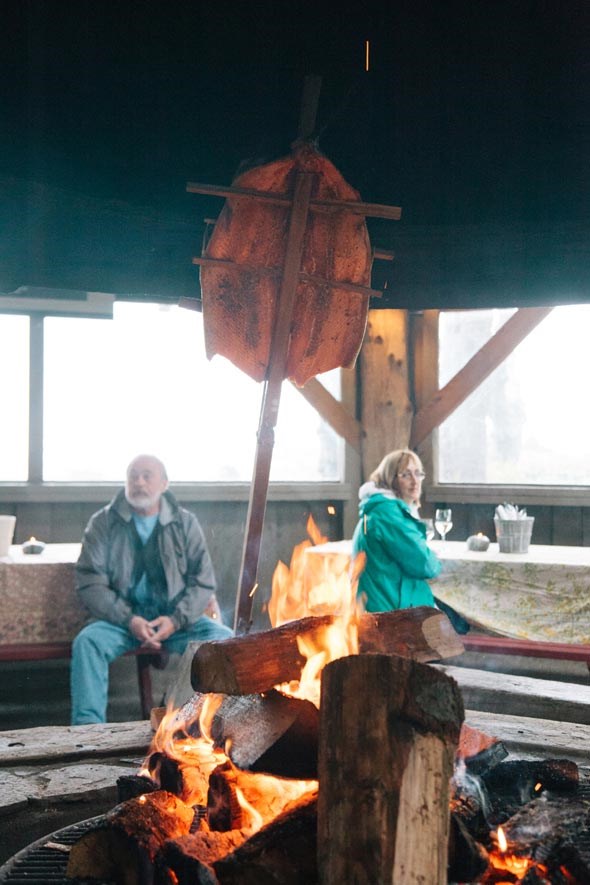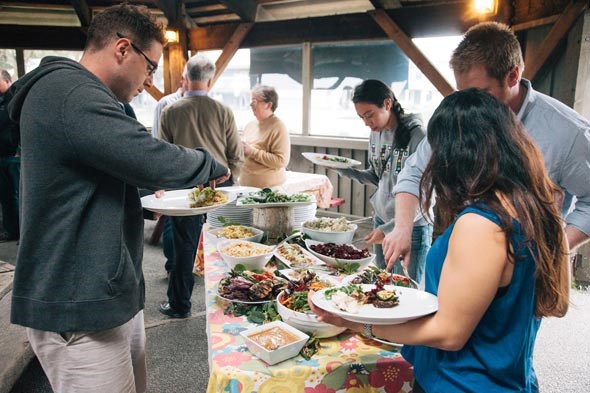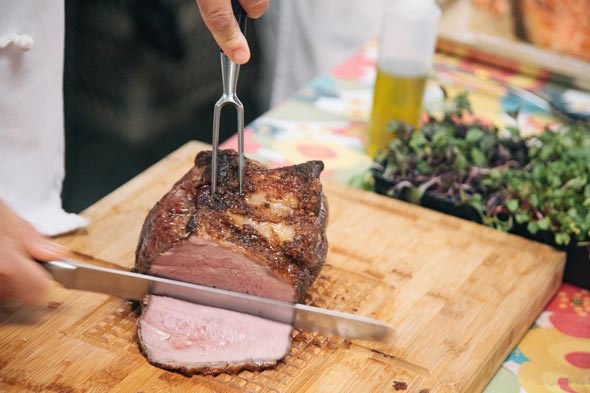 The gazebo has similar BBQ dinners, catered by Red Can Gourmet, every Wednesday and Saturday in July & August... more info on that here.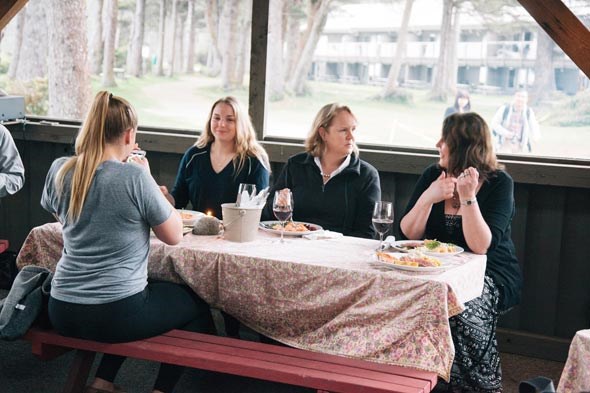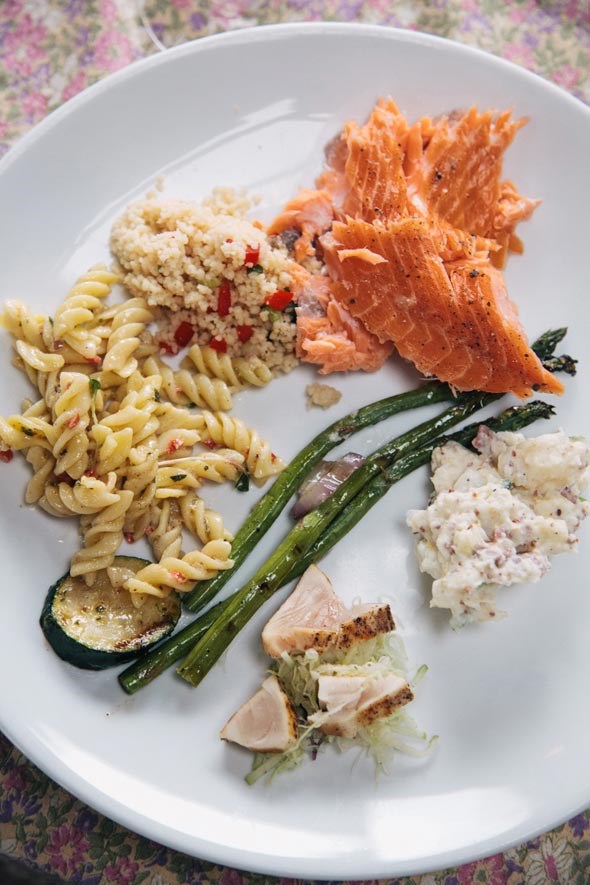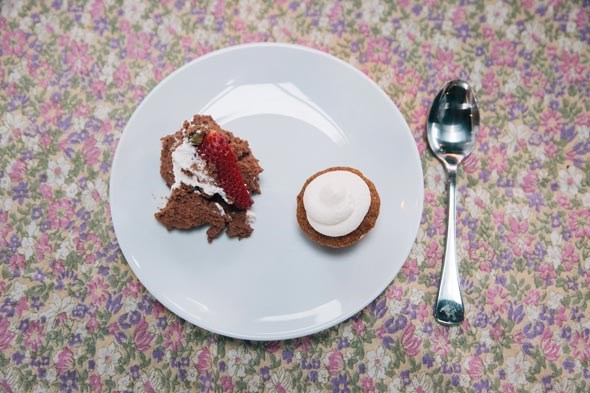 Thanks so much to Feast, RedCan Gourmet, and Pacific Sands for a delicious meal, that made me want to go camping immediately.
My next and final blog post will cover my other Feast event "Dine Up The Inlet"