While Trilogy dressed and packed up most of my fish for me to haul back on the plane, I left a 23 pound chinook salmon with them so that they could candy and pepper it for me! What this entails is cutting the fish into small strips, preparing it in a sweet brine and then crusting it with pepper before smoking it. This is the kind of delicious smoked salmon you'll find at all of the fancy local grocery stores in Vancouver, but the best tasting kind (BY FAR) is the kind that you've caught fresh yourself.
It took a few days for them to prepare it, and then this package below arrived on the doorstep of my home in The Village on False Creek! Of course my dog, Frankie, was quite curious.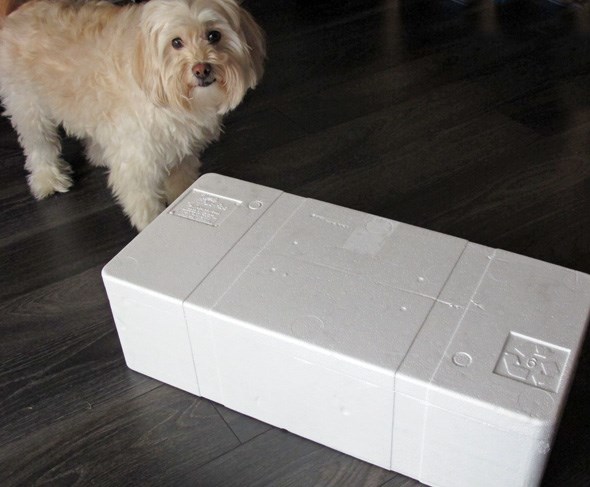 Did I mention that we caught so many crab that they wouldn't all fit into the large cooler I brought back with me on the plane? I meant to.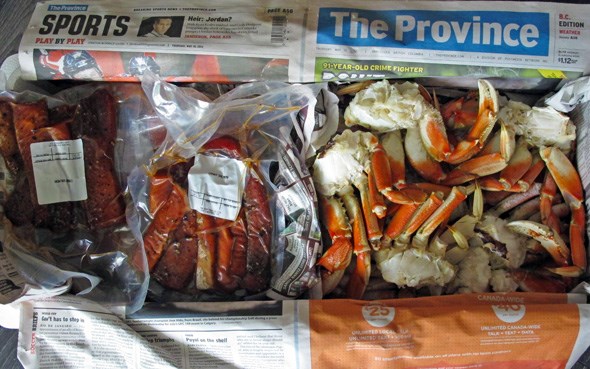 Amongst the crab were many packages of my candied salmon!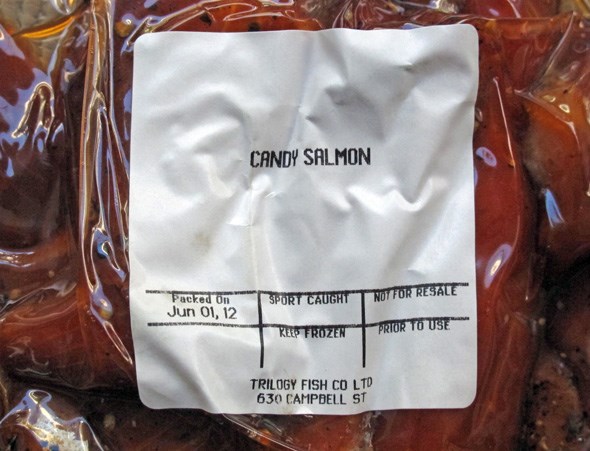 And here's what it looks like right before being devoured. I placed a few packages in the hands of friends and was told by more than one that it was the best smoked salmon they'd ever had. Of course I am biased because I caught the thing and to me it tasted like the best anything I'd ever eaten, so I made sure to ask my friends "No but seriously. If I didn't catch this, would it still be the best ever?". The consensus was that it was in fact the best ever, that while my catching it might have factored in just a tiny bit the fact that it was so fresh, and that Trilogy takes great care as a small operation, all factored in.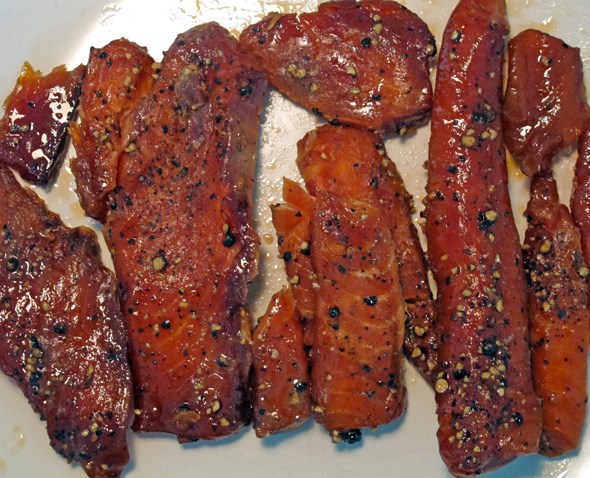 That's it for this recent trip to Tofino! As I firmly believe that Tofino is one of the most incredible places to visit in BC please don't be surprised when you see more travel features about this fabulous destination here in the future.