The Proof is a new feature where we ask creative people in Vancouver (who inspire me and the people around them) to share little glimpses into their day-to-day lives and their own inspirations -  which we then present to you in a contact sheet/proof.  First up is local DJ and photographer, and overall awesome person, Sincerely Hana.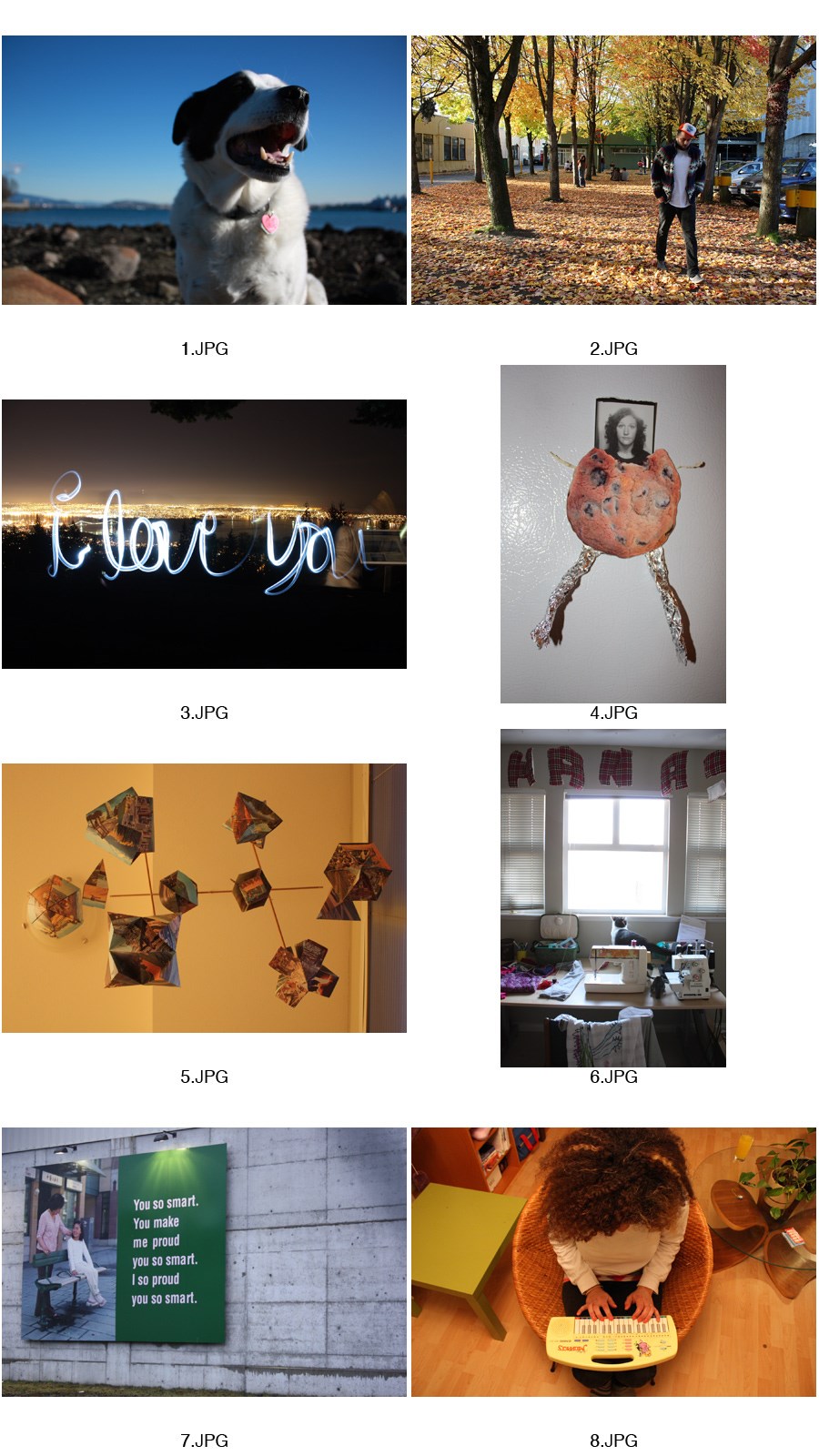 The Proof
1. this is my dog lenny, he lives in pemberton with my mom but likes to come to the big city on the weekends.
2. my bff...we go to granville island and eat everything often!
3.  the lookout on the way to cypress is a good place for holding hands and/or smooching. i have yet to do either there.
4.  lana has a cookie body, aluminum foil legs, and i'm still not sure what her arms are but she can be found on my fridge at all times.
5.  a friend made this mobile and i somehow convinced him to give it to me. he probably regrets that.
6. what goes on in my room, and my cat mathew. prefers being called "marf" and lies a lot.
7.  this amuses me big time so i always choose this detour.
8. sara plays the muppets theme (on the muppets keyboard that i've had since i was a kid and it was new) like nobody else!
The Questions
What neighborhood do you live in?
Strathcona...according to the flags on our street
What do you do and where?
I play songs at "Glory Days" at the Biltmore every Saturday night, "Blastramp" at the Bourbon once a month, and random things at random places once in a while.
Where can we find your work?
I have a photo blog at hereiham.blogspot.com and my website will be ready soooon sincerelyhana.com.
Thanks Hana! More photos on Hana's website -  hereiham.blogspot.com