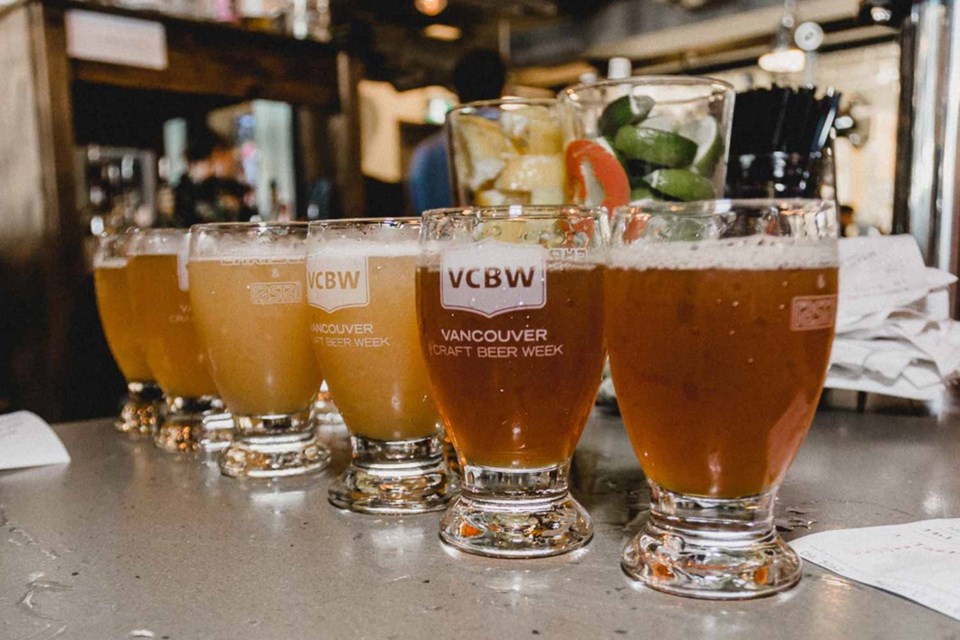 What's the best way to check out rad local music AND taste delicious local craft beer and cider this weekend? 
Vancouver Craft Beer Week
is going to bring you all this and so much more at it's closing, two-day festival event featuring 100+ breweries & cideries pouring over 300 types of delicious liquid gold.
One of the 10 best things to do & see in Vancouver this weekend, as picked by our city's #knowfun Selectors at
Do604
.
1) Vancouver Craft Beer Week
at various locations & VCBW Festival at the PNE Saturday June 3 & Sunday June 4
Food, music, and tons of delicious craft beer is the perfect way to start the weekend.

2) Music Waste, Art Waste, Comedy Waste
at various locations - all weekend
Whether you love music, art or comedy (maybe all three!!), these 3 events have everything your heart desires! Great music, intriguing art and hilarious comedy!

3) Humans Virtual Reality music video premiere
at Untitled Art Space - Friday June 2
You won't want to miss when Humans stir up some mad Virtual Reality action with their trippy electronic elements and catchy indie-pop hooks!
4) The Flatliners with The Dirty Nil
at Venue - Saturday June 3 Venue will be bumpin' when The Flatliners come and bang out impressively rockin' riffs! Don't miss out on their fierce energy and wicked performance.

5) Paco Osuna & MaRLo
at Celebrities Underground & Celebrities - Friday June 2 Depth, darkness and imagination will be swamping Celebrities Underground when Paco Osuna, one of techno's most prominent figures takes over the stage. And upstairs, Australian trance DJ MaRLo.

6) Silent Sinema Sunday: Nosferatu with live music by The Invincible Czars
at The Rio - Sunday June 4
The Invincible Czars will be blessing The Rio stage with a double bill featuring two classics of the silent era (Nosferatu and Dr. Jekyll & Mr Hyde) which will be screened alongside their own original score – performed live!

7) SHIFT Festival
at Firehall Arts Centre - Thursday June 1 - Saturday June 3 SHIFT your perspective and spend the weekend supporting Vancouver's most skilled and resonant performance creators as they follow their passions!

8) The Canada Show; The Complete History of Canada in One Hour
at Red Gate Revue Stage - Friday June 2
You know it's going to be an amusing history lesson when three comedic historians try to jam 15,000 years of Canadian history into just one hour! Come and learn more about Canada's history and have a good laugh while you're at it!

9) The Hunger Room
at PAL Studio Theatre - all weekend
Dive into loneliness, disconnection and violence when The Hunger Room transports you back to high school. Just beware, it's not all puppy love and sweet endings. 

10) Chasing Evel: The Robbie Knievel Story
at Imperial - Sunday June 4
Follow along with Robbie Knievel's personal pursuit of sobriety and the dedication of continuing his father's legacy. And see how far he went to keep his family name alive after it fell so far from grace.