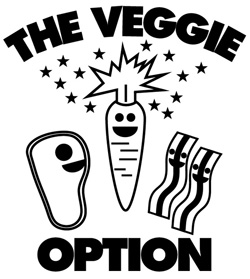 There are some really great vegetarian and vegan restaurants in Vancouver, and as a vegetarian, I love them. My meat loving friends, not so much.
As the veggie, a lot of times when eating out you have to suck it up and hope that there's more than a lame iceberg salad on the menu. If you're a meat eater, it may be annoying to worry about the vegetarian in the bunch. So, let myself and my carnivorous friends eat out for you!
With the veggie option, my hope is to give you a review of the meat free options available at restaurants around the city.  A meat lover will weigh in on their dishes as well. Then we can be happy and eat together in harmony, give peas a chance, blah blah nom nom.
Please note, I am a food enthusiast, not a trained chef. I also may have a drink or 4 while eating these meals. User discretion is advised.
Restaurant: Don Guacamole's Mexican Cuisine & Taqueria  http://www.donguacamoles.net/
Eaters: Stephanie, a fiery El Salvadorian pescatarian.
Jeff, a celiac raised on ethnic Portuguese food.
Aimee, meat eater and cat lover. Not to be confused with Alf.
Lana, a vegetarian who believes beer, nachos & friendship are the best gifts this holiday season.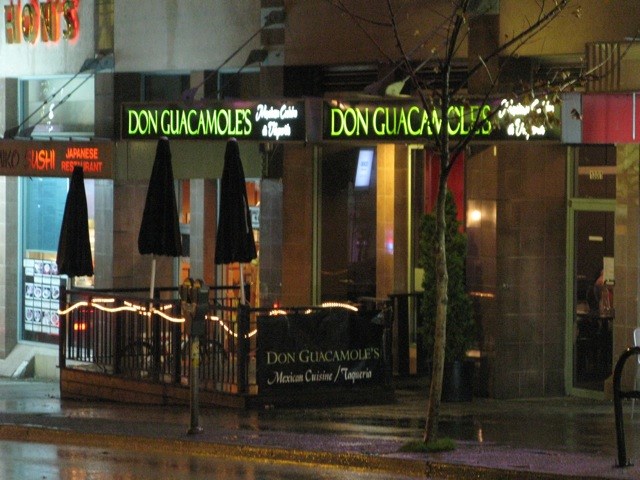 If you want authentic Mexican food, give Don Guacamole's a visit.  Though the latina in our group was skeptical by the 'honky' name, it's not tex mex or fusion, it's the real deal. They also boast quite the tequila selection.  Since the translation is 'Mr. Guacamole', perhaps give the guac a try, which is good for vegans alike.
The menu is very clear on the vegetarian options. Since they take a more traditional approach to most dishes, everything isn't drowned in cheese or sour cream, so if you were to remove them to make an option vegan, you won't be losing most of the entrée. For a lot of the menu items you customize your sauce (red, green, mole) and meat (pork, chicken, grilled steak, Mexican Chorizo, arrachera).
What we ate:
The complimentary chips and salsas are lovely while you wait.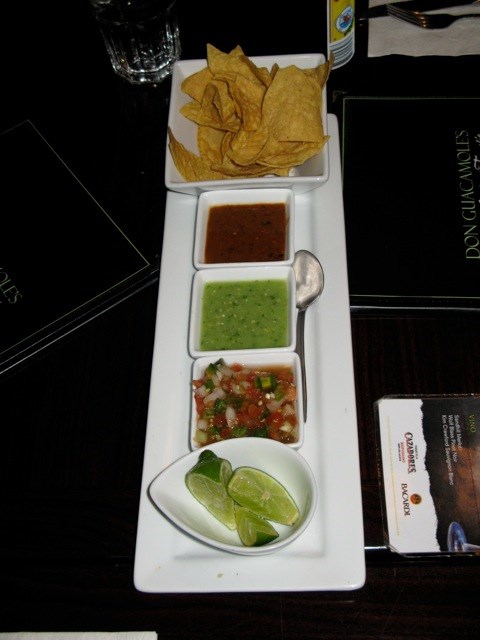 Aimee – Burrito with grilled steak and green sauce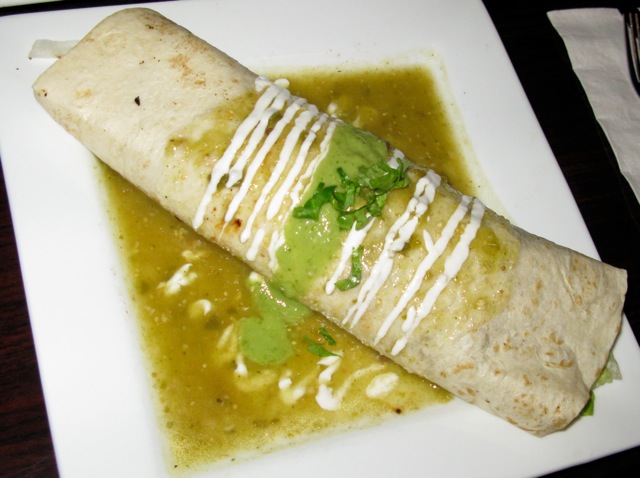 Lana – Nachos Nortenos (minus the Mexican chorizo) Tortilla chips with, refried beans, monterey cheese, red sauce, freshly made guacamole sauce, cream and jalapenos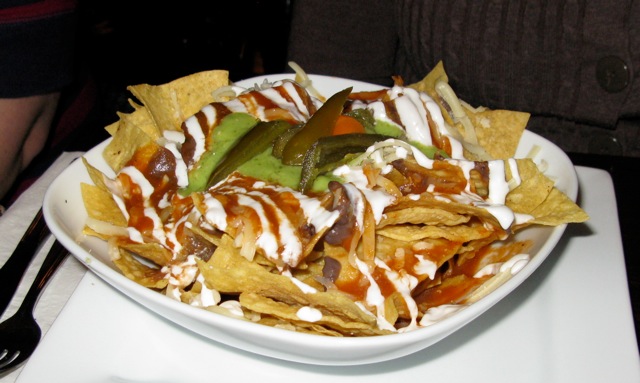 Jeff –Mulitas 2 corn tortillas with melted cheese and chicken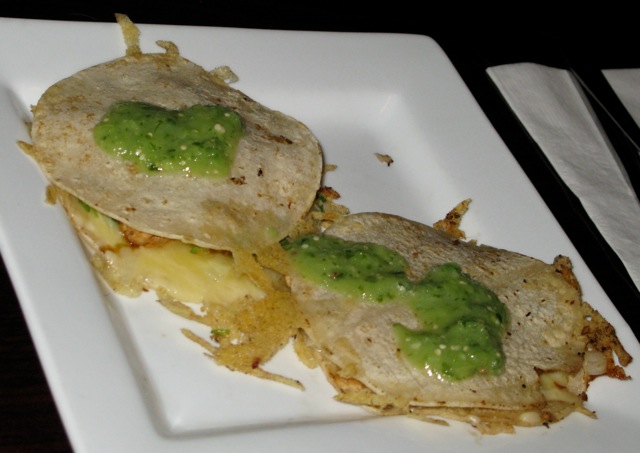 Stephanie – Veggie enchilada with green sauce sprinkled with feta, onions, accompanied with rice and refried beans.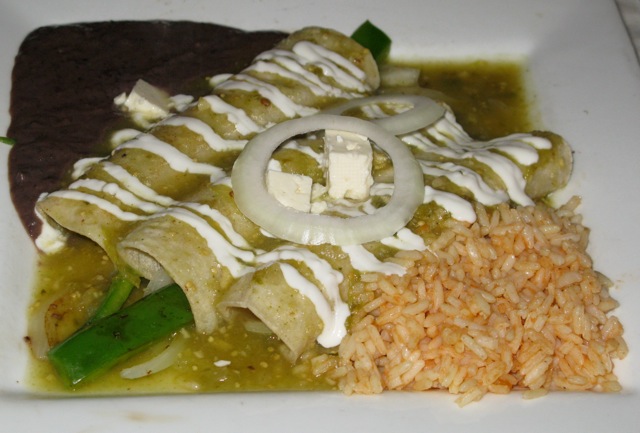 Meat Eater Mentions: Jeff: "My mulitas appeared small, but were surprisingly filling."
Amy: "My burrito was giant and full of flavour."
Veggie Verdict: Stephanie: "Delicious!"
Lana: "Fresh chips, flavourful beans, and a choice of salsas. These are nachos they way they should be done."
Expect to pay: around $15-20 for an entrée and a drink