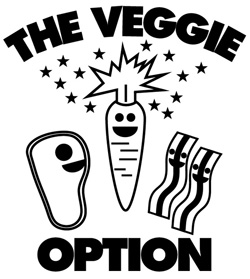 There are some really great vegetarian and vegan restaurants in Vancouver, and as a vegetarian, I love them. My meat loving friends, not so much.
As the veggie, a lot of times when eating out you have to suck it up and hope that there's more than a lame iceberg salad on the menu. If you're a meat eater, it may be annoying to worry about the vegetarian in the bunch. So, let myself and my carnivorous friends eat out for you!
With the veggie option, my hope is to give you a review of the meat free options available at restaurants around the city.  A meat lover will weigh in on their dishes as well. Then we can be happy and eat together in harmony, give peas a chance, blah blah nom nom.
Please note, I am a food enthusiast, not a trained chef. I also may have a drink or 4 while eating these meals. User discretion is advised.
Restaurant: Lucy's Eastside Diner 2708 Main Street www.lucyseastsidediner.com
Eaters: Bob, a lover of BBQ who is on a first name basis with his neighbourhood butcher
Lana, a vegetarian who may love Italian food more than people
Lizzy, a vegetarian born to a bacon loving Jew and roast adoring Canadian. She kisses boys who devour Alberta beef.
Since opening in October, Main Streeters can get their diner fare 24 hours a day at Lucy's.  With a 10 dollar burger, fries and a milkshake deal, it's a great place for a reasonably priced diner meal at any hour of the day. On their site they boast, "Vegetarians do not fear! We have many options for you here!" and it is true. Whether it be veggie bennies, sandwiches, chili or a portabello burger, they have diner food for veggies, and quite a selection. Though few vegan options are on the menu, some additional items can be altered.  The staff is very friendly, so don't be afraid to ask.
If you don't try a milkshake, you are a fool.
What we ate:
Shared: Veggie Poutine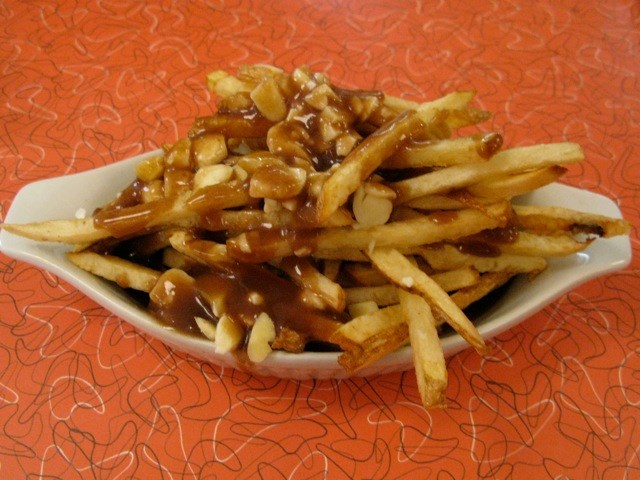 Lizzy: Veggie Benny with Spinach, Avocado & Tomato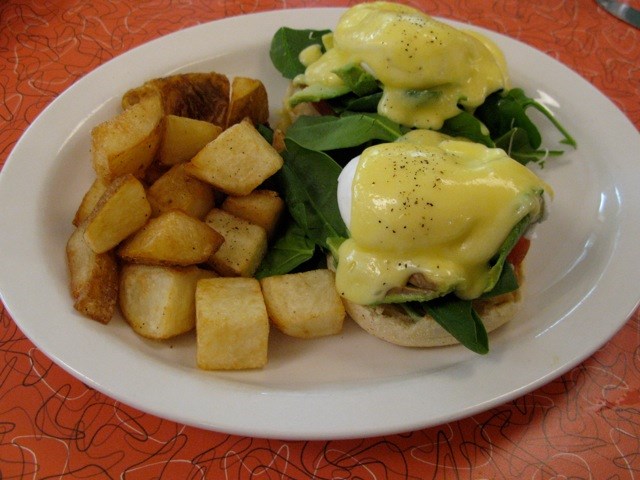 Lana: Macaroni & Cheese
Bob: Burger, fries & Oreo milkshake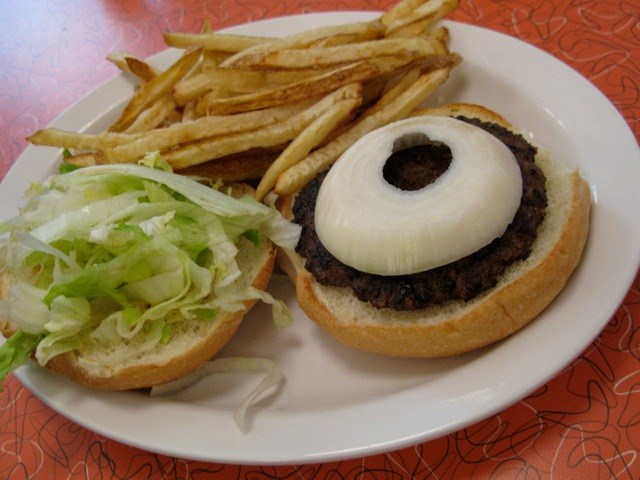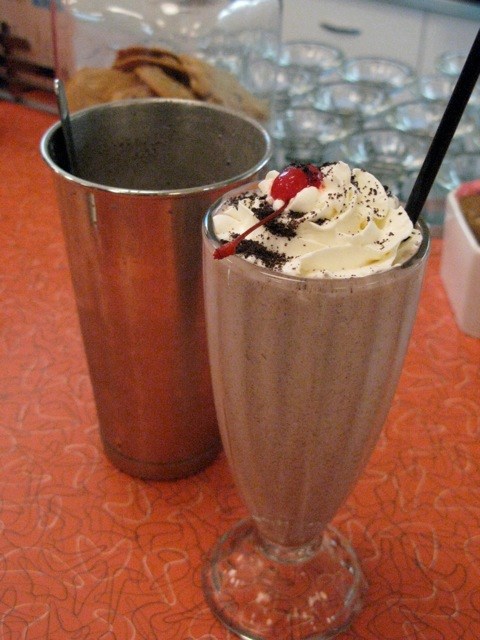 Meateater mentions: Bob, "Unbeatable value, really good burger, but let's be honest, the milkshake brought me back."
Veggie verdict:  Lizzy, "I may have a heart attack, in the best way. Breakfast for dinner always wins."
Lana, "That might be the cheesiest mac & cheese I have ever had. Perhaps next time instead of a side of poutine, a side salad would be better. Nah, I'll just wear a mumu."
Expect to pay: between $10 - 15 for an entrée and a drink