Despite its French-inspired name, it's all about scones at Creme de la Crumb, a tiny bakery tucked away on Granville Street between the Trees Cafe and a lingerie store, and across the street from the Canada Line station entrance.
The scone is a tenuous affair.  Like most things, the world is littered by mediocre versions (particularly on this side of the Atlantic), with a small minority left to balance out the baked good's reputation.  Unless one has high tea frequently, the scone is usually left as an afterthought, something you pick up at a chain cafe if one doesn't feel like a biscotti.
This, despite its alleged regal origins: the scone is purportedly named after the "Stone of Desitny," the Scottish coronation stone at the Abbey of Scone, stolen (and now returned) by the Brits and oblong in shape, with markings of chiselling on the top. (As with all items now in ubiquity, the Welsh, the Dutch and the Germans all lay claim to the biscuit as well).  Poems have been written about it: think of that when you bite into the next dry and chalky scone you purchase purely out of hunger pangs.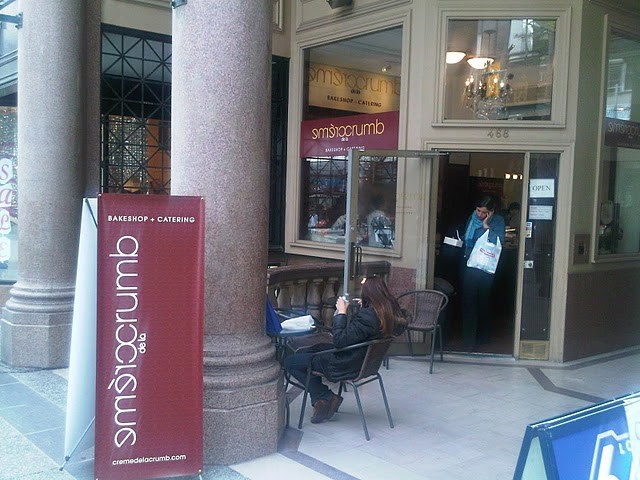 Joe - Vancouverslop.com