Executives from Canada's largest forestry company told a parliamentary committee Tuesday it has no current links with Asia Pulp and Paper (APP), a global forestry giant that controls operations across Indonesia and China.
The comments, made before the Standing Committee on Natural Resources as part of its investigation into Paper Excellence, didn't appear to satisfy some of the members of the committee.
NDP MP and natural resources critic Charlie Angus gave notice that he would be filing a motion to issue a summons for Paper Excellence owner Jackson Wijaya to appear before the committee and answer questions over the company's ownership structure and business relations.
"I think that the solution would be that Mr. Wijaya should come testify before the committee," added Bloc Québécois MP Mario Simard.
"And if he doesn't do that, well, we the elected officials and the media will be left with the same concerns — in other words, who is the true owner of Paper Excellence?"
One of the Paper Excellence executives present said owner Jackson Wijaya hadn't attended the meeting due to "extensive global business commitments."
Parliamentary probe follows international investigation
Government action to more closely scrutinize Paper Excellence came in late March after the publication of a months-long investigation conducted by the International Consortium of Investigative Journalists (ICIJ) — including media partners Glacier Media, the CBC, the Halifax Examiner, Le Monde and Radio France — into the company's overseas ties.
That investigation revealed a nexus of links between Paper Excellence and Asia Pulp and Paper, a forestry and paper conglomerate environmental groups allege has been responsible for widespread deforestation, human rights abuses and conflicts with Indigenous communities. Both companies say they are independent of one another.
With a headquarters listed in Richmond, B.C., Paper Excellence holds dozens of pulp and paper mills across Canada, the U.S., Brazil and France. In March, it closed its latest multi-billion-dollar acquisition of Resolute Forest Products, a deal that now gives the company control of over 22 million hectares of Canadian forests and makes Paper Excellence the largest forestry products company in North America.
Derek Nighbor, president and CEO of Forest Products Association of Canada (FPAC), cast doubt on the amount of land Paper Excellence manages in testimony before the committee Tuesday, even though his own organization confirmed the number to ICIJ media partners in February 2023.
Today, @FPAC_APFC's president backed Paper Excellence's claim questioning "media reports" the company manages more than 22 million ha of forestland.

His own organization gave us that number earlier this year👇 pic.twitter.com/1FzroOev5A

— Stefan Labbé (@StefanLabbe) May 31, 2023
Paper Excellence and APP linked as late as 2015, acknowledge executives
Jean-François Guillot, CEO of Paper Excellence's French operations and two mills in Canada, initially acknowledged Paper Excellence and APP — including the parent Sinar Mas Group run by Wijaya's father — were linked as late as 2020, but later said he misspoke and said ties ended in 2015.
Guillot cast a trove of leaked emails, reported on by ICIJ members and dated two years later, as normal communications between the company's French operations and APP as a potential client.
The contents of those emails, however, suggest few corporate barriers existed between Paper Excellence and APP at the time, with employees appearing to work together to guide an application to Chinese regulators during an attempted acquisition.
When asked to explain why Canada's Inter-corporate registry shows links between Sinar Mas and Paper Excellence, Guillot said the company had "tried to correct the error" for the last 10 years. Emails obtained through freedom of information laws show Paper Excellence first approached Statistics Canada to change the registry in 2021.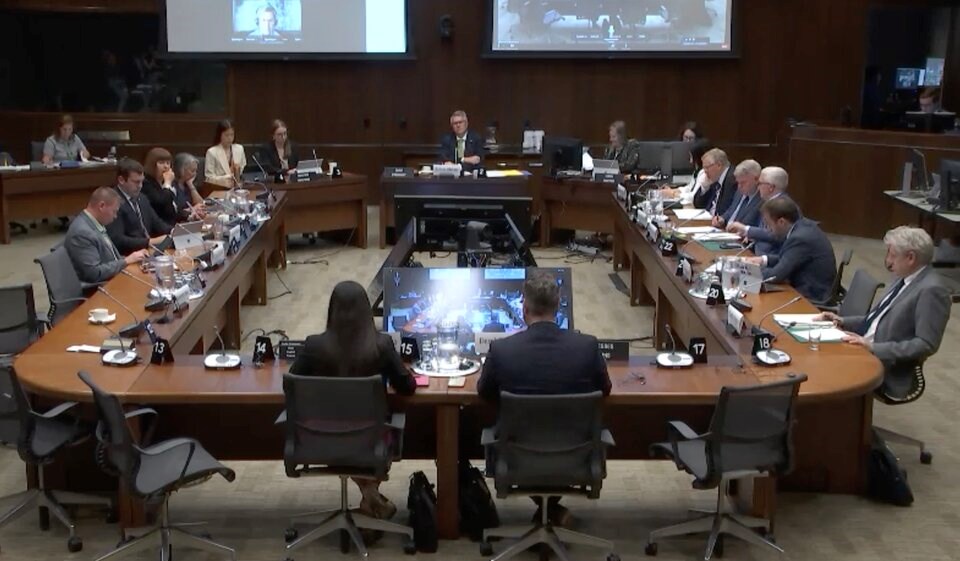 Glacier Media's investigation uncovered shipping records that show Paper Excellence has sold hundreds of thousands of tonnes of Canadian pulp to APP linked companies in what former employees described as "a feeder for the Chinese machine."
John Williams, non-executive chairman of the board for the Paper Excellence Group, testified that the company was not seeking to redirect Canadian pulp to feed Chinese and Indonesian mills.
"Do we have some agenda here to divert the product that we're selling into various markets into that Chinese market? That is absolutely not the case," he said.
When asked about US$1.25 billion in credit provided to Paper Excellence by the China Development Bank — a state-controlled lending institution — Williams said the company had repaid the loan by 2020 and that "no relationship with Chinese banks" currently exist.
Williams later added: "We can be as transparent as you need us to be."
Questions over jobs, 'foreign economic interference'
Some MPs asked Paper Excellence executives how their presence in Canada would provide jobs. Paper Excellence's chief operating officer Stu Gibson said the company employs more than 9,000 people across the country and is "deeply committed to responsible environmental stewardship."
"We're trying to find out about ownership," responded Angus, drawing attention back to questions over who controls the company.
Greenpeace Canada's Shane Moffat pointed to its own investigation released in October 2022, which relied on a vast pool of corporate filings to sketch out Paper Excellence's corporate ownership.
Moffat said a filing submitted to the U.S. Securities and Exchange Commission indicated Paper Excellence is owned by Jackson Wijaya, but that that name could mean one of three things: A) Jackson Wijaya; B) family members of Jackson Wijaya; or C) trusts partnerships or limited liability companies for the benefit of a series of individuals.
"Is he an owner we never see who lives in Shanghai or Jakarta, or is Jackson a code word for the financial interests of a family that owns a global logging empire?" Moffat said.
"I think the connection we've outlined to Sinar Mas in our investigation is undeniable."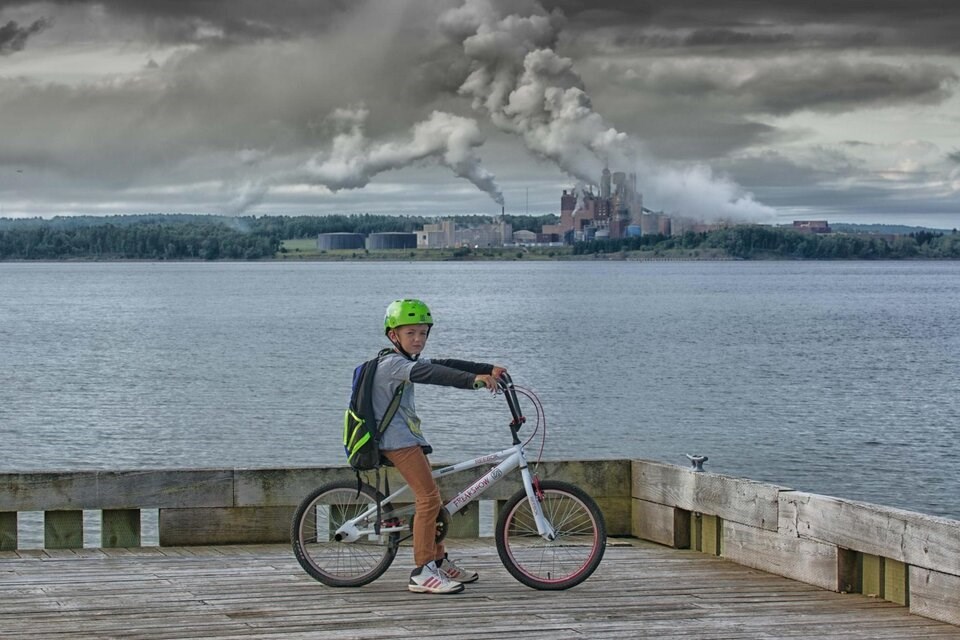 Christian Leuprecht, a professor at the Royal Military College of Canada, said it appears Paper Excellence "may have been and may still be in violation of Canadian law." He said he was concerned about who is behind the company and how fast it has expanded its share of the Canadian forestry industry.
"This case raises Canada's potential vulnerability to foreign economic interference and manipulation across a vast spectrum," Leuprecht said.
"If another business acquired 21 per cent of say the telecommunications media or airline business in Canada, and we had the sort of questions that we have here about financing and ownership structure, Canadians would be up in arms, especially in Quebec."
Conservative natural resource critic Shannon Stubbs said she would be putting forward a motion to call on Liberal MP François-Philippe Champagne, Minister of Innovation, Science and Industry, to answer questions before the committee on Paper Excellence's ownership structure and business relations.
Call for B.C. government investigation reaches minister
The parliamentary probe in Ottawa is expected to continue to hear from witnesses Friday. Meanwhile, a parallel effort to investigate Paper Excellence in British Columbia has been delayed after a technicality forced its proponents to reassess a motion to examine the company.
Earlier this month, president of the BC NDP warned members of a riding association their motion to investigate Paper Excellence would be ruled "out of order" because it didn't meet requirements laid out under the party's constitution.
Rick Turner, president of the Kamloops-North Thompson BC NDP Electoral District Association, said he spoke with Premier David Eby over the weekend, and requested a meeting with Forestry Minister Bruce Ralston.
"I think we're going to get a meeting with the minister," said Turner. "We're looking for an investigation.
"That's what we're going to do."