West Vancouver police spent two nights on the long weekend dealing with calls about fights, noise and drunk teens after crowds of hundreds gathered at Ambleside Beach over the long weekend.
The calls started Friday afternoon, when members of the public reported a group of several teens walking towards Park Royal Shopping Centre carrying what looked like a handgun. When police arrived, they found the 'weapon' was actually a water pistol, but one that bore a striking resemblance to a pink and white coloured Glock.
Teens told police the water gun was being used as part of a grad game. "They were extremely apologetic," said Const. Nicole Braithwaite, spokesperson for the West Vancouver Police. "They realized maybe it's not a good thing to be walking around with replica firearms."
The call was the second in just a few days about the distinctive pink and white water guns, said Braithwaite.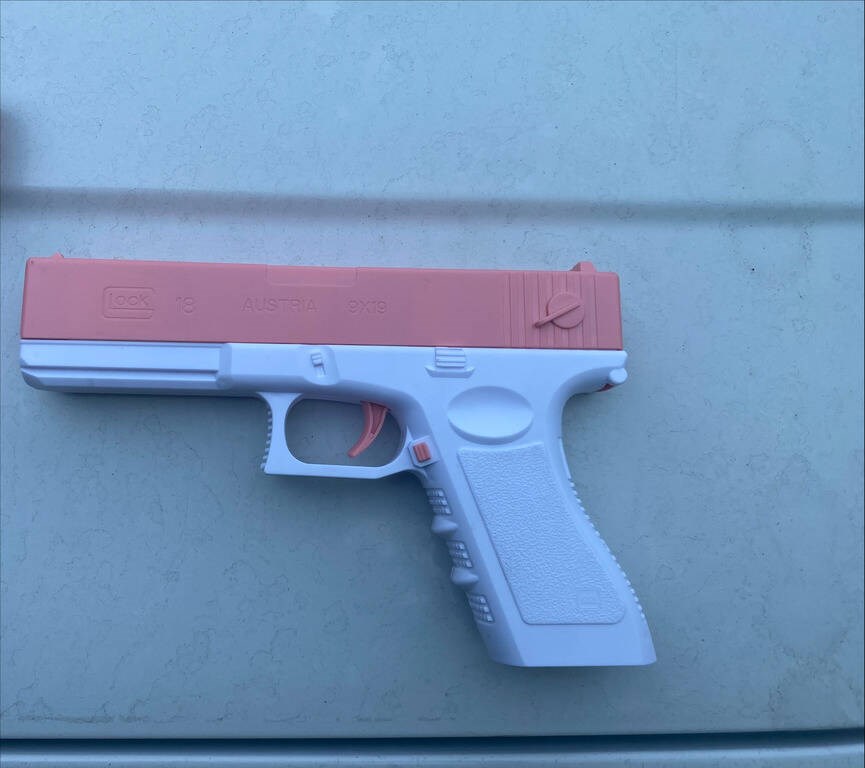 A few hours later, around 10 p.m., police received reports of about 100 youth gathering around two beach fires – which are banned throughout Metro Vancouver – at Ambleside. Police attended and the teens extinguished the fires, said Braithwaite.
The next night, however, long weekend partiers were back, with about 500 teens gathering at the park.
Police received numerous calls about youth fighting near the skate park, said Braithwaite.
Earlier in the evening, the public also reported unruly teens taking over the playground area and pushing out younger kids. "They were yelling and swearing and using playground equipment that other children were trying to use," said Braithwaite.
Most of the teens dispersed when police showed up.
Braithwaite said given the early start to summer, the public can expect to see more officers patrolling local parks and beaches on both foot and e-bikes.
Just prior to the long weekend, fire crews in West Vancouver doused four beach fires in two days – including two in the same location.
Often people will walk down to the beach and see a firepit and figure it's a good place for them to light a fire, said Jeremy Duncan, assistant chief of West Vancouver Fire and Rescue.
While small campfires are still allowed in some parts of the province, "they're not allowed in Greater Vancouver," he said.