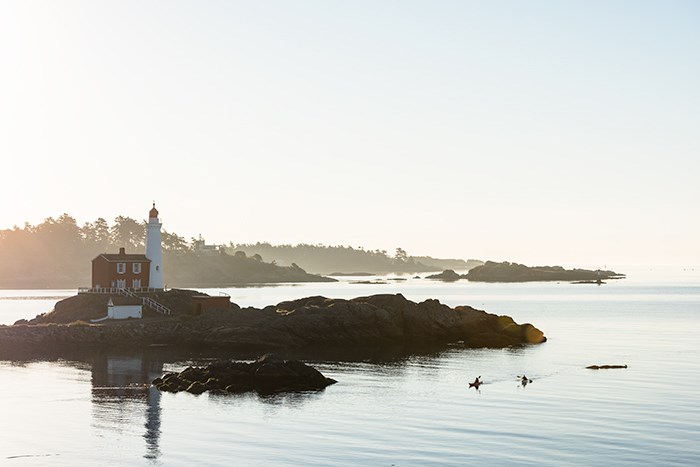 For all its beauty and history, Vancouverites often take Victoria for granted when it comes to being a desirable destination. Maybe it's because we feel like we've seen it all, or maybe it's just because we've eaten enough ferry food for a lifetime. Whatever the case, we still think there's plenty to be discovered, especially if you're willing to take a step back in time.
Victoria's Fort Rodd Hill and Fisgard Lighthouse National Historic Site are brimming with enough unique activities, historical secrets, and weekend adventures to make you rethink just what it means to spend a day on the island. Admission is also free as part of Canada 150! Here are just a few things to do while you're there:
1. Paddle the Waterways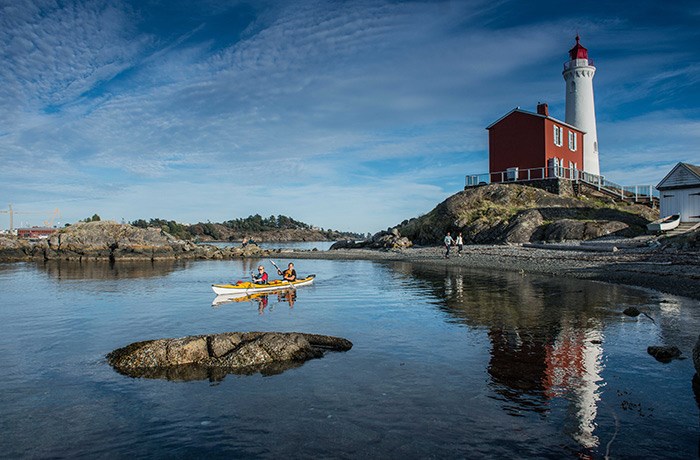 Spend a leisurely day paddling the calms waters of Victoria Harbour, the Gorge, and Cole Island. Victoria's waterways offers a heritage rich paddling route that will take you from downtown Victoria all the way to the beach of Fort Rodd Hill and Fisgard Lighthouse National Historic Site. People have been traveling these waters since time immemorial and it's fantastic way to see Victoria from an entirely new perspective. Keep an eye out for the ocean dwelling animals and birds that call Fort Rodd Hill their home!
2. Spend the Night in a 19th-Century Artillery Fort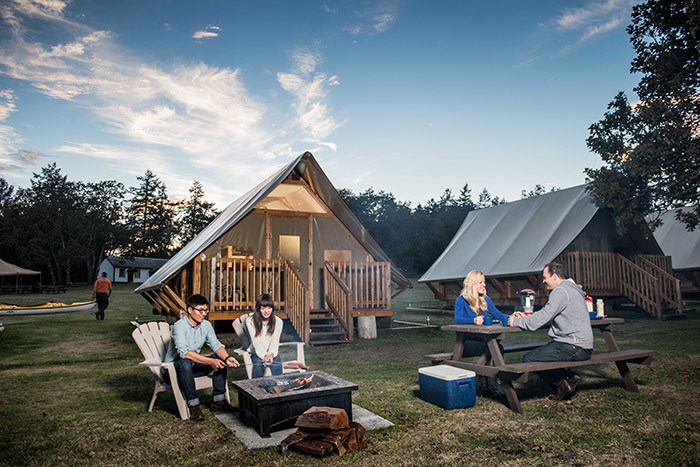 Staying overnight at Fort Rodd Hill and Fisgard Lighthouse National Historic Site is like stepping back into the lives of soldiers and their families from a century ago. It's a really unique opportunity for visitors to enjoy the site at night and see what life in the fort would have really been like. Fortunately, you'll be able to experience the past with the comforts of modern life. The oTENTik tents, (exclusive to Parks Canada), offer a unique blend of homey comfort and a taste of outdoor adventure.
3. Learn About Canada's Answer to Rosie the Riveter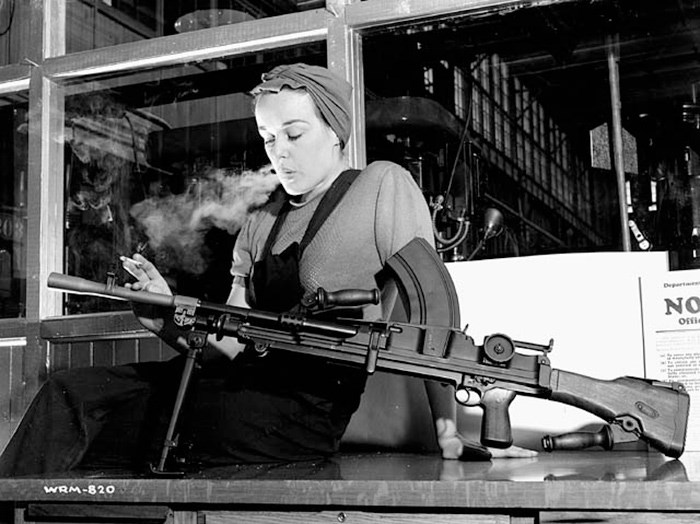 The "You can do it" poster is known by people of all generations, but did you know that Ronnie the Bren Gun Girl represented the nearly one million Canadian women who worked in the manufacturing plants that produced munitions and materiel during World War II? On June 17-18, Fort Rodd Hill and Fisgard Lighthouse NHS will celebrate Women on the Home Front. Discover how women of the Second World War contributed to our victory by joining costumed re-enactors and Parks Canada staff during this two-day event at Fort Rodd Hill National Historic Site.
4. Learn About Canada's Rarest and Oldest Plants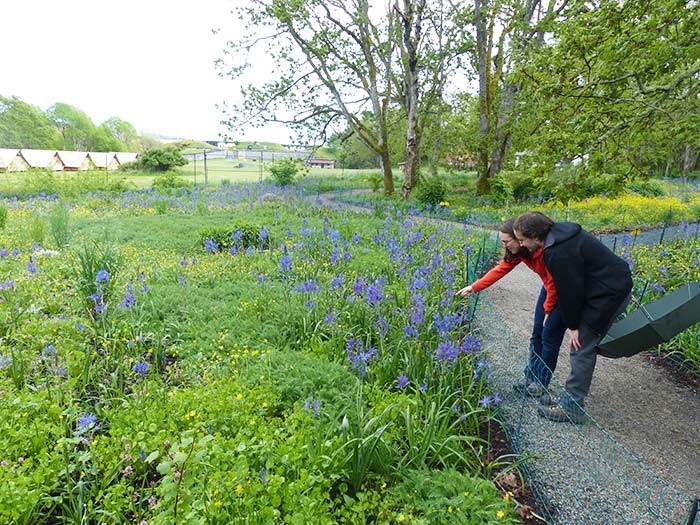 Victoria is home to one of the rarest ecosystems in Canada; a delicate landscape once cultivated by the Lekwungen people, who grew camas lilies for their edible bulbs. Take a tour with a naturalist to learn the historical and ecological significance of these plants and garner some tips on how to grow rare wildflowers and attract bees and butterflies to your own home garden.
5. Learn About the Secrets of Victoria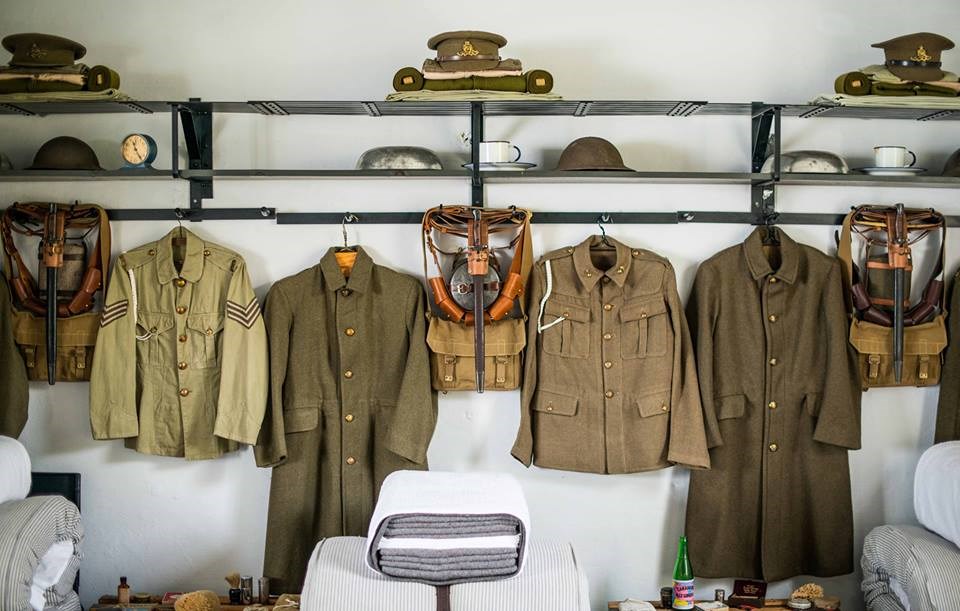 If the walls of Fort Rodd Hill and Fisgard Lighthouse NHS could talk they might tell you about the American spy who lurked around the site's dark woods to take notes on the top secret wartime preparations going on inside the fort. Maybe they'd reveal that it was a young Victorian woman who ran Fisgard Lighthouse with her aunt over 100 years ago. Fortunately, the walls don't talk (that would be too weird), but the Fort and Lighthouse do offer audio tours that dive into the historic site's unique and rather peculiar history. Listen and linger at your own pace, just make sure to look to the west as the sun begins to set, you definitely won't want to miss that.
For more information, visit Fort Rodd Hill and Fisgard Lighthouse National Historic Sites online.