I showed you THESE photos of my tour of the new Canada Line Skytrain last week, below is a time lapse video of the entire trip from Waterfront Station to YVR! It's sped up 900%, the ride actually takes about 27 minutes.
Fast forward to 1:30 if you just want to see the part where the train pops out of the tunnel.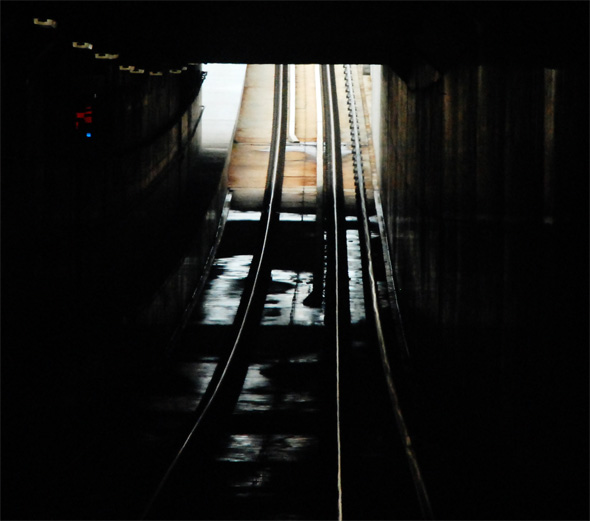 Once again, big thanks to Translink and Jhenifer Pabillano of the Buzzer Blog for the tour!