An island lies between Vancouver and Richmond under the Knight Street Bridge that many people probably don't know is part of Richmond, nor have they visited it.
The only entry to the island is from Knight Street. Once you get off the bridge, you enter an industrial zone with sand factories, steel companies and auto wreckers lining the dusty roads where trucks come and go, blocking the river view.
How was Mitchell Island turned into the industrial zone we see today?
According to the City of Richmond, Mitchell Island was originally an agricultural region and was believed to be zoned industrial when the first zoning bylaws were enacted in the 1950s.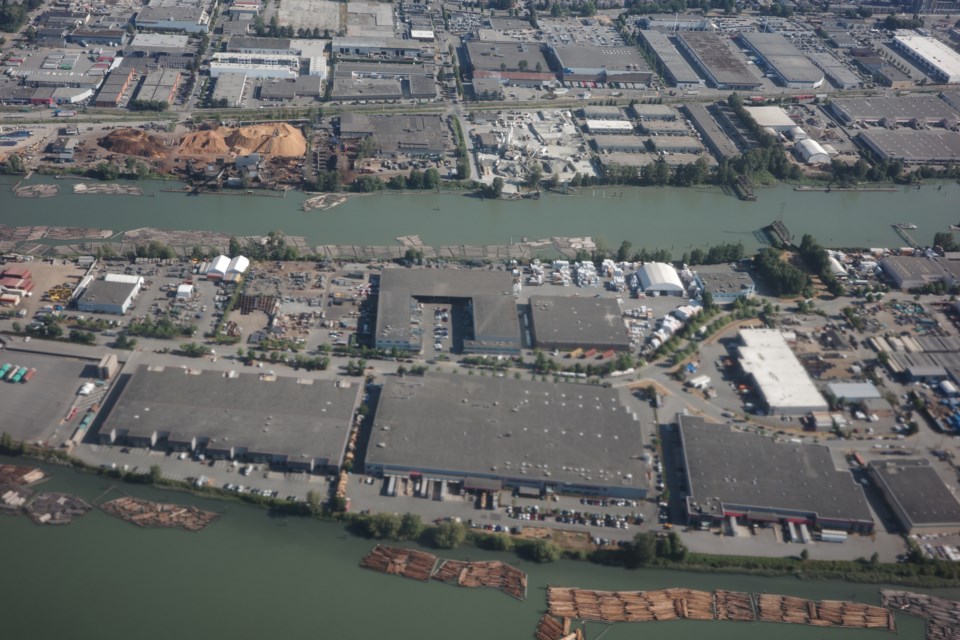 "It was identified as an industrial area in the city's first Official Community Plan in 1986," said the city spokesperson Clay Adams.
"Why it shifted from agriculture to industry is unclear. Perhaps its location as an island made it an appealing home for businesses such as auto wreckers and metal recycling companies."
Although some heavy industrial companies have closed or relocated, replaced by light industrial and commercial operations overtime, it is still a predominantly heavy industrial area.
Terminal Forest Products is a major business on Mitchell Island as are concrete manufacturers Lafarge Canada and Ocean Concrete.
Named after Richmond pioneer
Mitchell Island is named after Richmond pioneer Alexander Mitchell. It was once three separate islands – Eburne Island (at the west end), Twigg Island (in the middle) and Mitchell Island (to the east).
"The gaps between these islands were filled over time to create a single island (Mitchell). Eburne Island was joined to Twigg Island in 1922, which was then connected via fill to Mitchell in 1926," said Adams.
At one point, the island was connected to Vancouver and Richmond via the Fraser Street Bridge, also known as the Twigg Island Bridge. Built in 1894, it was a swing bridge that rotated to allow marine traffic to pass along the north arm of the Fraser River.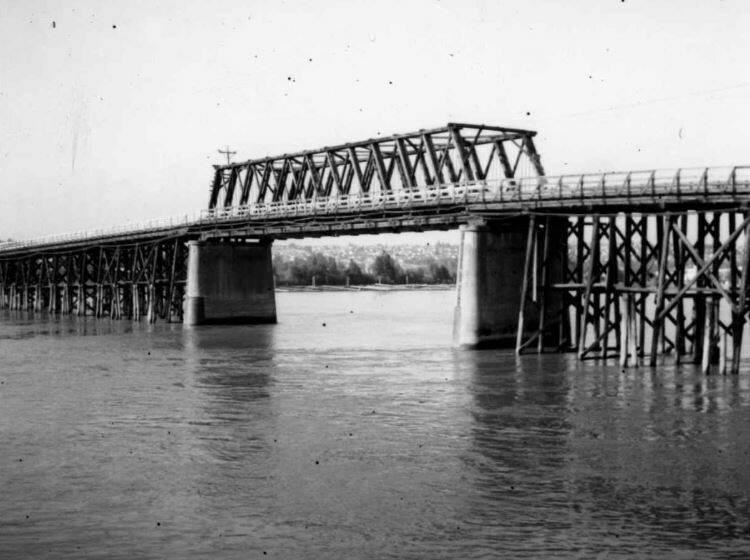 It was removed and replaced in 1974 when the higher, more modern Knight Street Bridge opened.
Although nothing significant of the Fraser Street Bridge remains today other than photos, the two end foundations of an abandoned CP Rail bridge that once connected Vancouver and the island are still there, now used as a base for power lines across the river.
"It appears to have been decommissioned 25 to 30 years ago. It was a swing span but the central swing component has long since gone," said Adams.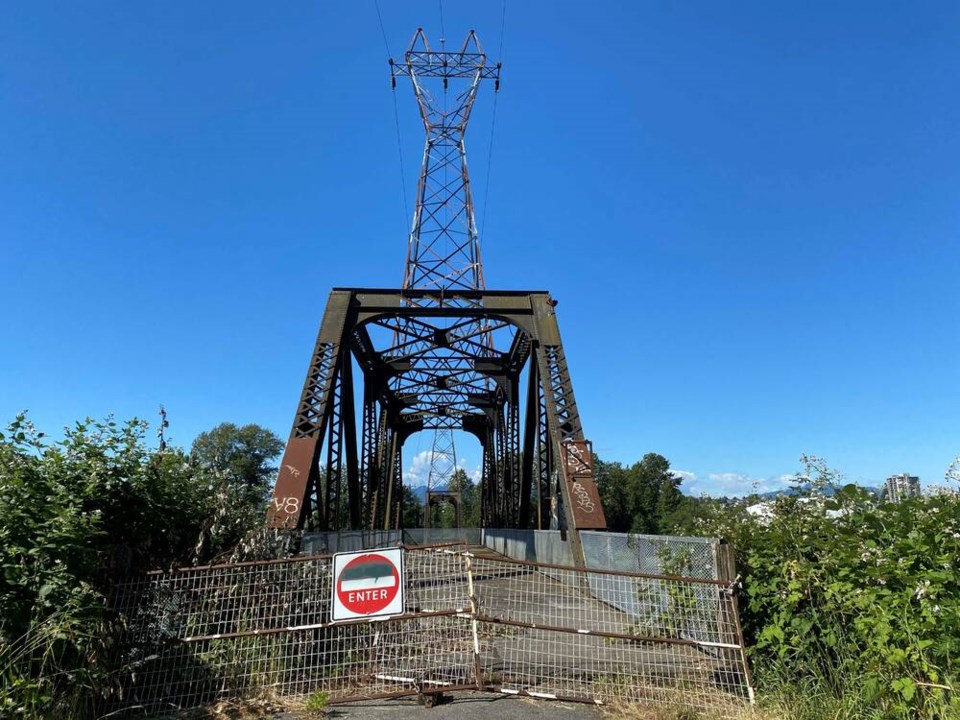 More businesses move in
With some of the heavy industry gone, Mitchell Island is now also home to a few private recreation facilities, such as a badminton club, an indoor beach and a basketball court. There's even a child care centre on the island.
However, because there's a limited number of businesses and no public transit, it's hard for the existing businesses to attract more customers.
In fact, the three restaurants that operated on the island before the pandemic are now down to one.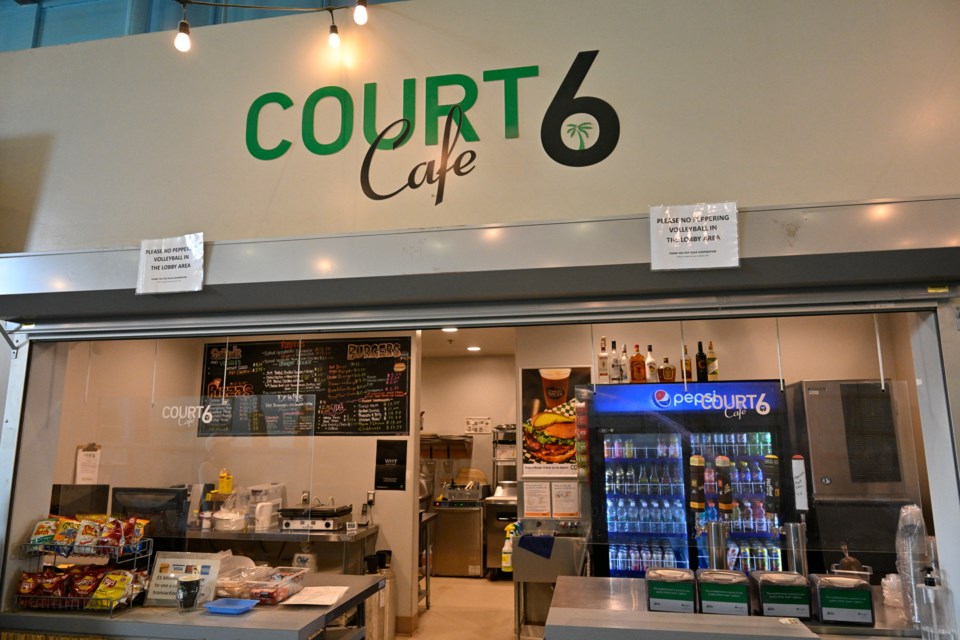 Environment is another key issue with the island.
A feasibility study was carried out by the city in 2019 to identify ways to enhance the storm water infrastructure and reduce the risk of flooding which has been challenging due to the island's geography and history.
"We have also worked with local businesses to support wildlife habitats and create safe environments for pollinators such as bees and re-introduce the bat population to parts of the island," said Adams.