About a year and a half ago, when this site was in it's infancy and about 10 people checked it out each week, SR put out a call for an EXPO 86 scavenger hunt. I think we got one entry, which doesn't sound all that great but if you do the math that's actually 10% of our readership, which is actually super good.
Now that we get a lot more people looking at the site I'm going to make a call for another EXPO 86 scavenger hunt, the exact same as SR's, even with an updated photo of the bench he shot last year: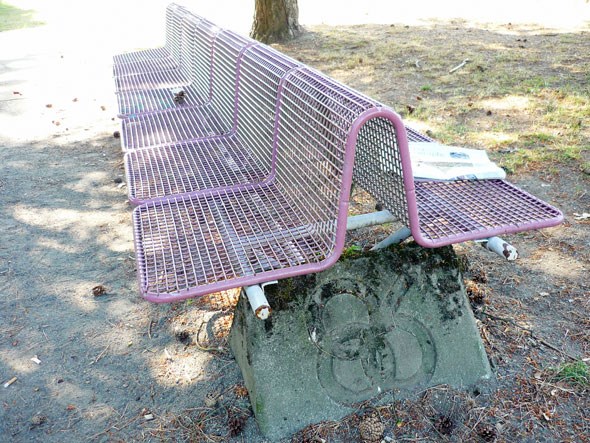 THE CHALLENGE:
Remember the furniture and buildings from Expo 86? It's impossible to miss this stuff, usually made of metal mesh (that makes your thighs look like waffles) and metal tubing. This stuff is everywhere, scattered around the city, and all over the province.
SO… Here's the challenge: go out and find chairs, props, old souvenir stands, anything from Expo, and take a picture, then send it on over to me at contact@vancouverisawesome.com and I'll post it on the blog.
It's our history!