Most of BC's ghost towns are company towns. Where a business pays its employees, but also builds the infrastructure around them: housing, recreation, food, gear, everything. Our post-colonial history is in boomtowns and company towns, and you don't have to get too far out of Vancouver to find them.
If you've been to White Pine Beach, or up to Buntzen Lake, you've passed it. A few empty homes, then a few more just off Ioco Road. The ghost town of Ioco, the name an abbreviated form of Imperial Oil Company, sits across the Burrard Inlet from Port Moody.
Originally, workers lived in a shanty town. Or they commuted, riding a small ferry or walking the long, narrow, rail spur bridge that crossed the inlet. But by the early 1920s, the site was starting to build up. Ioco held 83 homes, 2 churches, a community hall, a lawn bowling green, a baseball diamond, tennis courts, and a horseshoe pitch. A grocery store/cafeteria was built, aptly named "The Groceteria," which has always been funny to me.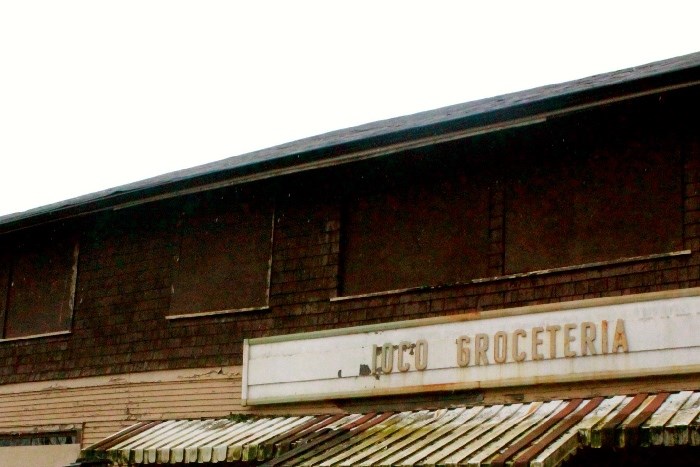 For two decades, the refinery flourished. But the Second World War pulled apart any loose threads they had. With employees being conscripted, energy sanctions, and supplies no longer guaranteed, Imperial Oil didn't want to be a landlord anymore. People started moving on, homes were dismantled to be built again somewhere else. The war made the world feel a lot smaller.
No longer a landlord, the Ioco Sub-Station Refinery continued, and was eventually rebuilt in 1952 to process 25000 barrels of crude oil per day. But the town never grew back. Now, while walking through, you can brush against the foundation of a home, only to have the concrete shift with the rumbling of a passing gas truck.
The Groceteria served its last meal in 1975. All indicators that a town existed rest in the foundations and remaining 15 buildings. Stitched together by rusted street signs and overgrown trees.
I like to call Ioco the only ghost town that gets its grass cut. The city of Port Moody has put so much work into making what's left of this space matter—they even host "Ioco Ghost Towns Day," the first Sunday of every October. The Groceteria, although fenced, still stands. All of the homes are boarded, the roofs occasionally maintained. Shells litter the streets, where they've been dropped by passing birds. One home, sits on stilts, its back half jutting into a ravine.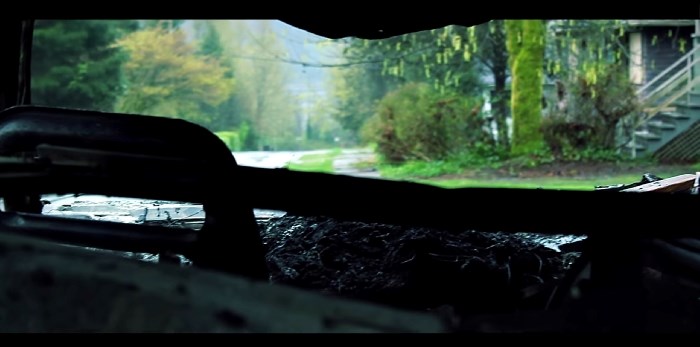 Ioco is worth going to, some personal highlights over the years include: sourcing my Hey Mickey single from a dumped juke box. Finding a still-smouldering, slightly aflame van (no, really). And going into one of the home's basements—to find an alphabet chalked onto the wall. It only took Ioco 20 years to build up and build down. But for 20 years: it was home.
Seeing a ghost town you can commute to downtown from, on a community shuttle bus route, it all feels surreal. Families still live in two of the original homes (one is for sale right now). The gas trucks still drive in and out each day.
A once bustling company town, now host to people playing fetch with their dogs on the lawn bowling green. Discarded beer cans. Or people posing models for their shabby-chic blogs. All of these things surrounded by a community that never really started.
You can find more historic photos of Ioco here.