This is yet another beautifully preserved apartment building in South Granville, complete with parapets and unique arched doorways.

The Roxborough, at 1595 W 15th Ave, is also known as the Brambly Apartments, and "was built in 1928 by contractors Baynes and Horie, and designed by Archibald Campbell Hope," according to the Vancouver Heritage Foundation.
"It was built with 14 units, and was the first to be built in this streetscape of three-storey walk-up apartments, typical for the area."
Take a look at what has stayed the same with these images from 1928 and 2020.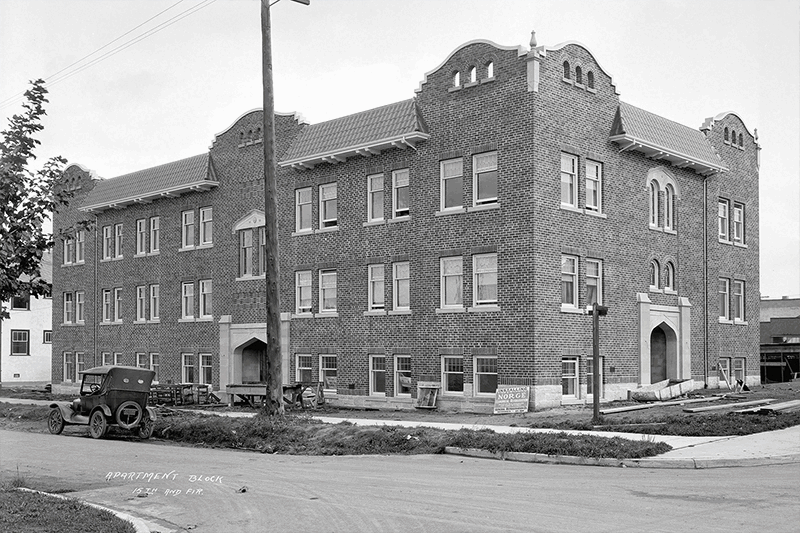 John Bentley is an architectural photographer who has photographed the inside and outside of thousands of buildings around Vancouver. Using images from the Vancouver Archives he offers a glimpse of the past and present on his site Vancouver Now & Then.