Have you checked out our history show BC Was Awesome yet? In it I travel the province unearthing weird and wonderful stories from our province's past. To give you an example, in Season 1 we did a segment about how Nanaimo had a pirate for a mayor, we found out how and why camels were introduced to the Cariboo region during the gold rush, where the word Sasquatch originated and more.
We publish our show to our our Facebook Page and it's featured on TELUS Optik TV, and so far it's been viewed by more than 500,000 people.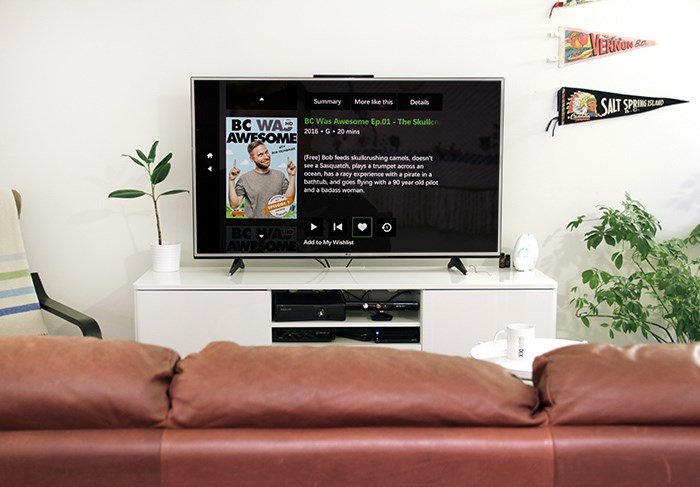 We recently got the green light from TELUS (our show's funder) to produce a second season and I'm quite happy to announce that thanks to an increased budget we've been able to upgrade our cameras to film it in 4K! TELUS is the only carrier in Western Canada that delivers shows in 4K, and I've been watching them in my own home (that's my living room shown above); specifically I've taken in Stranger Things and Black Mirror, which are both on Netflix through their Optik TV.
Below is the trailer for Season 1. You can watch all of the episodes on our Facebook Page HERE or on TELUS Optik TV. Stay tuned in the coming months as we'll be sharing more details about our subjects and the release date of Season 2!