Use your Games-time travel plan: instead of driving, try teleworking, ride-sharing/carpooling, cycling, walking, taking transit or working flex hours. If you're taking transit, avoid peak travel times, allow yourself extra travel time and be prepared for crowds wherever you're going. Visit TravelSmart2010.ca for more information and resources to help your travel during the 2010 Winter Games.
To help you TravelSmart during the Games, we're giving away a 6-week 2010 Games Transit Pass (3 zones)! How are you getting around - or not getting around (teleworking?) - during the Games? Submit your 2010 Games TravelSmart plan in the comments below and be entered in our draw to win!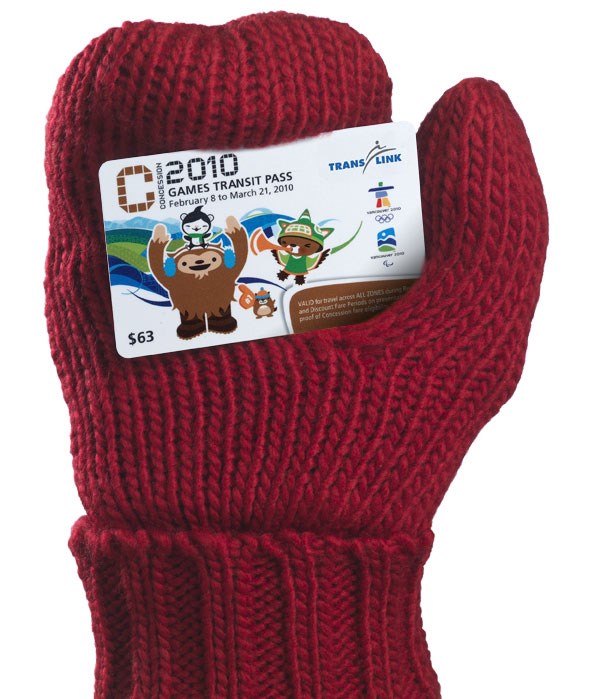 NOTE: the 3 zone pass that we're giving away is not the one pictured above, the one we're giving away is actually worth $204!!!