Built just five years after the 1886 fire that levelled the city, this beautifully restored home at 459 E Pender St is now the headquarters of the Hoy Yin Association, a Chinese cultural organization. It's one of many housed in historic buildings in Vancouver's Chinatown.
Notice the difference in street levels in the two pictures. The current house has a ground-floor suite that used to be underground.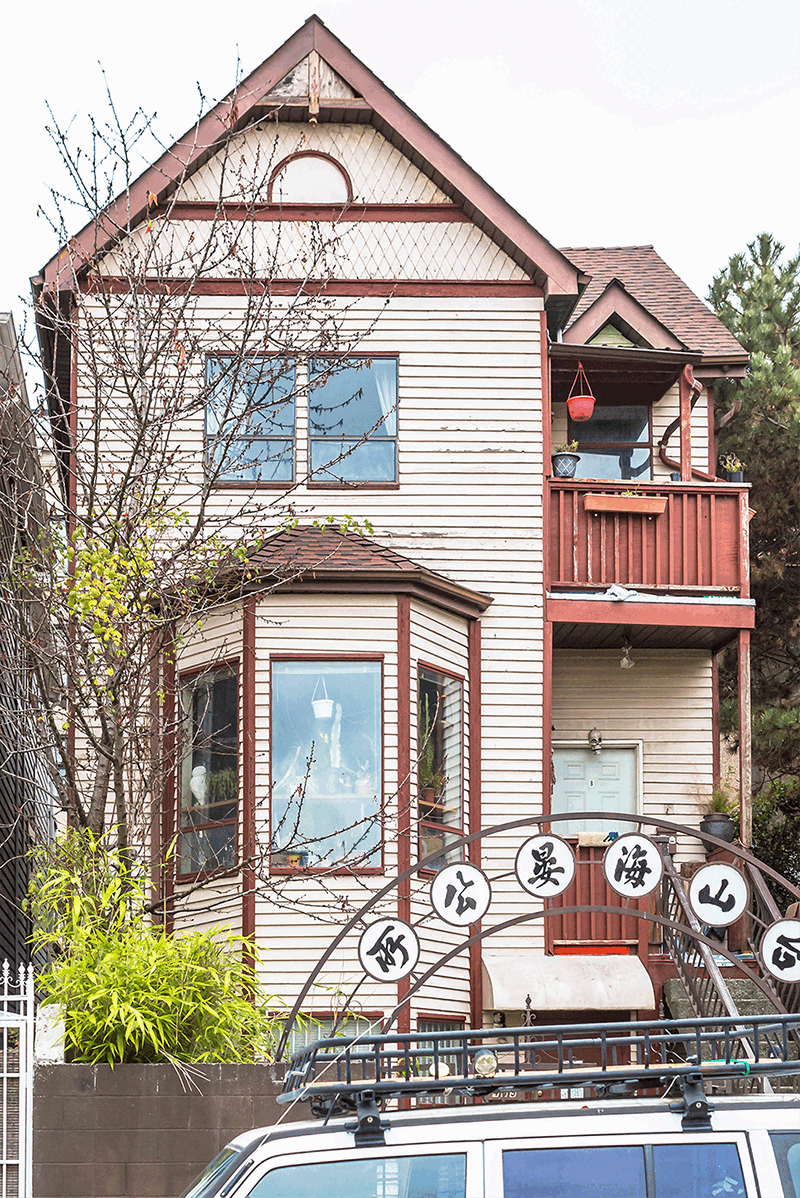 John Bentley is an architectural photographer who has photographed the inside and outside of thousands of buildings around Vancouver. Using images from the Vancouver Archives he offers a glimpse of the past and present on his site Vancouver Now & Then.