On September 9, 1969, 26-year-old Myrna Louise Inglis finished her shift at St. Paul's Hospital. It was shortly after midnight, the end of a long day, and she was tired. She changed out of her nurse's uniform and into her street clothes. Because it was chilly, she draped her nurse's cape around her shoulders.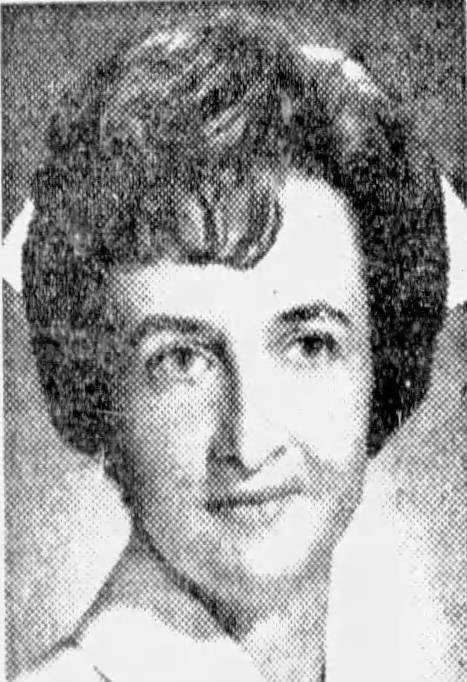 Myrna lived close by on Barclay Street in a West End apartment she shared with two other nurses. She said goodnight to the hospital's security guard and headed west on Nelson Street. Myrna had just passed Broughton Street when a young man in his early twenties stepped out of the shadows and surprised her. He was tall and thin with dark brown curly hair and wearing a brown suede jacket.
He walked right up to her and said: "Don't say anything."
Then he brought his knee up and landed a brutal blow to her stomach. As Myrna doubled over in pain, the young man stabbed her five times in her upper back and neck. Then he ran away leaving Myrna bleeding on the sidewalk.
Residents responded to her screams and Myrna was rushed back to the hospital from where she had just left and taken into surgery.
One of her ribs was broken, her lungs were punctured and her spinal cord was severed. She was paralyzed but doctors expected that she would survive. Myrna's father, a doctor in their hometown of Gibsons on the Sunshine Coast rushed over to be with her.
Police looked into her background but couldn't find anything that would warrant such a vicious assault. It appeared to be a random attack by a stranger, and that struck fear into the residents of the West End, many of whom took up self-defence lessons. Police also questioned anyone who may have seen the attack or her attacker. Myrna was also able to give a description the day after the assault—five days later she was dead.
While police had a good description of Myrna's attacker, they couldn't figure out a motive for the attack. Was it an attempted rape or was it someone with mental health issues and Myrna was just in the wrong place at the wrong time?
It was also years before DNA became part of the forensic toolkit, and it's likely any physical evidence from the attack that could solve the murder today, has long been lost or discarded.
Myrna's funeral was held in Gibsons and was the second one for her father in less than a year: Myrna's 16-year-old brother David had died the previous December from head injuries resulting from a motorcycle accident.
If you have any information about Myrna Inglis's attack and murder, contact the Vancouver Police Department at 604-717-3321 or Crime Stoppers at 1-800-222-8477.
Eve Lazarus is a reporter and author, and she hosts and produces the Cold Case Canada true crime podcast. Her books include the B.C. bestsellers Murder by Milkshake; Blood, Sweat, and Fear; Cold Case Vancouver and Vancouver Exposed: Searching for the City's Hidden History. She blogs at Every Place has a Story.