On Friday, October 17, 1947 seven-year-old Roddy Moore waved goodbye to his mother and walked to his grade one class at the Begbie Annex school in Vancouver's Renfrew area. It was pouring rain and it took him about 10 minutes to walk along East 8th Avenue to Rupert Street.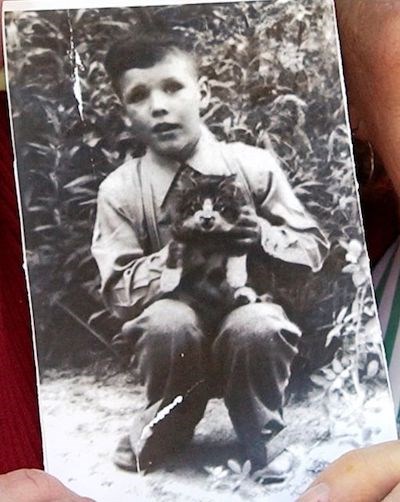 There were only four houses on the west side of Rupert, while across the road the land was still undeveloped and mostly bush skirted what is now Thunderbird Elementary.
When Roddy didn't come home for lunch, his worried mother phoned the school. They told her that he hadn't arrived but was probably just playing hooky and would turn up later that day.
When he failed to come home, a panicked Nettie phoned police. The search for Roddy continued all weekend until a volunteer was poking through the bottom of a trench when something caught his eye. He thought he had found a dead dog buried under dried bracken. He looked again and saw that it was a boy wearing a brown wool jacket. Roddy had lain in that shallow grave, three blocks from his house, for more than two days. One side of his head bore the imprint of a steel heel plate, his skull was smashed, and one of his ears severed.
Police believed that Roddy was grabbed by a pedophile soon after entering the trail to the school. The theory went that when Roddy screamed it panicked his attacker and the killer flew into a rage, smashing in the little boy's head with a shingler's axe.
Roddy was a slight, dark-haired friendly little boy. He had grey eyes and long lashes and a small, but prominent scar over his right eye. He stood just four-feet-tall and weighed 60 pounds. His mother said he was scared of the dark and wary of strangers.
Nettie had her first child at 18 and her eighth at 31. At the time of Roddy's murder she was eight months pregnant. As police started investigating Roddy's murder and his background, suspicion fell on his two stepfathers: Len Moore in Saskatchewan and John Turner in Vancouver. Both had iron-clad alibis.
Patty Turner was born in 1950, three years after Roddy died. Like her other brothers and sisters, she grew up not knowing that she had a murdered half-brother, or another family in Saskatchewan.
"Roddy was never spoken about in our house," says Patty.
But it wasn't until after Nettie died from cancer in 1973 that Patty finally learned the truth about Roddy. Against all evidence to the contrary, Patty Turner believes she knows the name of Roddy's killer: "Deep in my heart, I still believe my father had something to do with it," she says.
If you have any information about Roddy's murder, contact Vancouver Police at 604-717-3321 or Crime Stoppers at 1-800-222-8477.
Eve Lazarus is a reporter and author, and she hosts and produces the Cold Case Canada true crime podcast. Her books include the B.C. bestsellers Murder by Milkshake; Blood, Sweat, and Fear; Cold Case Vancouver and Vancouver Exposed: Searching for the City's Hidden History. She blogs at Every Place has a Story.