Built in 1909, the Chinese Benevolent Association (CBA) building at 108 E Pender St has both architectural and historical significance in Vancouver.
The CBA was instrumental in advocating for the rights of Chinese Canadians, who faced severe discrimination in the first half of the 20th century.
The building itself set the tone for the Chinatown style of architecture, such as recessed balconies and inscribed parapets, many of which are still visible today.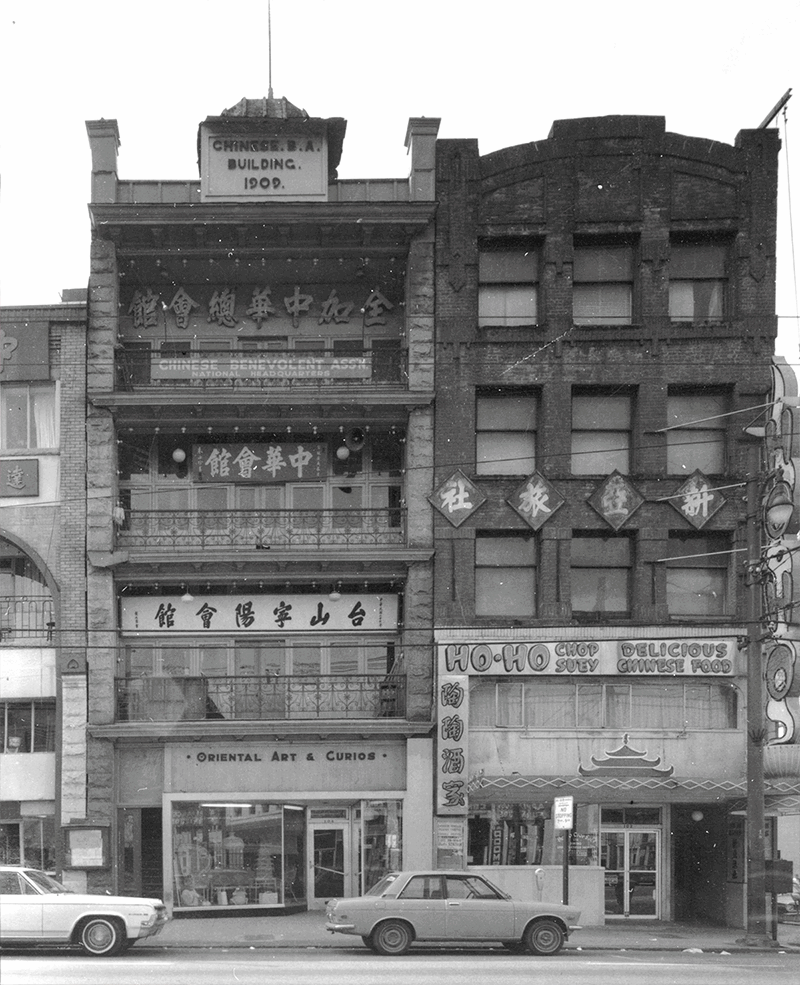 John Bentley is an architectural photographer who has photographed the inside and outside of thousands of buildings around Vancouver. Using images from the Vancouver Archives he offers a glimpse of the past and present on his site Vancouver Now & Then.