This building at 1803 Commercial Dr in East Vancouver was constructed in 1927, with Crystal Dairy as its first occupant.
The company was taken over by Palm Dairy in the 1950s, but ice cream continued to be made here until the early 1960s.
It currently houses a guitar shop in the heart of bustling Commercial Drive.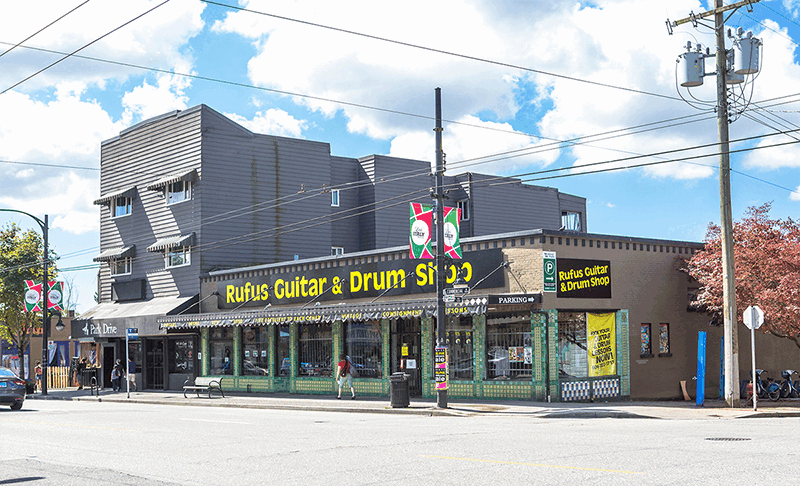 John Bentley is an architectural photographer who has photographed the inside and outside of thousands of buildings around Vancouver. Using images from the Vancouver Archives he offers a glimpse of the past and present on his site Vancouver Now & Then.