I'm old enough to remember 1978 pretty clearly. It doesn't seem that long ago to me. But in these pictures, it feels like a lifetime has passed.
Even the road is slumping in the recent picture.
The funeral home that once occupied this spot on the 1200-block of East Hastings has moved a few blocks down the road (1835 E Hastings St) to a more upscale neighbourhood.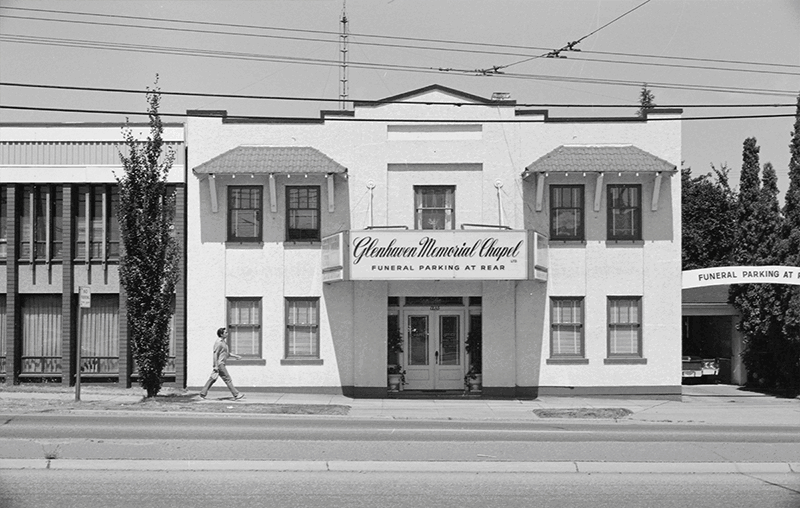 John Bentley is an architectural photographer who has photographed the inside and outside of thousands of buildings around Vancouver. Using images from the Vancouver Archives he offers a glimpse of the past and present on his site Vancouver Now & Then.