Between 1931 and 1953, Wright's Canadian Rope Company occupied what is now part of the Granville Island Public Market.
During that time, they produced wire rope for the Army during WWII as well as international projects like the Sydney Harbour Bridge.
As a tribute to the building's past, pulleys remain visible inside the Market. Next time you're there, have a look!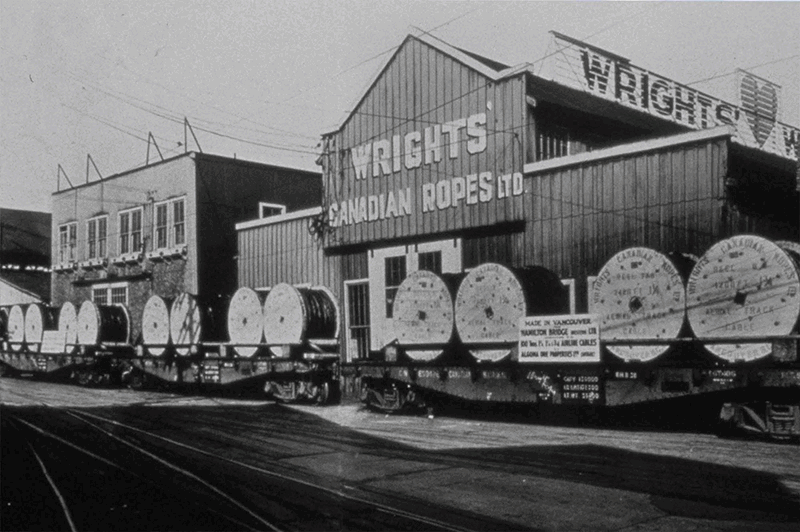 John Bentley is an architectural photographer who has photographed the inside and outside of thousands of buildings around Vancouver. Using images from the Vancouver Archives he offers a glimpse of the past and present on his site Vancouver Now & Then.