Let's take a look at the Nafzinger Block in 1912 and over a century later, in 2020.
Almost unrecognizable today, the Naffzinger Block, on the south side of the 500-block West Broadway between Ash and Cambie, has lost its proud cornice, and the bricks have been painted over so many times they no longer look like bricks.
The retail tenants at the time this 1912 picture was taken were Melvin H. Clapp Shoemaker and Robert G. Woods Candies, now replaced by a yoga studio and hair salon.
Notice that West Broadway was still a dirt road in 1912.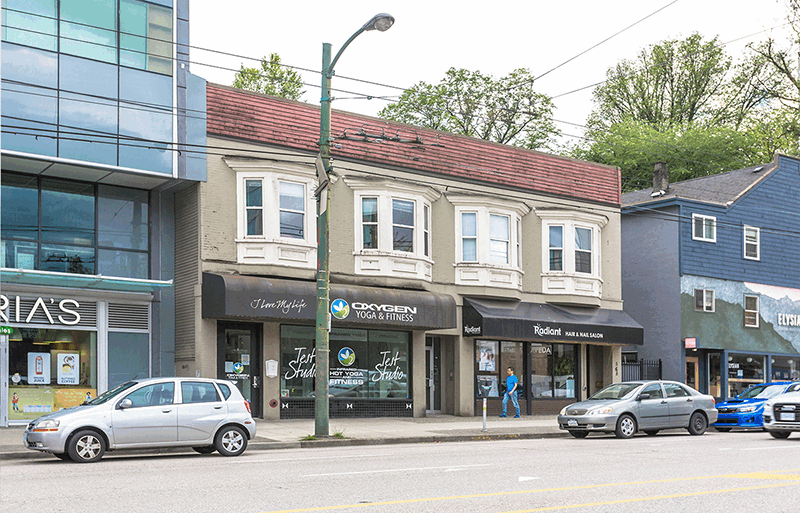 John Bentley is an architectural photographer who has photographed the inside and outside of thousands of buildings around Vancouver. Using images from the Vancouver Archives he offers a glimpse of the past and present on his site Vancouver Now & Then.