You have to look pretty hard to see this 100-year-old house at 2818 Granville St peeking over the stores in the South Granville shopping district.
This is one of many old homes buried behind contemporary stores you can keep an eye out for in Vancouver.
If you look hard enough, you can find them on 4th Avenue, and Denman and Davie streets, too.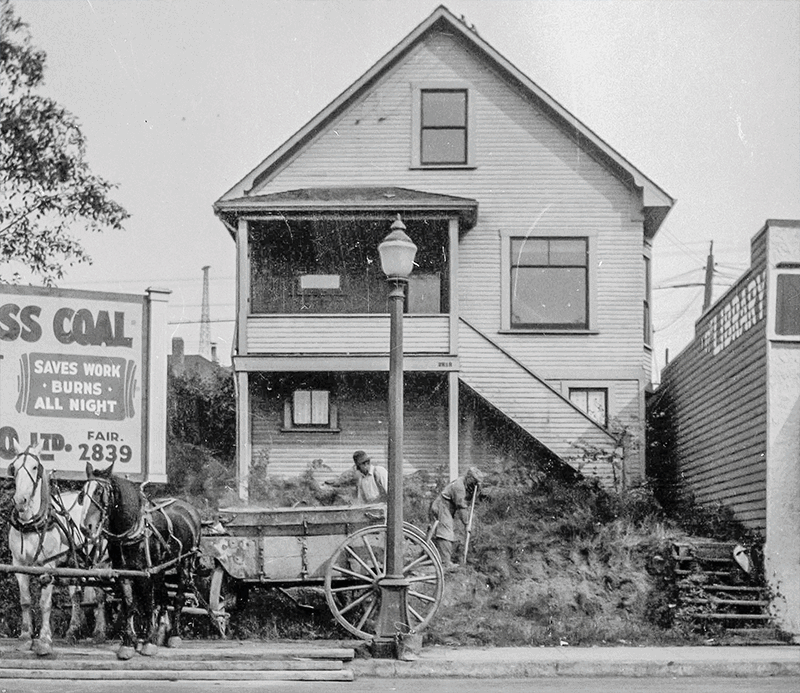 John Bentley is an architectural photographer who has photographed the inside and outside of thousands of buildings around Vancouver. Using images from the Vancouver Archives he offers a glimpse of the past and present on his site Vancouver Now & Then.