The Toronto House Apartments at 769 E Hastings St were built in 1913 during Vancouver's growth spurt of the early 1900s.
In 1950 it became the Astoria Hotel, and is currently an SRO rental, with the 1950-era neon signs restored.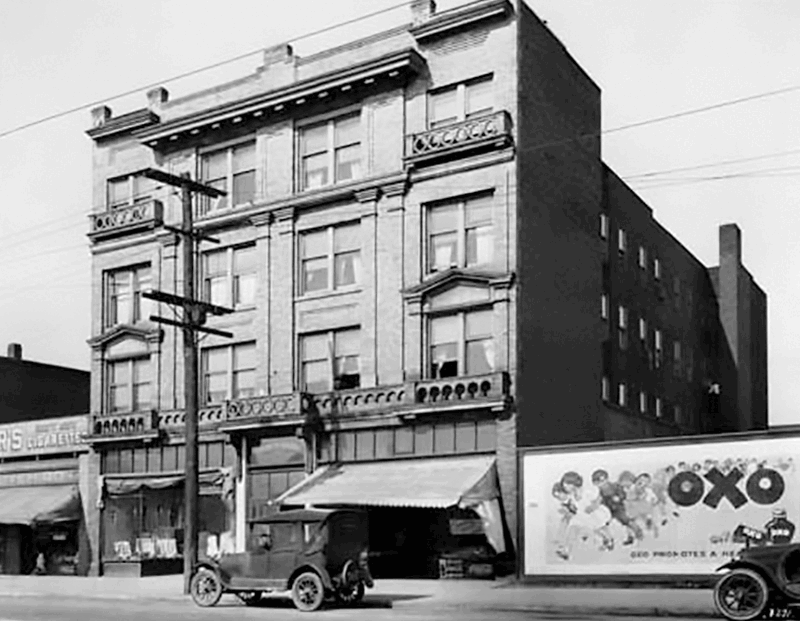 John Bentley is an architectural photographer who has photographed the inside and outside of thousands of buildings around Vancouver. Using images from the Vancouver Archives he offers a glimpse of the past and present on his site Vancouver Now & Then.