The building at 340 Cambie St has had many names over the years.
Its life started in 1898 as the Commercial Hotel when this corner of the city was a magnet for the riches of the Klondike Gold Rush.
In the 1970s it was transformed into the El Cid, boasting crushed velvet wallpaper and heart-shaped waterbeds.
Today it has a heritage designation due to some of its Richardsonian Romanesque architectural features, although it's a run-down SRO hotel.
Sandwiched in between the hotel and the massive Flack Block is Vancouver's smallest building, known only as Rose Brothers Barbers, after one of its tenants over its 125-year-old life.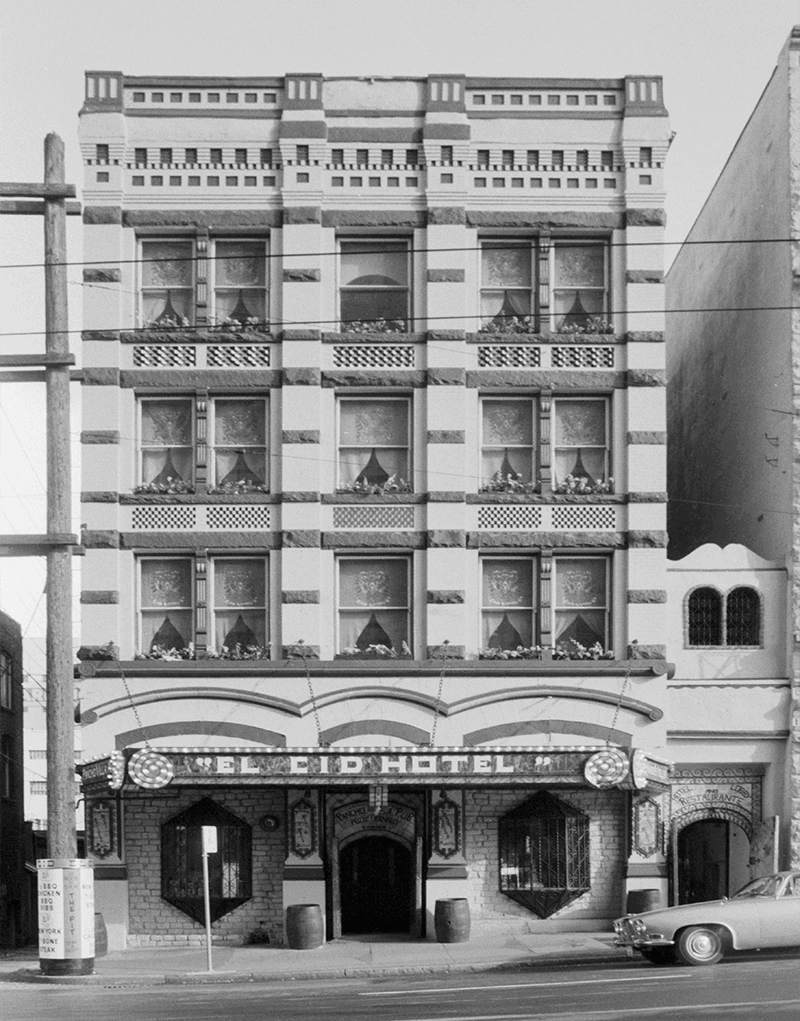 John Bentley is an architectural photographer who has photographed the inside and outside of thousands of buildings around Vancouver. Using images from the Vancouver Archives he offers a glimpse of the past and present on his site Vancouver Now & Then.