A Vancouver time travelogue brought to you by Past Tense.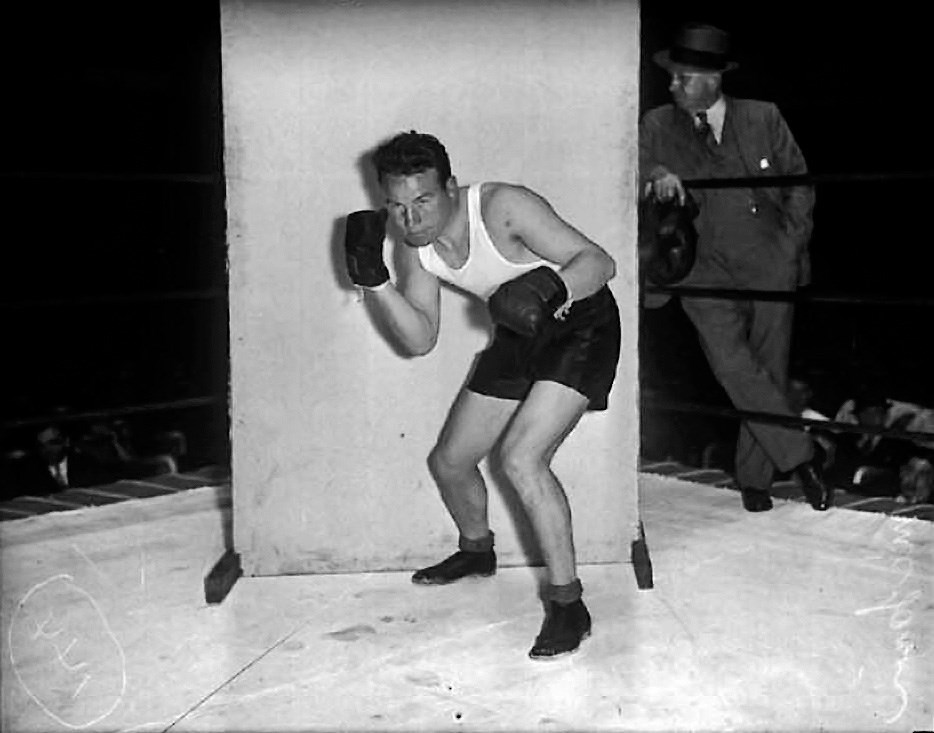 Jimmy McLarnin was born in Ireland, but raised at 662 Union Street in Vancouver's East End. "Our street was Union Street, not far from the docks," he told Maclean's Magazine in 1950. "Some people would call it a poor street, and some people would call it a tough street, but to me it was a good street because there was always something going on."
When he was 13, a former professional boxer in the neighbourhood named Pop Foster witnessed McLarnin get into fisticuffs with another boy and recognized his talent. Foster approached Jimmy's father and promised to make him a champion. "A champion of what?" Sam McLarnin queried. "A champion of the world."
Fourteen years later, Jimmy "Baby Face" McLarnin knocked out Young Corbett III just 2 minutes 37 seconds into the match, making him the Welterweight Champion of the World. He lost and regained the title the following year, and lost it for good in 1935. He retired in 1936 with a career record of 63 wins, 11 losses, and three draws.
Winning the title made McLarnin an instant celebrity, allowing him to hobknob with the rich and famous (he once declined Mae West's advances because his heart belonged to a school teacher back in Vancouver). But nowhere was his popularity greater than in his home town. Boxing became the unofficial sport of working class Vancouver boys and makeshift rings sprouted up in backyards throughout the city.
Jimmy McLarnin died in 2004 at the age of 96.
Source: Tom Hawthorn's Blog