A Vancouver time travelogue brought to you by Past Tense.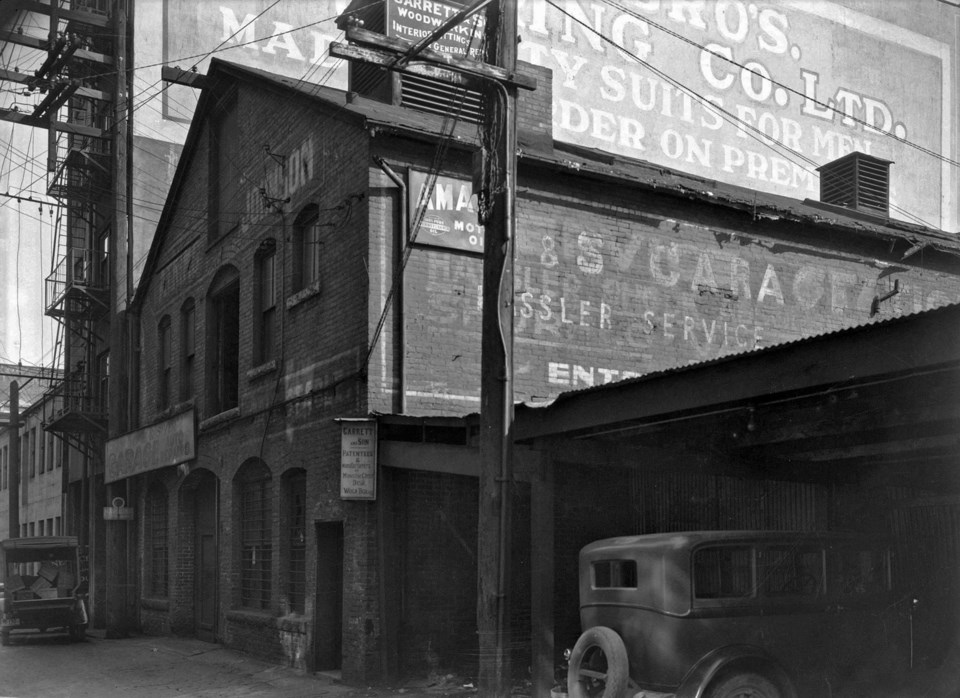 125 years ago today, the Vancouver Electric Illuminating Company switched on the city's first electric lights in 53 homes and 300 street lamps from this (now demolished) building in the alley east of Abbott and north of West Pender. The steam boiler powered two Edison dyanamos and, according to the 1888 City Directory, another was on its way, "so great is the demand for the electric light in this city."
One of the first, 16 candlepower, lights was installed at City Hall on Powell Street, to the objection of Alderman Humphries. When the light was turned on, Humphries struck a match on his pants, lit a candle, and held it up to the electric light. "Mr. Mayor," he said, "they call this thing they want to plant on us 16 candlepower. I call it a swindle. I don't see any improvement in it over this single candle."
The Vancouver Electric Illuminating Company
merged
with the Vancouver Street Railway Co. to form the Vancouver Electric Railway and Light Company in 1896, which in turn was bought up the following year in the creation of the BC Electric Railway Company, the precursor to TransLink and BC Hydro.
Source: Photo by Rowland J Towers (1931), City of Vancouver Archives #Bu N5.2