A Vancouver time travelogue brought to you by Past Tense.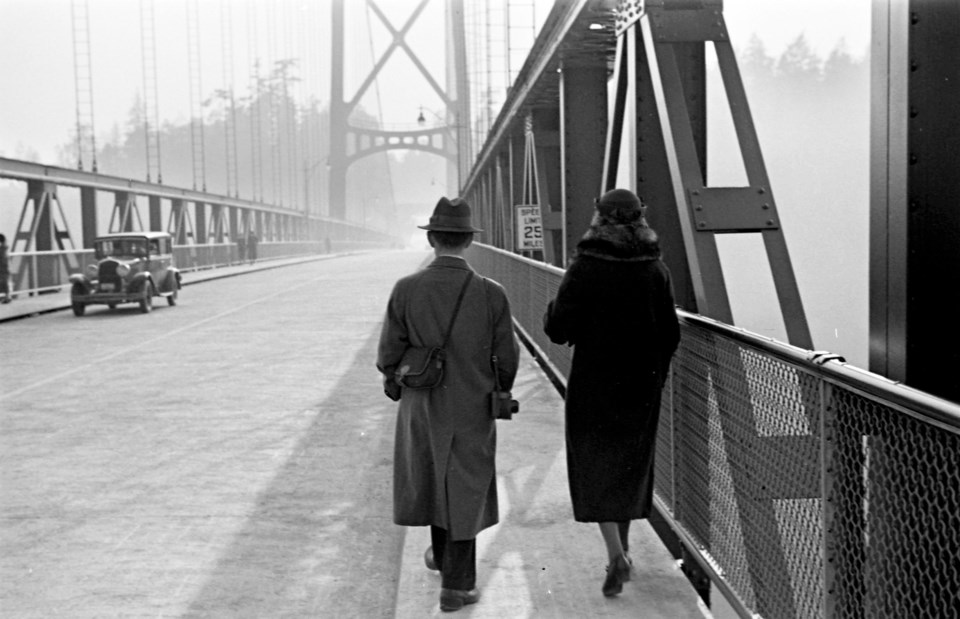 Built with money from the Guinness beer family, the Lions Gate Bridge opened to motor traffic 74 years ago today. The bridge was part of a scheme concocted by Albert Taylor in the 1920s to develop West Vancouver, which, without a second crossing across Burrard Inlet, was pretty remote. Taylor's plan was opposed by the CPR, who didn't want West Van to compete with its own upper crusty neighbourhood, Shaughnessy Heights.
The bridge was initially turned down by a city hall that wanted to keep development out of Stanley Park. Once the Great Depression was in full swing and Vancouver teetered on the brink of bankruptcy however, the City was desperate for investment and jobs and had a change of heart.
For more on the history of the bridge, see Inside Vancouver or watch this video from the North Van Museum.
Source: Photo by James Crookall (1939), City of Vancouver Archives #260-995