A Vancouver time travelogue brought to you by Past Tense.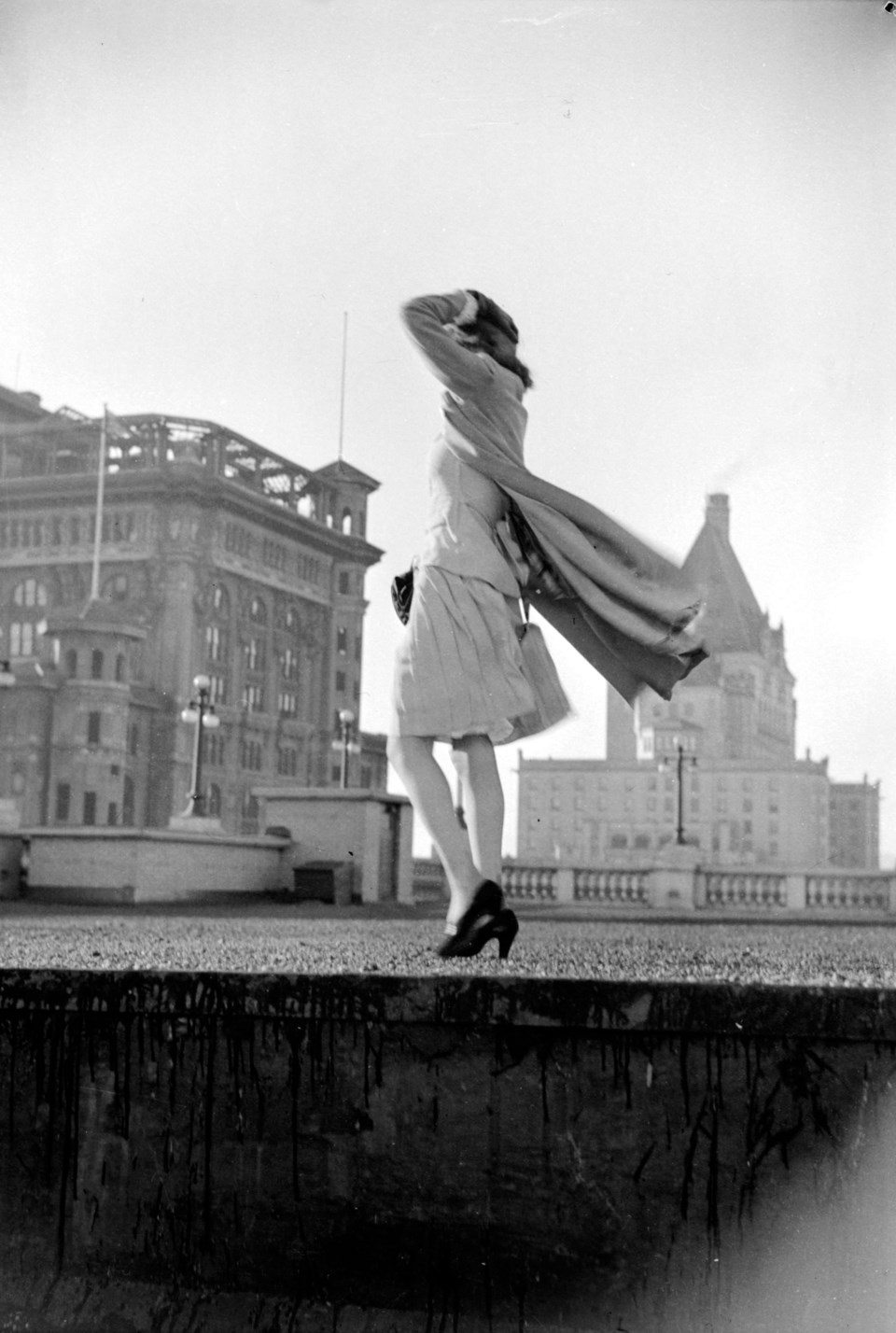 This is a photo by Jack Lindsay, one of the top photojournalists during Vancouver's "noir" era, of Sun fashion editor Marie Moreau atop Hudson's Bay Department Store.
A high point of Moreau's career was when columnist Jack Scott was appointed the Sun's editor in 1959. He decided to mix things up a bit by sending a sports writer and former BC Lion's coach to cover tensions between China and Formosa (Taiwan) and Moreau to cover the Cuban Revolution. (Scott's editorial flair inspired a young Hunter S Thompson to apply for a job at the Sun).
Marie Moreau managed to meet (and charm) Fidel Castro, who invited her "to go back to his revolutionary headquarters with him." He was better looking in person, she wrote, but lest any female readers got the wrong impression, Moreau noted that Castro's "beard is straggly and unkempt. He wears a sweaty shirt that looks as though he hadn't changed it since the revolution began, and his fingernails are grimy." Presumably she didn't get to meet Che Guevara.
Source: Photo by Jack Lindsay, City of Vancouver Archives #1184-114