A Vancouver time travelogue brought to you by Past Tense.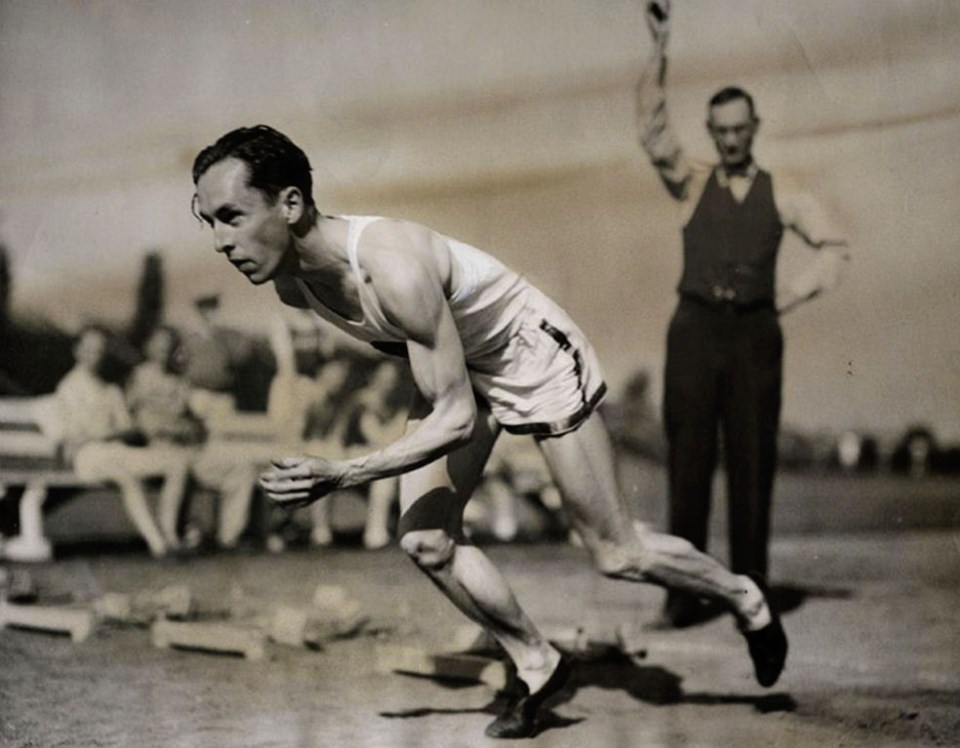 Twenty year-old Percy Williams came out of nowhere to win gold medals for Canada in both the 100m and 200m sprints in the 1928 Amsterdam Olympics. He went on to break the world's record at the inaugural British Empire Games in 1930 in Hamilton with a time of 10.3 seconds in the 100m dash, officially making him the fastest man alive.
Williams took up running in 1924 when he was a student at King Edward High School despite having a heart condition. At 5'6" and 126 pounds, the sickly and slightly built teenager seemed an unlikely candidate for the top rank in any sport, but within a few years he was well known in BC for routinely winning track events throughout the province. On the world sports stage however, he was unknown and no one expected him to win a gold medal, let alone two, when he competed against the fastest runners in the world at Amsterdam.
Back in Vancouver, Williams received a hero's welcome. He was driven through the streets and around Stanley Park to the cheers of 30,000 Vancouverites, including 2500 school children, and received kudos from the Premier, Mayor, and other officials.
Running with an injured leg in the 1932 Los Angeles games, Percy Williams failed to repeat his Olympic success and retired soon after. His world record held for eleven years, but Williams was hardly nonplussed when it was beaten. "Records are fine," he once said, "but my aim was to beat the guy beside me."
Williams donated his two gold medals to the BC Sports Hall of Fame, both of which have since been stolen. He isn't well remembered as far Canadian athletes go, which might not have been the case had his Olympic victory been in the dirty thirties instead of the roaring twenties, and possibly because of his reserved personality.
A quiet man who largely kept to himself, Williams worked as an insurance agent and avoided the public eye for most of the rest of his life. He suffered depression following a stroke and ended his own life in 1982 at the age of 74.
For more images and documents from Percy Williams' life, see Samuel Hawley's website.
Source: Toro Magazine