A Vancouver time travelogue brought to you by Past Tense.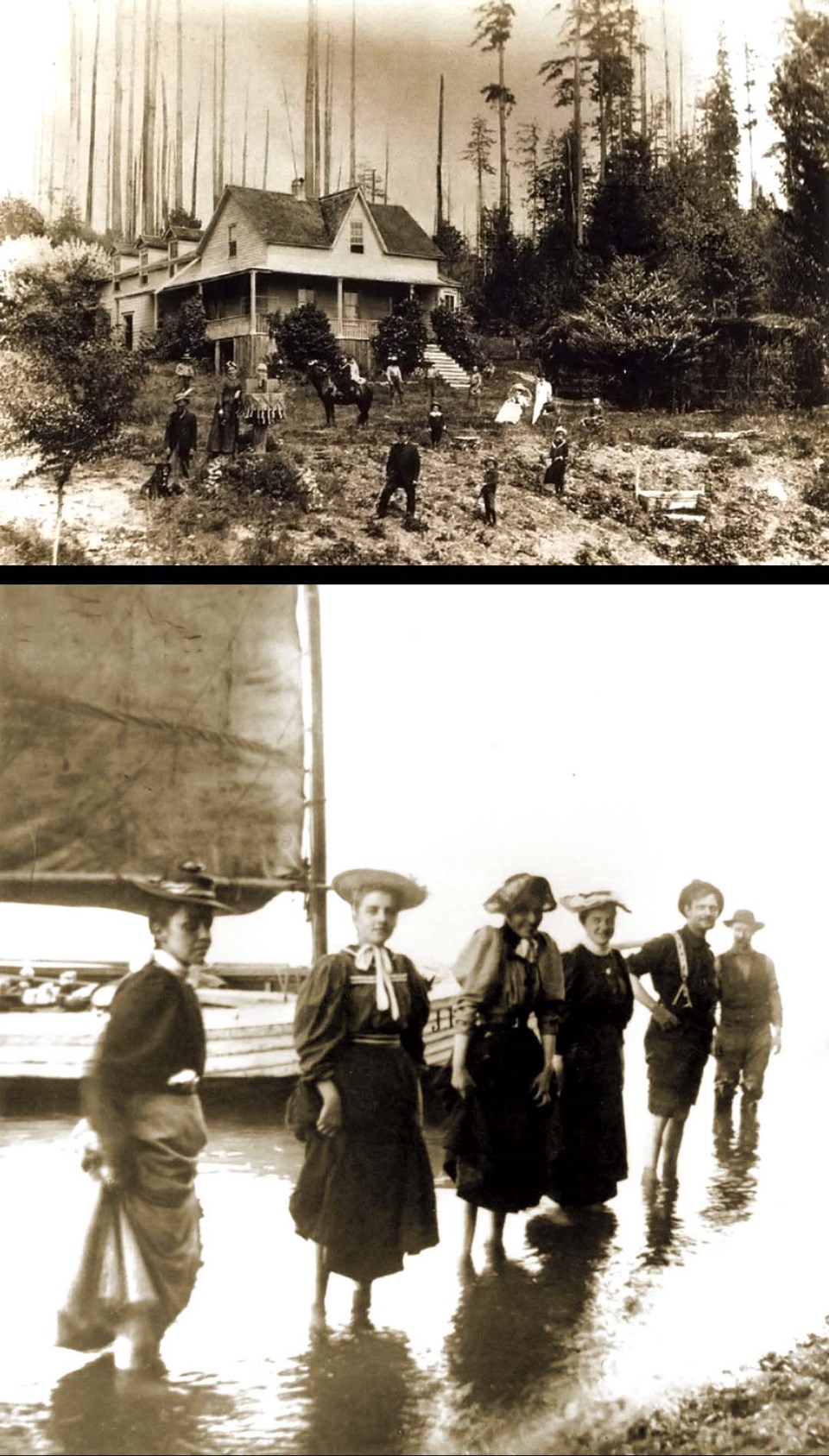 In April 1863, Fitzgerald and Samuel McCleery built the first house in what is now Vancouver. The top photo shows a larger farmhouse that replaced the original in 1872.
With the opportunity to "pre-empt" land in Western Canada for $1 to $2 per acre, in April 1863, Irishmen Mr. Fitzgerald McCleery and Mr. Samuel McCleery became the first settlers in Vancouver when they constructed the first dwelling and operating farm on the river bank of the North Arm of the Fraser River.
The modest cabin was built of lumber floated down the river from nearby mills. The McCleery cabin was later referred to as St. Patrick's Cathedral as it served as the local church to a variety of parishioners. A larger McCleery farmhouse would be built farther back from the river later on, followed by a second house on higher land overlooking the river. Before demolition in 1956, it was known as 6750 MacDonald Street.
Assisted by Mr. Hugh McRoberts of McRoberts Island, now Sea Island, the McCleery brothers cut the first trail from New Westminster to the Musqueum village at Point Grey – a total of twelve miles. The trail was named North Arm Road and later became present day Marine Drive, East and West.
The bottom photo shows some of Fitzgerald's offspring having a picnic on the Fraser in 1898. From left: Emma Wood, Agnes Mary McCleery, Theodora McCleery (Fitzgerald's eldest daughter), and Elizabeth Margaret McCleery. Men unknown.
For more on the McCleerys, see Fitzgerald's obituary
Sources: Top photo and quotation: James Stafford Chartered Accountants (descendent of the McCleery's); bottom: Detail of photo #2009-005.650 from the City of Vancouver Archives on Flickr.