When it comes to being on the Rock and Roll history map, Vancouver can be found somewhere between Katmandu and Boise. Sure a ton of great bands come through and there are a number of really good venues, but we don't lay claim to many names beyond Bryan Adams and.....umm..Nickel..bahh...Loverboy!
So it came as a cool surprise to hear that possibly the most important rocker of them all had a Vancouver connection and  spent a good part of his young life here in our fair city.
That man was non other than Jimi Hendrix!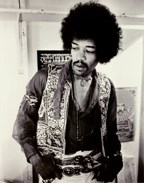 James Marshall Hendrix was the son of Vancouver native Al Hendrix and grandson of  Nora Hendrix, a longtime time resident and pillar in the local black community.
Jimi's grandparents, Zenora and Bertram Hendrix were travelling vaudeville performers.  When their troupe disbanded in Seattle around 1911, Bertram went in search of work. Finding nothing in Seattle, he moved his young family to Vancouver on a tip from a friend that said he could find work there.
He ended up getting a job at the Quilchena Golf Club as a server and so they made this their home.
Not long after arriving, Jimi's father James A. (Al) Hendrix was born. Al went on to try his hand at performing as well at a young age. After dropping out of high school during the depression, he would tap dance at local clubs for work and even tried a little prize fighting as well.  History being what it is, its not surprising to hear that he found difficulties getting work as young black man in Vancouver's predominately white/anglo workforce.  Knowing that nearby Seattle had a much larger black community, Al moved there and found work. Eventually settling and starting a family of his own.
Al was unfortunately shipped off to war before his first child (Jimi) was born. Upon his return, he found that Jimi was in the care of a family friend as his mother had taken ill and was having a tough time coping.  Over the course of the next few years, Jimi's upbringing was a little shakey and from time to time he would come to Vancouver and live with his grandmother Nora.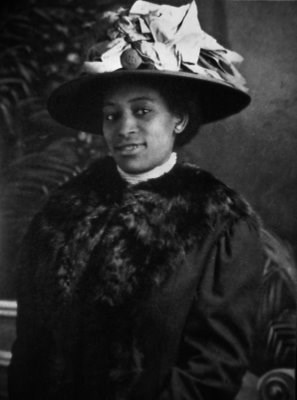 Nora's place was located in Strathcona at 827 East Georgia and is still standing today.  She  was a community leader and helped  found the first black church in Vancouver called the "African Methodist Episcopal Chapel" which is also still standing at the corner of Prior and Jackson.
There's no question that Jimi called Seattle home, but his visits here were frequent even up until he started playing shows. There's stories out there about people that saw a young Jimi jamming on some Vancouver stages with the likes of Tommy Chong back in the early days.  All in all one of the most awesome people ever with an awesome local connection!
Need more proof? Then check out this old CBC clip of a fresh faced TDM interviewing Jimi before a local gig.
httpv://www.youtube.com/watch?v=Y0tOXaBrll0